Faculty of Humanities & Social Sciences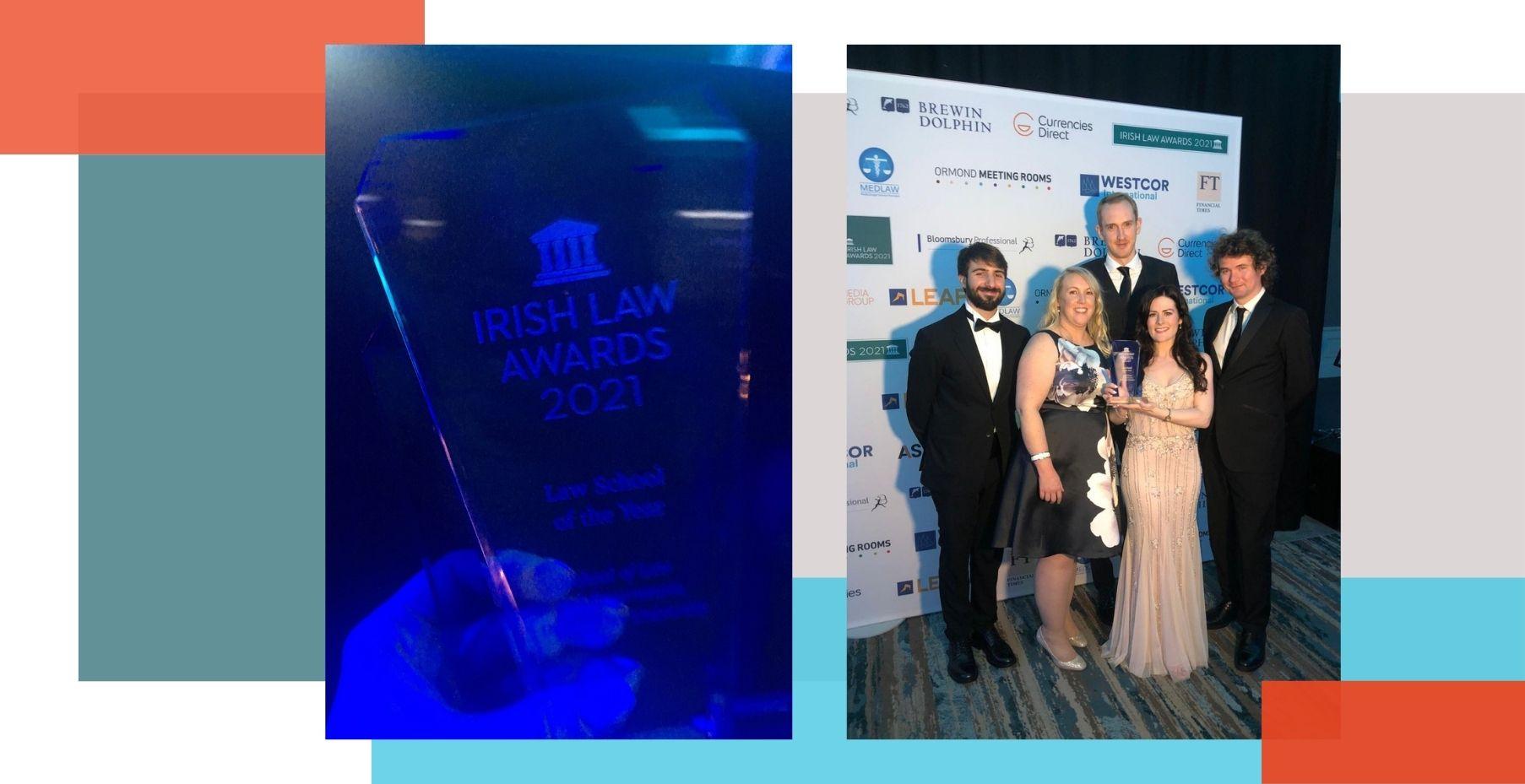 DCU wins Law School of the Year Award
Congratulations to the School of Law and Government at DCU which was voted Law School of the Year at this year's Irish Law Awards.
The Law School of the Year Award celebrates a law school in Ireland that is regarded by the judges as having demonstrated a significant degree of excellence in the teaching of the law.
Kenneth McDonagh, Head of School said: "We are extremely proud to have been chosen as 'Law School of the Year', it's a testament to the hard work, creativity and passion that my colleagues bring to their research and teaching in Law at DCU. From our three undergraduate programmes in Law to innovative postgraduate programmes like the Masters in Data Protection and Privacy: Law and Computing we have developed a unique approach to Law in the Irish University landscape. For a School that is less than 20 years old, its an outstanding achievement to be recognised in this way."
The Irish Law Awards are judged by a panel of experts against set criteria and there are two rounds of online judging as well as judging panel meetings to determine finalists and winners.
This year's awards saw finalists in 28 categories including our BCL graduate Ciara Ramsbottom who was a finalist in the category for Law Student of the Year.
The Irish Law Awards celebrate the outstanding achievements of entrants throughout the country. They also recognise and reward the high standards of excellence and level of service that is being delivered in the legal profession.
Law courses at DCU:
Other courses offered by DCU's School of Law and Government:
Pictured above, left to right are: