DCU Institute of Education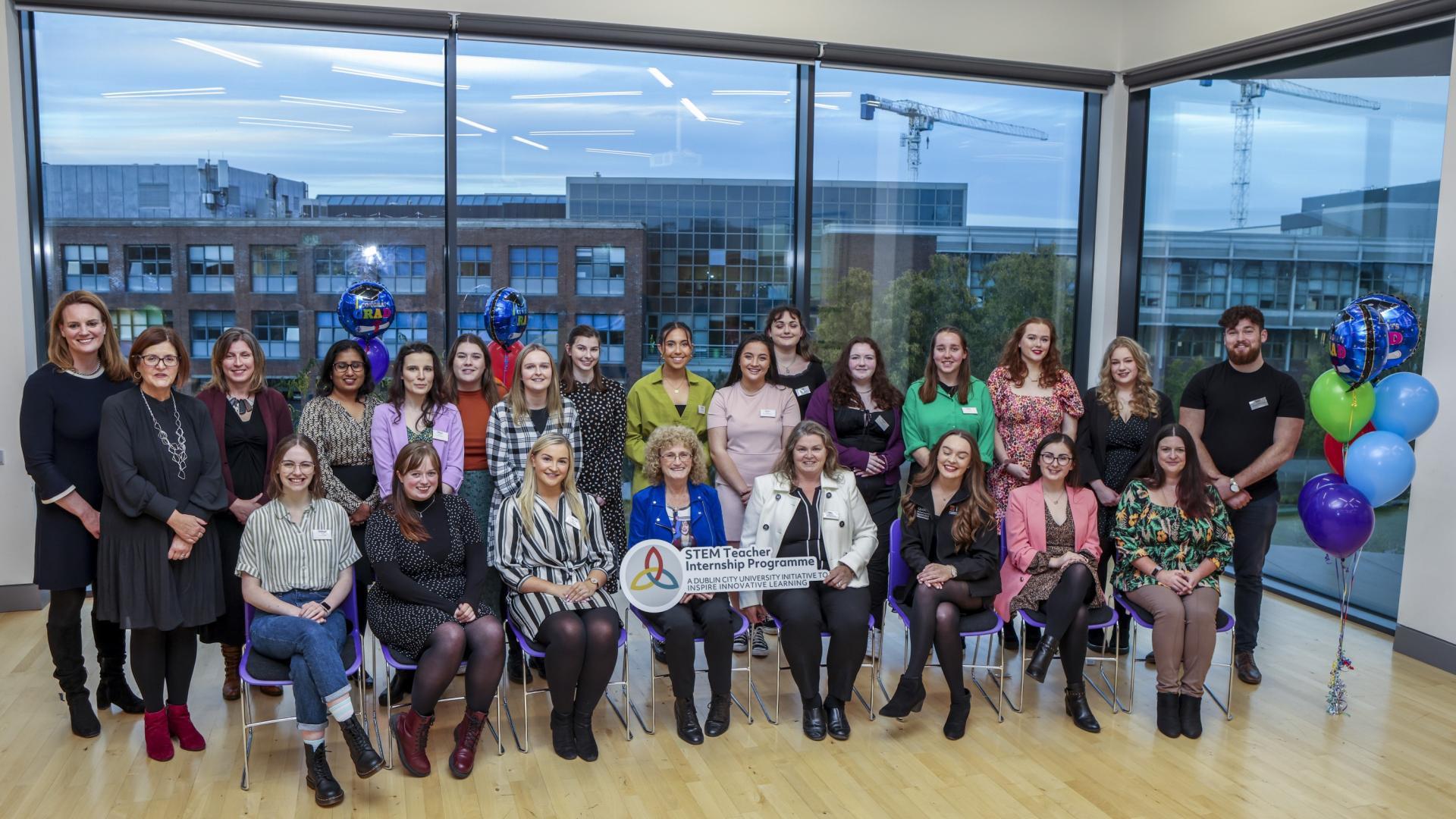 STInt Programme Celebrates Successful Summer Programme
STInt provides student and early-career primary and post-primary STEM teachers with 12-week paid summer internships in STEM roles in industry.
This year, 62 teachers were placed in 31 organisations across Ireland enabling them to gain first-hand experience of careers in industry and the application of STEM in a wide range of workplaces.
Founded in DCU in 2016, the mission of the programme is to inspire innovative learning by facilitating collaborative STEM partnerships between teachers, universities and industries.
This unique programme is coordinated by Dublin City University and supported by the 30% Club Ireland, Connecting Women in Technology, and Science Foundation Ireland. Over the past two years, the programme has expanded to include teachers from University College Dublin, Maynooth University, University College Cork, University of Limerick and University of Galway, and from next year, pre-service STEM teachers from Trinity College Dublin will also participate.
Speaking at the event, Programme Director, Dr Eilish McLoughlin said 'It is wonderful to see the programme growth over the past seven years through partnerships between teachers, universities and industry. Together these partnerships provide unique opportunities for STEM teachers towards shaping shared futures for STEM Education in Ireland."
Prof Deirdre Butler, Programme Director, reflected on the learning gained by the teachers from their summer STInts, emphasising 'the influence of the programme on teachers in designing innovative learning opportunities in primary and secondary schools across Ireland and empowering STEM learners with the knowledge and competences to thrive in our ever-changing complex world.'
Prof Anne Looney, Executive Dean of the DCU Institute of Education and Chair of the STInt Advisory Board, remarked that the STInt experience "pushes our student teachers out of their comfort zone and by engaging in these new experiences in industry, increases their confidence in their ability to design and deliver integrated STEM learning experiences based on real world contexts for their future learners. In addition, the interns act as ambassadors for the future teaching profession in a wide range of workplaces, building lasting networks and connections."
STInt teacher Marie Murphy, who was placed with CÚRAM in Galway this summer, spoke about how her experience increased her confidence as a mathematics teacher having had an opportunity to experience first-hand her specialism in action in industry. Over the summer, she had an opportunity to learn more about the careers and opportunities that are available in the medical device industry in Ireland. She is keen to promote these experiences to her second-level students.
Jason Moriarty worked with the Simply Blue Group and increased his understanding of what industry is doing to tackle climate change, and during his placement, he designed ideas for learning activities that can be used at all levels in primary classroom from infants to sixth class.
Elizabeth Grenham from MSD Dunboyne spoke about the many benefits to industry of having a student teacher on her team for the summer, including offering different perspectives and bringing more diversity to their workforce.
If you are interested in applying for the summer 2023 programme or hosting a STInt teacher, please register your interest via stemteacherinternships.ie.