DCU Institute of Education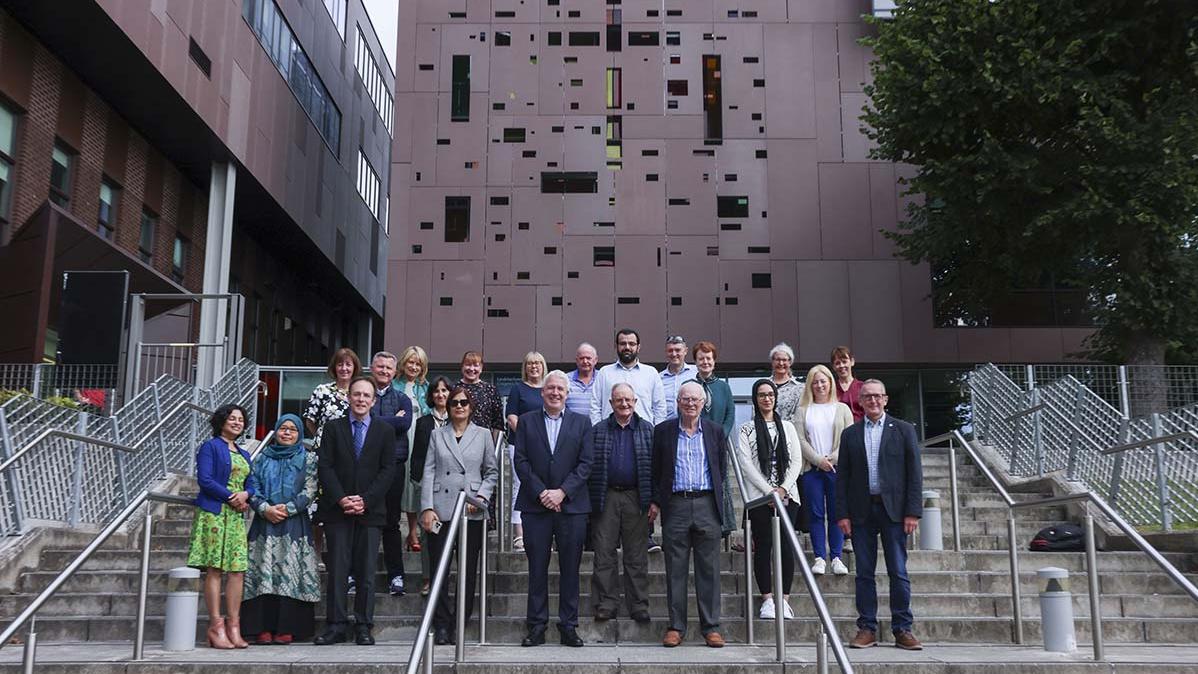 Supporting Inter-Cultural Community Evaluation and Planning conference takes place at DCU Institute of Education
This month, Dublin City University's Institute of Education hosted a one-day conference on supporting inter-cultural community evaluation and planning for teachers, educators and researchers interested in culturally responsive education and evaluation across Europe. 
The conference built on the three-year Erasmus+ project, Inter-Cultural Community Evaluation and Planning (ICCEP) by partners in the Centre for Evaluation, Quality & Inspection (EQI) at the School of Policy and Practice in DCU's Institute of Education; the Regional Government of the Autonomous Community of Extremadura, Spain; Pamukkale University, Turkey; the School of Education at the Johannes Kepler University, Linz, Austria and the University of Oslo, Norway.
Speaking ahead of the launch, Dr Martin Brown, ICCEP Project coordinator and co-director of EQI at the DCU Institute of Education, explained the aims of the project:
The project aims to develop a community-based planning and evaluation system, referred to as ICCEP, where schools and other stakeholders collaborate in networks in order to improve the educational opportunities of migration background students. Supported by LEARGAS and the EU Erasmus+ programme, this project is one of a series coordinated by EQI in recent years to that seeks to examine practical ways to address the challenges and opportunities offered by the increasing diversity of school polulatioins in Europe and beyond. 
Professor Joe O'Hara, commenting on ICCEP, said:
At the core of this project is the idea that school communities working together are capable of making real and systemic changes that will enhance the educational opportunities of all students regardless of their background. To do this, schools and other educational communities need to be supported with ideas, resources and opportunities to network. The ICCEP project offered all three and, as importantly, drew on the educational cultures and traditions of Norway, Spain, Turkey and Ireland to create a truly international community of researchers and practitioners committed to enhancing the quality of educational provision for all. 
More information and other related EQI projects can be found here.