Our Heroes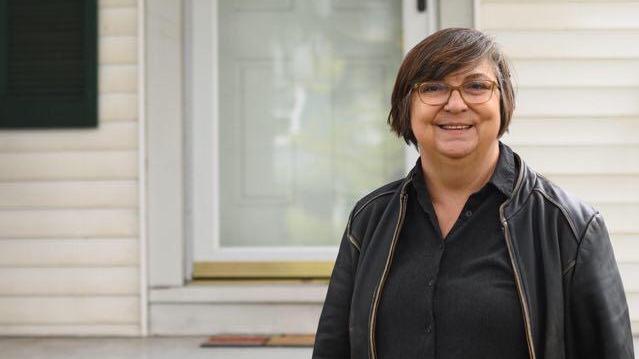 Mayor Betsy Driver - 

Flemington, NJ, USA
Wife + Mom + Mayor + Intersex Advocate + Community Hero + Grand Marshal  =  Super Hero
Betsy is a proud intersex advocate, Mayor of Flemington, New Jersey and is the first openly intersex person to be elected to office in the USA. 
Betsy was born with a natural variation of her chromosomes – a condition known as Congenital Adrenal Hyperplasia (CAH) and this caused doctors to wonder if she was a boy or girl.  When this type of uncertainty arises, doctors often reached for the scalpel to surgically 'assign' the baby as either a girl or boy by performing surgery on the genitals or removing internal tissues/organs.  Doctors didn't always get it right.  Many intersex people around the world have stories like this.  Betsy has campaigned passionately against this type of mutilation on intersex children. 
In 2001, she cofounded the visionary Bodies Like Ours website dedicated to Intersex Information and Peer Support.  Through this website intersex people can come together, support one another and share their stories.  In a recent interview, Betsy explains why sharing one's story is such a powerful and empowering action because 
When people know your story, you become a real person.
Betsy joined with Emi Koyama, to start Intersex Awareness Day on 26th October, which is now a globally significant event.
Betsy is using her platform as Mayor to advocate for real change in her community and her influence is felt and recognised well beyond her town of Flemington, NJ.  Last year she was the Grand Marshal of the NYC 50th Pride Parade. Heritage of Pride (HOP) is the non-profit organisation that oversees the official NYC LGBTQI+ Pride Week and honoured Betsy's work and achievements by recognising her as a Community Hero 2019.
We salute you Betsy and thank you for your work in helping to create a more educated and inclusive world for us all.
Intersex Ireland
Everyone at Intersex Ireland is a hero!
Established in 2018, Intersex Ireland is 
a group set up to support intersex people and their families, educate wider society, and advance the rights and equality of all intersex individuals across the country. 
Members of Intersex Ireland joined us on 8th November last year when the Mansion House - official residence of Dublin's Lord Mayor - was illuminated in purple lights to mark International Intersex Solidarity Day.
Earlier this year, the stories of some members of Intersex Ireland featured in this insightful article in Gay Community News magazine.  We thank everyone for their courage in sharing their stories.
Furthermore, some members sit on our Steering Committee and will present at our online Intersex 2021 Conference on 21st - 22nd April 2021. 
Email Intersex Ireland at this address    intersex.ie@gmail.com 
Keep an eye out for our next Intersex Hero.