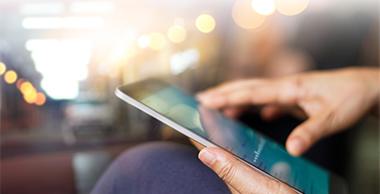 Participating If You Are Intersex/have VSC
We invite intersex people/those with variations of sex characteristics to
(1) to complete a questionnaire and/or
(2) to participate in an interview with one of our team members to tell us their story. 
Participation in our research is completely voluntary and anonymous.  We do not collect any personal identifiers about you (e.g. name, email etc.).
Since we are trying to understand what life is like for intersex people in Ireland, we invite the following people to consider participating:
■     People with atypical sex characteristics living in Ireland, regardless of where they were born;
■     Irish people with atypical sex characteristics living abroad, and
■     Any person with atypical sex characteristics, anywhere in the world, who has lived in Ireland for a time.
If you believe that you meet any of these criteria, please consider the following:
1.     Completing an online questionnaire (link below)
We use Qualtrics XM to administer an online questionnaire that asks about you and your lived experiences. 
If you are unable to access the online survey and would rather a hard copy, please email us intersex@dcu.ie and we will arrange to post a copy to you.  We will also include a stamped addressed envelope for you to return your anonymous questionnaire to us at the University.
2.     Participating in an interview
We wish to speak with people with atypical sex characteristics/intersex;
We invite you to consider sharing your story with us at interview.  We have conducted in-person, face-to-face, interviews with members of the intersex community.  While COVID-19 social distancing measures are in place, we have received approval from the DCU Research Ethics Committee to conduct interviews using Zoom/Skype/Phone.  
Please contact us at intersex@dcu.ie and we will arrange this with you.
Get In Touch
If you have any other queries about participating in our research, please contact Tanya, Mel or Maria at intersex@dcu.ie  Please note all queries are treated with strict confidence.
Note for Intersex people who wish to participate
** Please read the following Plain Language Project Description
Mapping the Lived Experience of Intersex/Variations of Sex Characteristics (I/VSC) in Ireland: Contextualising Lay and Professional Knowledge to Enable Development of Appropriate Law and Policy
Dr. Tanya Ní Mhuirthile (PI), Prof. Anthony Staines, and Dr. Mel Duffy, Dublin City University
This project investigates the lived experience of intersex/variations of sex characteristics (I/VSC) in Ireland from lay and professional perspectives.  
Lay knowledge comes from those who live with I/VSC and their families.
Professional knowledge incorporates those working in the area of I/VSC from the medical, health and social care professionals.
Intersex/Variations of Sex Characteristics (I/VSC) is a general term that refers to the state of being born with biological sex characteristics that vary from what is typically thought of as exclusively male or female. I/VSC is a normal variation in human biology which does not ordinarily impair life or physical health.
A common practice had developed over time of medical and surgical interventions, mostly during childhood, on the bodies of children/people with I/VSC to re-configure them along the socially acceptable gender lines.  That is to produce bodies that reflect what society names as male and female bodies. These interventions are facing criticism, particularly in relation to the interventions undertaken on children.  The reason for this is concerns about the long term impact on the person. This impact may not be confined to the physical body of the person with I/VSC but may also affect that person's development and life experience to significant extents.
We are interested in speaking with people who live with I/VSC to understand their experience.  We are also interested in families who have members living with I/VSC and how they negotiate their life experiences. The other group we will be interviewing are professionals who work in this field medical, health and social care professionals.
For each group who participate we will be undertaking an interviews of about 60 minutes and these will be recorded to allow us to be true to each person's life experience.
This project is funded by the Irish Research Council under the COALESCE 2019 call.
If you have any other questions relating to any aspect of participation, please email us intersex@dcu.ie