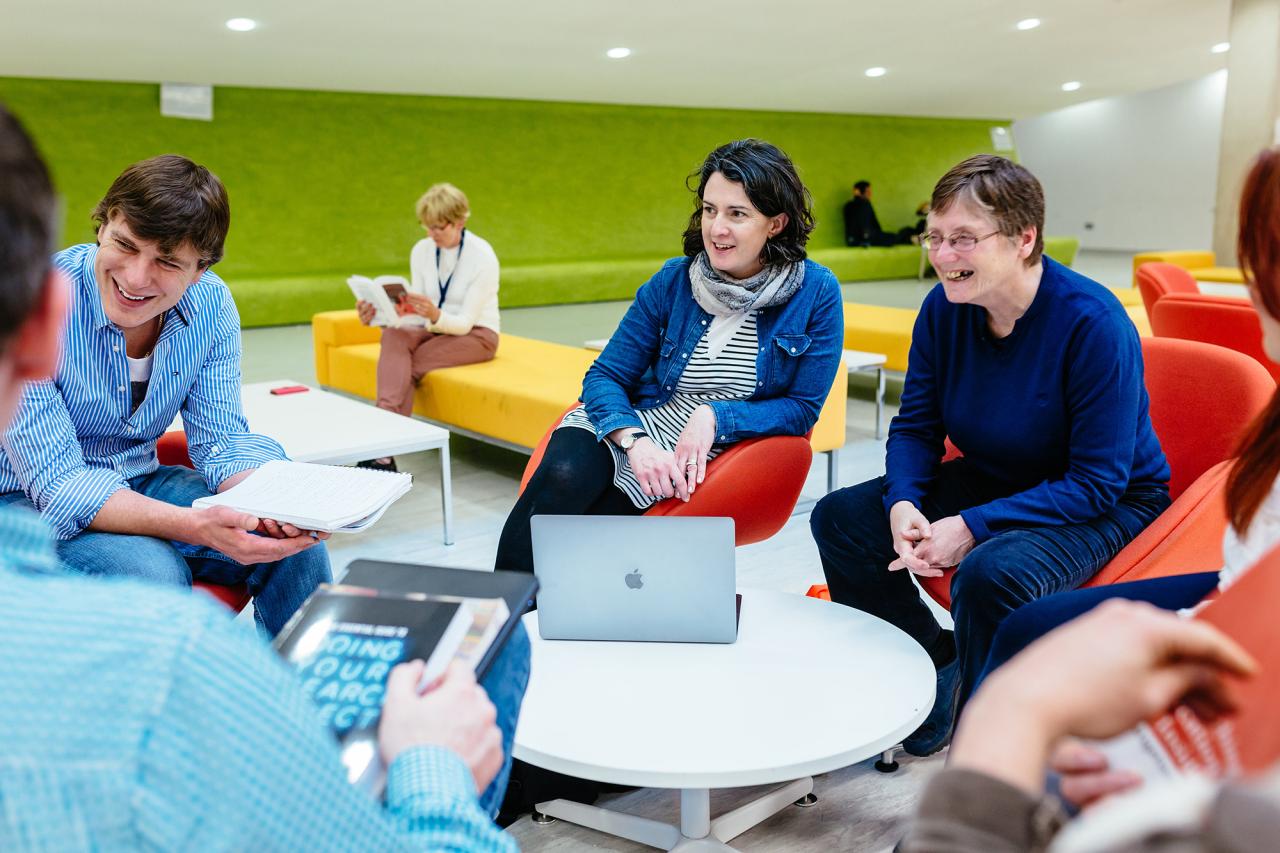 Course Type:
Postgraduate

+353 (0) 1
700 9273

Catherine.Furlong@dcu.ie
The Master of Education is designed for educators who wish to pursue in-depth study in education for both professional and personal development. This programme offers the opportunity to educators to expand their knowledge within a special option.
The MEd is a two year part time programme. In the first year students undertake three core modules (Online) and three modules in their chosen special option (delivery mode indicated below). In the second year of the programme students undertake a thesis with the support of a supervising tutor.
2023/24 Special Options:
Digital Learning
Leadership and Education - Online
Physical Education
Religious Education
Social, Personal and Health Education (SPHE) and Wellbeing
The Master of Education programme combines educational theory and applied studies and assists learners in the development of up-to-date knowledge in a chosen area of specialisation and beyond. The programme incorporates current educational thinking and the most effective pedagogical practices within a wide range of contemporary educational issues.
The key focus of the programme is that it offers students an opportunity to develop expertise in a chosen field, to critically reflect on your own practice and thinking, while also engaging with educational research and theory. It provides a grounding in research methodology and contemporary educational issues.
The on-going commitment is to provide our students with the highest academic standards in teaching, learning and research, while supporting and fostering differing learning styles and needs.
Overview Document »
A benefit of the Master of Education at DCU is that students may choose from a range of special options. The programme is designed for those working within the education sector. This diversity of backgrounds of students, which the special options of the course attracts, leads to a dynamic learning environment.
The programme is delivered by a team of academics and practising experts with applied experience in their fields. A number of special options allow students to pursue the Masters of Education online.
Life on Campus
We have three academic campuses close to Dublin City centre - they are located in Glasnevin and Drumcondra, and can be reached by public transport (Dublin Bus).
Each campus has libraries, study spaces, restaurants, and on-campus residencies. Sports facilities are located on two of the academic campuses. We also have a dedicated sports campus in the form of St Claire's. 
Exceptional facilities
DCU students have access to exceptional teaching and learning facilities across our three academic campuses. 
These include modern learning theatres, research centres, new media and TV studio, radio/podcast studios, classrooms, computer suites and advanced labs in the areas of languages, engineering, physics, chemistry and biotechnology, as well as a sports performance centre and training hospital ward. In 2021, we opened our first virtual reality 'Leadership Lab', which is located in our Business School.
Construction on our FutureTech building on the Glasnevin campus will get underway in 2022. Once completed, this facility will advance DCU's international reputation for excellence in science and health, computing and engineering disciplines. It will have the capacity to accommodate an additional 3,000 STEM students on the university's Glasnevin campus.
Campus life
DCU student facilities boast a fully equipped sports complex with a 25-metre pool, three libraries and The Helix, our renowned performing arts centre.
Our purpose built, state-of-the-art new student centre known as 'The U' serves the needs of a rapidly growing student body of 18,500. It is home to the Student Leadership and Lifeskills Centre, performing arts and cultural spaces for students and the wider community, and the Entrepreneurship and Innovation Hub.
There are more than 140 clubs and societies for students in DCU, with 'Clubs & Socs' days taking place on both the Glasnevin and Drumcondra campuses at the start of the academic year.
Student Supports
We have a number of academic, professional and social supports for students.
Student Advice Centre: Offers a wide range of supports and services to students and advice.
The Writing Centre - drop-in writing workshops for students through the academic year.
Maths Learning Centre - provides maths support for students of all ability levels with maths modules.
Student Learning: facilitate the transition from passive to active learning for students at DCU, by teaching study skills, nurturing critical thinking and building student confidence. 
Careers work with students to help them on their professional journey into graduate employment.
Our student support team offers a comprehensive support programme, helping students make that all important transition into university life and focusing on building confidence and skills which are key to success at third level.
The Master of Education programme is designed to meet the professional and personal needs of teachers and educators.
The course is intended for those who wish to make a significant contribution to the enhancement of professional practice in their chosen special option by reviewing and systematically applying appropriate theories and research to their professional practice.
Requirements
Candidates are required to have a Level 8, Lower Second Class Honors Degree, minimum H2.2.  Candidates may be interviewed for places. 
International Applications
International candidates are expected to have educational qualifications of a standard equivalent to those outlined above.  In addition, where such candidates are non-native speakers of the English language they must satisfy the university of their competency in the English language. For further information on international applications click here.
Fees
Part time
EU Status Fee Part-time
€4,000 per annum/Transfer fee €3,000
Non EU Fee Part time
€8,000 per annum