Overview
Unprecedented advances in genetic diagnostics and therapeutics are saving lives around the world. By studying on this programme, you can come to understand the genetic basis for life and how this information can be used to investigate, diagnose and treat diseases. 
Gaining an unmatched skill set
Not only will you get an excellent grounding in theoretical genetics and cell biology, but you'll also gain practical laboratory skills, as well as skills in communications, critical thinking and problem-solving. Furthermore, you'll gain skills in computational biology, which uses high-tech data analysis and modelling to help harness genetic and biological insights. That means you'll gain a unique skill set that is highly sought after by employers.
 You'll learn in exciting and innovative ways, including active learning and a mix of pre-recorded, live on-line and face-to-face lectures. In third year, you'll do a nine-month INTRA work placement, while in your final year, you'll choose to take either the biopharmaceutical industry stream or the research stream. 
As a graduate, you'll be ready for a wide range of employment opportunities across medical therapeutics and diagnostics, the biopharmaceutical industry and healthcare device production.
DCU People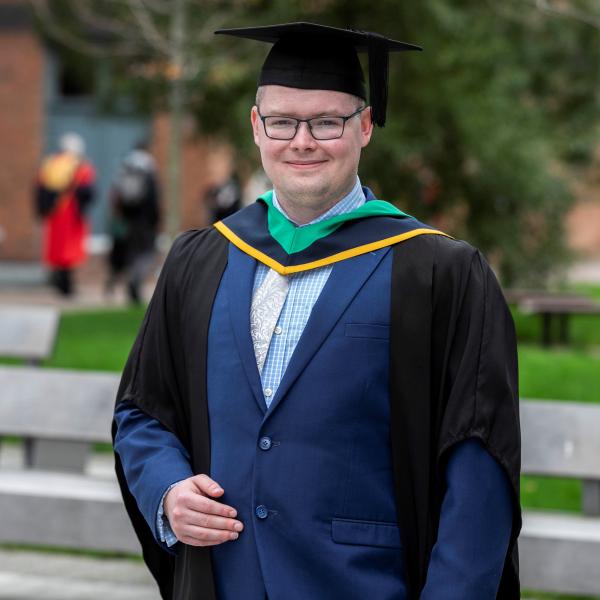 Conor Archbold
Alumni
"You will leave DCU with the ability to walk in a job," says Conor Archbold who has graduated with a  BSc in Genetics and Cell Biology.
Read more about Conor Archbold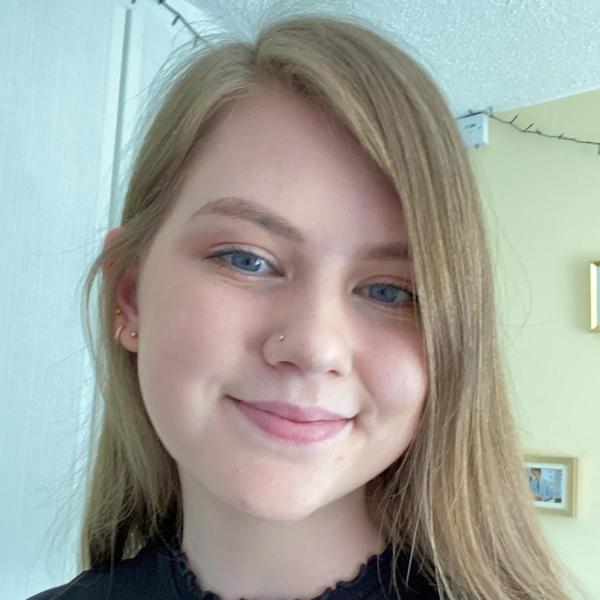 Amy Duffy
Student
I chose to study Genetics and Cell Biology at DCU because it was unusual in allowing me to study Genetics from first year.
Read more about Amy Duffy
Careers & Further Options
Careers
The expansion in the industrial healthcare sector means that there is a huge demand for a workforce that is equipped with scientific knowledge, particularly in molecular and cellular biology. Your skills in research and development and your ability to undertake management and operational roles in the production of healthcare products will be invaluable to employers.
You will find employment in the many Irish industries that produce medical therapeutics, diagnostics and healthcare devices. Moreover, in recent years there has been significant growth in the production of medical and veterinary diagnostics and vaccines as well as the manufacture of medical devices.
Advances in genetics and cell biology have the potential to transform medical science and to make a significant contribution to improving the quality of life. This degree is the perfect starting point for a career in this area.
Molecular and cellular biology
Medical Therapeutics
Diagnostics
Healthcare Device Production
Veterinary Diagnostics
Pharmaceutical Manufacturing
Research and Development
Education
Fees and Funding
Fees
Student Contribution
€3,043 per annum
EU Status Fee
€6,679 per annum
Non EU Fee
€15,500 per annum
Life On Campus
At DCU, our students can expect a unique campus experience. We are known for our excellent teaching and learning facilities, our active clubs and societies, and our great social and sporting facilities. All this makes DCU an exciting place to be. 
DCU has three academic campuses; Glasnevin, St. Patrick's and All Hallows (both in Drumcondra), all close to Dublin City centre. 
They can be reached by public transport, Dublin Bus and Bus Éireann, with our Drumcondra campuses a ten minute walk from Drumcondra Train Station. Glasnevin is a 20 minute walk from St Patrick's and All Hallows. They are also linked by Dublin Bus.
Each campus has a library (O'Reilly, Cregan and Woodlock Hall), study spaces, restaurants, and on-campus residencies. There are sports facilities on Glasnevin and St. Patrick's, and there is a dedicated sports campus, St Claire's, located near Glasnevin on the Ballymun Road.
DCU's 19,000 students have access to exceptional teaching and learning facilities across our three academic campuses. 
These include modern learning theatres, research centres, a new media and TV studio, radio/podcast studios, computer suites and advanced labs in the areas of Languages, Engineering, Physics, Chemistry and Biotechnology, as well as a Sports Performance centre and a training hospital ward. In 2021, we opened our first virtual reality 'Leadership Lab', which is located in our Business School.
We continue to improve and update our facilities. For example, construction of a new world-class STEM facility is underway on the Glasnevin campus. With capacity for an extra 3,000 STEM students, this facility will advance DCU's international reputation for excellence in science and health, computing and engineering disciplines.
Studying in DCU isn't just about course work. The university is rich in student life and activities.
There are more than 140 clubs and societies for students in DCU, with 'Clubs & Socs' days taking place on both the Glasnevin and Drumcondra campuses at the start of the academic year. They span everything from rugby to rock climbing, anime to jazz.
For many students, sport is an important part of the DCU experience. DCU's Sports Complex boasts a 25 metre swimming pool, fitness centre gym, all-weather pitches and squash courts, as well as soccer, GAA and rugby pitches. DCU Dóchas Éireann, the university's GAA club, is the largest third level Gaelic Games club in the country. Meanwhile, DCU Athletics has been Ireland's highest achieving university club for many years. And DCU has dozens of other clubs to get involved in, from Archery to Weightlifting. 
The Glasnevin campus is home to our purpose built, state-of-the-art student centre, The U, which serves the needs of a rapidly growing student body. Here, you will find the Student Leadership and Lifeskills Centre, performing arts and cultural spaces for students and the wider community, and the Entrepreneurship and Innovation Hub. Also located on our Glasnevin campus is The Helix, our renowned performing arts centre.
On our St Patrick's campus, we have the Java Student Hub, a vibrant, warm and welcoming space where students can meet for coffee, play music, use the projector to watch events, or just relax. The walls of the Java Hub were designed based on the cultural history of St Patrick's Campus, including the special references to the notable sporting history and history of the arts.
We have a number of academic, professional and social supports for students.
Student Advice Centre - Offers a wide range of supports and services to students and advice 
The Writing Centre - drop-in writing workshops for students through the academic year 
Maths Learning Centre - provides maths support for students of all ability levels with maths modules 
Student Learning - facilitate the transition from passive to active learning for students at DCU, by teaching study skills, nurturing critical thinking and building student confidence. 
Careers work with students to help them on their professional journey into graduate employment.
Our student support team offers a comprehensive support programme, helping students make that all important transition into university life and focusing on building confidence and skills which are key to success at third level.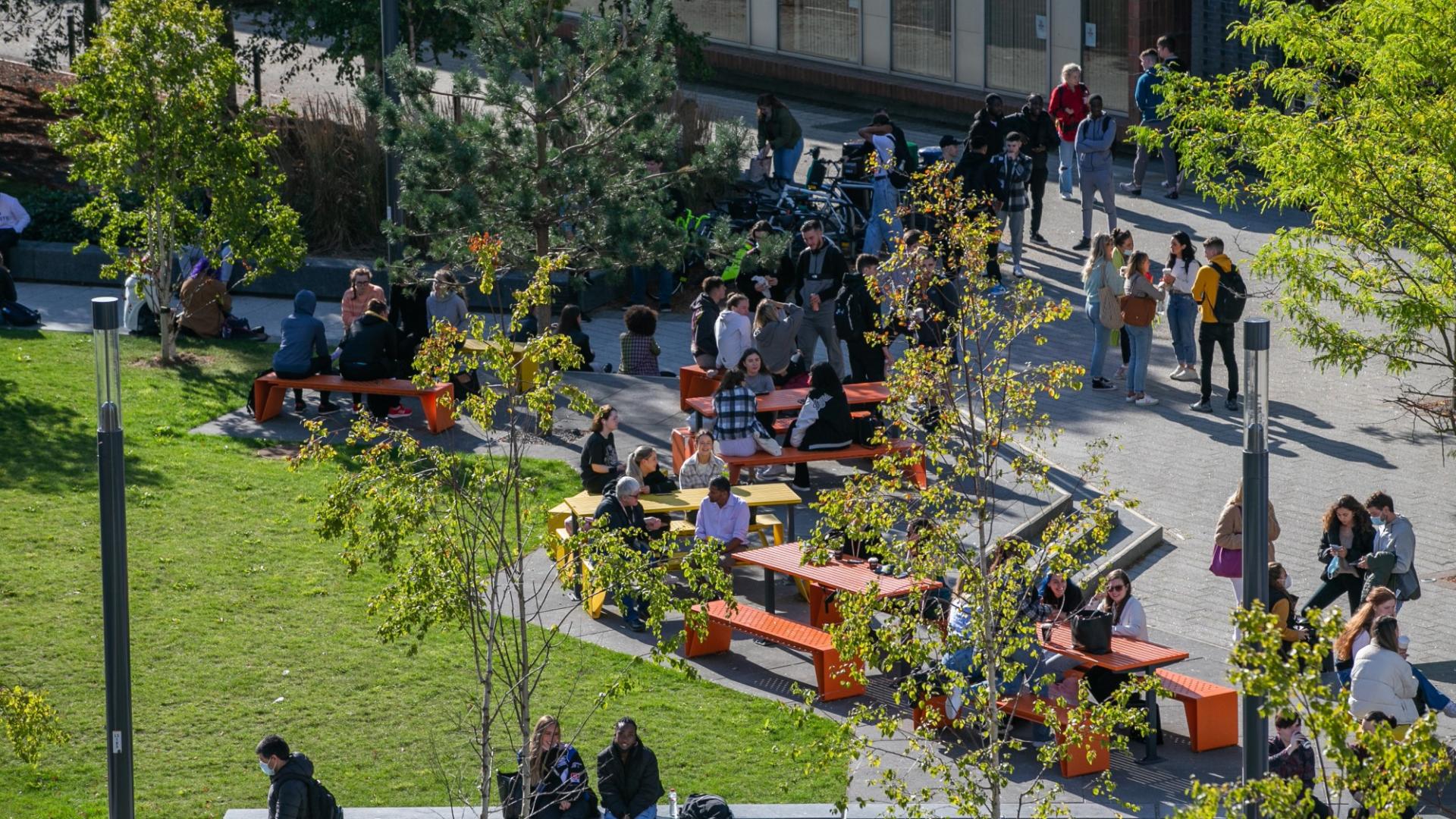 FAQs
What is the ratio of lab-based activities to lecture-based learning?
Each BT student will complete eight or nine laboratory modules. The remaining modules are quite diverse and range from traditional lecture modules to modules in which learning is much more active and hands-on. Some of these modules involve group work.
Is DCU all one campus?
 DCU is a multi campus university - the Glasnevin, St Patrick's and All Hallows campuses. The St Patrick's campus is where the Education courses are taught and some of the subjects from the BA Joint Honours degree. There is a 20-25 minute walk between the campuses but there are buses and bikes available to go between them also.
Click here to see maps of all of our campuses
If I'm studying on the St Patrick's campus, can I use the library and sports centre on the Glasnevin campus?
Yes, all facilities such as sports and accommodation are open for all DCU students to avail of. 
Does DCU provide accommodation?
DCU does have on-campus accommodation for undergraduate and postgraduate students, and you can find out more and apply via the Accommodation Office webpage.