Centre for Talented Youth, Ireland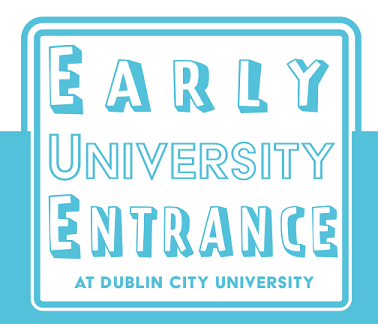 Early University Entrance
Upcoming Programmes
Early University Entrance Semester 1 2021-2022 Applications
Applications for Semester 1 of Early University Entrance have now closed. Information regarding Semester 2 of Early University Entrance will be made available here once all details have been finalized.
Early University Entrance (EUE) 
All of us here at CTYI hope that you and your family are keeping safe during these challenging times.
Like everyone, we have had to adapt how we do things at CTY Ireland, and the EUE was the first of our programmes to adapt. Since March of last year, EUE has been delivered online. We have learned much about Zoom and online learning during this time. While nothing is certain at this time, we expect that semester 1 of the 2021-22 academic year will run online, or at least for the most part. If we have permission from the university to bring students on campus, we will do so in a safe manner. Please be assured that student health is our number one priority and we will follow all relevant guidelines to ensure that we create an environment that all students are safe and secure during their time in DCU.
With the changing health guidelines it is hard to predict with any certainty at this stage how everything will run. If the students are not allowed on campus then we will continue with everyone online. If restrictions are lifted then we will try to give students more campus time. For now, we are planning for the online delivery of lectures, with a possible hybrid model, where students would attend the campus every second week, if desired. It may also have students attend the odd day for particular sessions. We will however give you plenty of notice on whatever we can plan closer to the start of the semester.
We are working closely with university management and Health & Safety and we will keep students and parents informed of any changes as soon as they happen.
For details of the Health & Safety measures in place on campus, see the section Covid-19 & Health & Safety on p. 22 of the EUE Brochure
Yours,
Dr. Catriona Ledwith
Early University Entrance Programme Organiser
Early University Entrance Course Info
Early Entrance Biology (based on modules from the
Common Entry into Science)
Early Entrance Business (based on modules from the
B.A. in Business Studies)
Management Accounting for Decision Making (AC115)
Introduction to Microeconomics (EF113)
Early Entrance Engineering (based on modules from
Common Entry to Engineering)
Introduction to Electronics (EM113)
Materials Engineering (EM115)
Early Entrance International Relations (based on
modules from the B.A. in International Relations)
Introduction to International Relations & Security (LG117)
Introduction to Global Governance (LG132)
Early Entrance Law & Politics based on modules
from the B.A. in Economics, Politics & Law)
Irish Legal System (LG131)
Irish Political System (LG108)
Early Entrance Philosophy (based on modules from
the Bachelor of Arts (Joint Honours))
Introduction to Philosophy (TP132)
Environmental Philosophy (TP233)
Early Entrance Physics (based on modules from the
B.Sc. in Applied Physics)
Light and Optics (PS102)
Motion & Energy (PS101)
Early Entrance Psychology (based on modules from
the B.Sc. in Psychology)
Child Development (NSP01)
Cognitive Psychology (NS124)
Early Entrance Sports Science (based on modules
from the B.Sc. in Athletic Therapy and Training)
Introduction to Athletic Therapy and Training (SS126)
Biomechanics 1 (SS206)
Please note all modules are subject to change.