Primary Department
Fiontar & Scoil na Gaeilge
Role
Ollamh Cúnta (Tionscadail Gaois)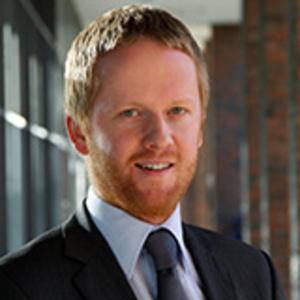 Phone number:
Email Address
brian.oraghallaigh@dcu.ie
Academic biography
English version below:
Is ollamh cúnta mé in Fiontar & Scoil na Gaeilge ag Ollscoil Chathair Bhaile Átha Cliath. Tá BA (Mod.) sa ríomhtheangeolaíocht agus PhD sa teicneolaíocht urlabhra agam ó Choláiste na Tríonóide. Tá mo chuid taighde dírithe ar an téarmeolaíocht, an ainmeolaíocht agus an mbéaloideaseolaíocht dhigiteach, chomh maith leis an bhfoghraíocht agus an teicneolaíocht teanga. Is mé an Comh-Phríomhthaighdeoir ar an tionscadal Díchódú Oireachtaí Folaithe (2021–24) arna maoiniú ag an AHRC/IRC. Is mé an Príomhthaighdeoir ar thionscadal Logainm Bunachar Logainmneacha na hÉireann arna maoiniú ag Roinn na Gaeltachta (www.logainm.ie; meitheal.logainm.ie).
Is mé an bainisteoir teicneolaíochta i ngrúpa taighde Gaois (www.gaois.ie; github.com/gaois; docs.gaois.ie). Is mé an comhordaitheoir modúil le haghaidh FN341 (Teangeolaíocht na Gaeilge) agus is comh-chomhordaitheoir modúil mé ar FN568 (Taighde Corpais). Is mise a chruthaigh Bunachar Teangeolaíoch Sloinnte Gaeilge Gaois (www.gaois.ie/ga/surnames). Is mise a scríobh Fuaimeanna na Gaeilge (Cois Life, 2014) agus a chruthaigh www.fuaimeanna.ie arna maoiniú ag Coiste Léann na Gaeilge (RIA). Is bainisteoir táirge Terminologue mé, an t-ardán bainistíochta téarmaíochta néal-bhunaithe (www.terminologue.org).
Tá mé ar choiste stiúrtha tionscadail de chuid Roinn na Gaeltachta agus Ard-Stiúrthóireachta an Aistriúcháin chun tacú le téarmeolaíocht GA in Institiúidí an AE. Tá mé ar choiste bainistíochta agus ar ghrúpa oibre teicniúil Fhoclóir Stairiúil na Gaeilge (FNG) de chuid Acadamh Ríoga na hÉireann (RIA). Is ball mé den Chumann um Ainmeolaíocht sa Bhreatain agus in Éirinn (SNSBI), den Chumann Idirnáisiúnta um Eitneolaíocht agus Béaloideas (SIEF), agus den Chroíghrúpa Sainspéise i dTeicneolaíocht Teanga Gaeilge (CIGILT). Is ball mé de Shainghrúpa Comhairleach (EAG) Thaisclann Dhigiteach na hÉireann (DRI).

Leagan Béarla:
I am an assistant professor in Fiontar & Scoil na Gaeilge at Dublin City University. I hold a BA (Mod.) in computational linguistics and a PhD in speech technology from Trinity College Dublin. My research focuses on digital terminology, onomastics and folkloristics, as well as phonetics and language technology. I am the Co-Principal Investigator of the AHRC-IRC Decoding Hidden Heritages project (2021–24). I am the Principal Investigator of the Department of the Gaeltacht-funded Logainm Placenames Database of Ireland project (www.logainm.ie; meitheal.logainm.ie).
I am the technology manager of the Gaois research group (www.gaois.ie; github.com/gaois; docs.gaois.ie
Research interests
téarmeolaíocht, ainmeolaíocht, frásaíocht, béaloideaseolaíocht, acmhainní gréasáin, bunachair léacsacha, daonnachtaí digiteacha, foghraíocht, fóineolaíocht, teicneolaíocht teanga
terminology, onomastics, phraseology, folkloristics, web resources, lexical databases, digital humanities, phonetics, phonology, language technology