Prof
Ciarán
Mac Murchaidh
Primary Department
Fiontar & Scoil na Gaeilge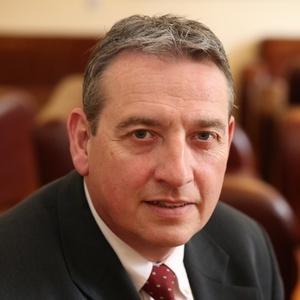 Phone number:
Email Address
ciaran.macmurchaidh@dcu.ie
Academic biography
An tOllamh Ciarán Mac Murchaidh: Céimí de chuid Ollscoil Mhá Nuad (BA, MA, PhD, HDipEd) agus Ollscoil Phontaifiúil Mhaigh Nuad (BD, DLT) is ea é. Is Príomh-Thaighdeoir (PI) ar thionscadal Ainm é; tá sé ina Chomh-Eagarthóir ar Studia Hibernica, agus ina Eagarthóir Gaeilge ar Eighteenth-Century Ireland/Iris an dá Chultúr.
Prof. Ciarán Mac Murchaidh is a graduate of Maynooth University (BA, MA, PhD, HDipEd) and the Pontifical University, Maynooth (BD, DLT). He is PrincipaI Investigator on the Ainm project, Joint Editor of Studia Hibernica, and Irish-language Editor of Eighteenth-Century Ireland/Iris an dá Chultúr
Research interests
Tá suim ag an Ollamh Mac Murchaidh i gcás na teanga san 18ú haois, seanmóireacht agus litríocht chráifeach na Gaeilge, Béarla na hÉireann, agus an t-aistriúchán i gcoitinne. Bíonn fáilte aige roimh fhiosrúcháin ó mhic léinn a bhfuil suim acu sa taighde ar aon ghné díobh sin. Prof. Mac Murchaidh is interested in the Irish language in the 18th century, preaching and devotional literature in Irish, Hiberno-English, and in translation more broadly. He welcomes queries from students interested in pursuing research in any of those areas.