Fiontar & Scoil na Gaeilge
Research in the School | Fiontar agus Scoil na Gaeilge
Fiontar & Scoil na Gaeilge is an interdisciplinary school recognised internationally for the research undertaken by its academic and digital projects staff. Staff in the School have published work online and in print in Irish, English, and in other languages, in national and international peer-reviewed journals, and in the form monographs and edited books. Fiontar & Scoil na Gaeilge also has international links with universities throughout the world. 
Digital Studies in Humanities 
The School is committed to connecting the Irish language with contemporary issues, especially through the promotion of digital technologies which provide a range of invaluable resources to the wider community, resources which can be accessed anytime, anywhere: e.g. placenames, biographies, terminology, folklore, Irish terminology for the European Union and language learning resources. A working group of lecturers and researchers (Gaois) are working on these various projects as part of the School's research mission. 
Through the use of new technologies, Fiontar & Scoil na Gaeilge preserves and promotes Ireland's rich linguistic tradition and makes it available to a global audience. With up to 100 million people in the Irish diaspora, it is now more important than ever to reach out to them by means of these new technologies, thus enabling them to appreciate and understand Ireland's cultural heritage, within its historical and contemporary contexts.
Opportunities for Research Students
Fiontar & Scoil na Gaeilge welcomes applications from graduates who would like to conduct research in the following areas: business and management, entrepreneurship education, social entrepreneurship, finance, information technology, language technologies, language policy and planning, digital humanities, applied linguistics and sociolinguistics, translation, as well as aspects of Irish language and literature from contemporary works to the oral arts to the earliest literature.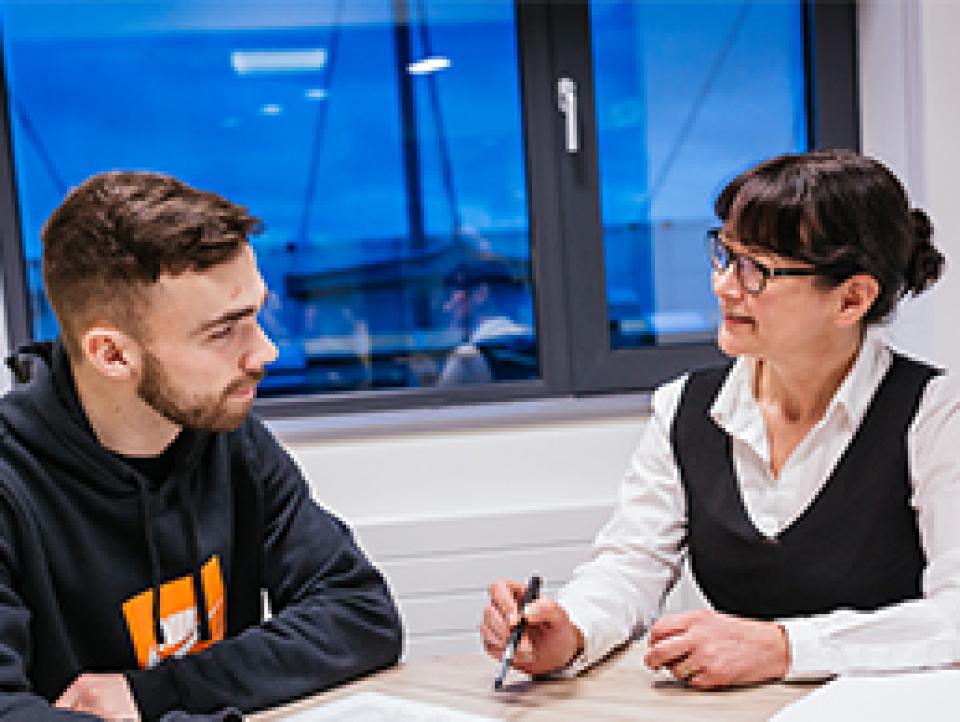 The research programme is designed to help students develop the relevant skills in organising, undertaking, presenting and managing research projects that will stand to them in whatever career they pursue. 
No application should be forwarded to the University without ensuring that a member of the School's academic staff supports its submission. Neither the School nor the University can accept an application without such prior discussion. Therefore, before drafting an application, please ensure that (at least) one member of academic staff in the School has the relevant expertise in your area of interest.
Additional information on the areas of research expertise of our academic staff can be found by clicking on each staff member's profiles here. Applications are processed as they are received by DCU.
Applicants can fund their own research or apply for funding through the various competitive schemes that are advertised by other research funding bodies (e.g. Irish Research Council, the Royal Irish Academy and the National University of Ireland). Scholarships advertised by Fiontar & Scoil na Gaeilge and Faculty of Humanity & Social Sciences are advertised on social media as they arise. 
Please direct all inquiries in the first instance, to:
Current PhD Students
Justin Ó Gliasáin
Justin's research is focused on minor placenames of Irish-language origin in Co. Kildare. The aim of this project is to assemble a comprehensive collection of minor placenames and to carry out a linguistic analysis on them. The collection of minor placenames will be published on the Meitheal.Logainm.ie website.
Michelle Dunne
Michelle is examining information in the National Folklore Collection about women or collected from women by the folklorist, Seán Mac Mathúna (1876-1949), with a view to analysing the behaviour and (traditional) role of women in the material, as well as the gender messages embedded in these narratives. The material was originally collected by Mac Mathúna in the north-west Clare area of Ireland. 
Jamie Murphy
Jamie is currently undertaking a PhD in the area of translated drama in Irish.The title of his thesis is: An bhfuil athghabháil na Gaeilge mar chuspóir i ndrámaíocht aistrithe na Gaeilge? Anailís ar chnuasach aistriúchán Gaeilge ó dhrámaí de chuid J.M. Synge, Lady Gregory, Martin McDonagh agus Brian Friel.
Conchúr Mac Lochlainn
Conchúr's research is focused on learner motivation, the concept of self and language identity  in the context of Irish (with particular emphasis on non-formal adult learners). The aim of his thesis is to highlight and measure the differences between diverse language learners, through the use of relevant theories of psychology. The thesis also examines the different ways learners throughout the world foster and cultivate sentimental links to the language. 
Dara de Poire
The issue of new terminology in Irish and the Irish-speaking community's attitude to that issue is at the heart of Dara's research. New terms approved by Ireland's Terminology Committee since its establishment in 1968 will be analysed with a view to assessing how they have nurtured and helped develop the language in the modern era.