Research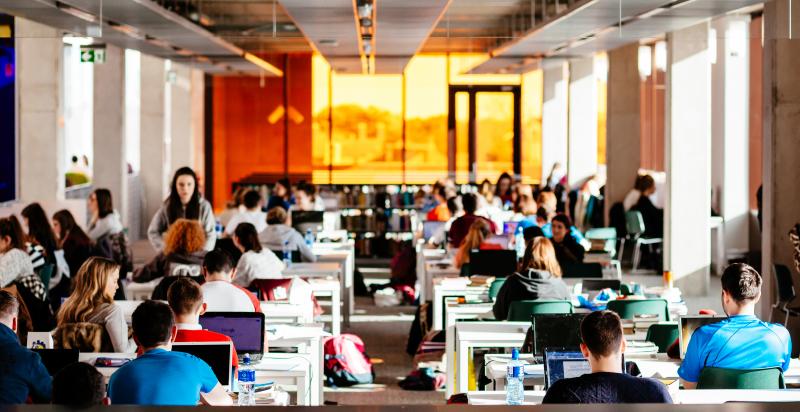 The DCU Institute of Education: a dynamic research environment with a progressive shared culture and ambitious strategy.
Aligning with the focus of DCU's Strategic Plan (2017-2022) on talent, discovery and transformation, the Institute of Education is committed to advocating for positive changes and transformations in educational policy-making and practices across the island of Ireland and internationally. It further aims to strengthen the participation and voice of stakeholders, and those who have been marginalised, in matters regarding education research. Therefore, research within the Institute has a particular focus on engagement in high-quality research that improves pedagogic practices and enhances learners' experiences in formal, informal and/ or non-formal learning contexts, and that informs policy-making and civil society within and beyond Ireland.
Staff and researchers within the Institute of Education are engaged in multidisciplinary research that includes:
Research which focuses on education systems such as: early childhood, pre-school, primary, post-primary, further, higher, teacher or other professional, adult, continuing professional, vocational, and community education; informal learning; non-formal learning; work-based learning; lifelong learning.
Research which addresses specific areas such as: assessment, curriculum, teaching, pedagogy, learning, information and communication technology in education, special educational needs, inclusive education, religious education, ethics education, second language learning, intergenerational learning, entrepreneurial education, global citizenship education; stem education, comparative, international and development education; education policy; leadership; social inclusion; diversity, gender and equity issues.
Trans-disciplinary research drawn from collaboration across a range of disciplinary traditions including but not limited to: arts, humanities, social sciences, physical sciences, applied sciences.
A rich and diverse range of research events (workshops, seminars, conferences, performances) are held throughout the academic year to showcase on-going research activities of both research students and staff within and beyond the Institute.
Register for a Research Degree
The Institute of Education welcomes applications for Doctor of Philosophy (PhD)/Master by Research studies on an annual basis (from March to November), and for the Doctor of Education (EdD) programme on a biennial basis. Information on research interests and expertise of staff members in the DCU Institute of Education is displayed here.