School of Chemical Sciences
Welcome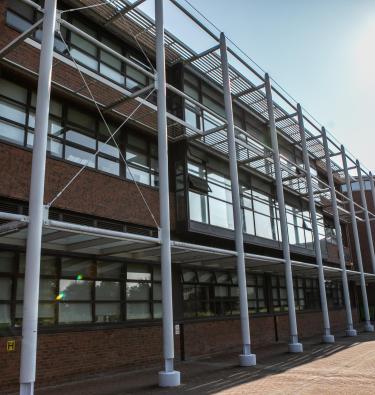 The School of Chemical Sciences is one of Ireland's most progressive and highest achieving Schools with outstanding facilities, housed within a modern city campus.
We strive for teaching and research excellence by helping students to develop critical thinking and problem solving. We prepare our students to meet the challenges of modern industry and cutting-edge research environments.
The School is one of the most successful in Ireland at attracting large-scale research funding. Our researchers are recognised as leaders at both national and international levels.
What sets us apart
The School of Chemical Sciences is a home to a vibrant and diverse learning environment.
All of our teaching and practice is informed by the state-of-the-art research conducted within the School.
Our courses cover the fundamental principles and practice of chemical, pharmaceutical, analytical and environmental sciences, built to create an outstanding and stimulating educational experience. Our students experience lab-based environments while enjoying the engagement with research active staff members.
Our degree programmes offer the skills and knowledge sought after by many industries.
Our graduates are nationally and internationally regarded by prospective employers and research bodies. We offer a supportive and innovative learning environment for students, researchers, staff and collaborators.