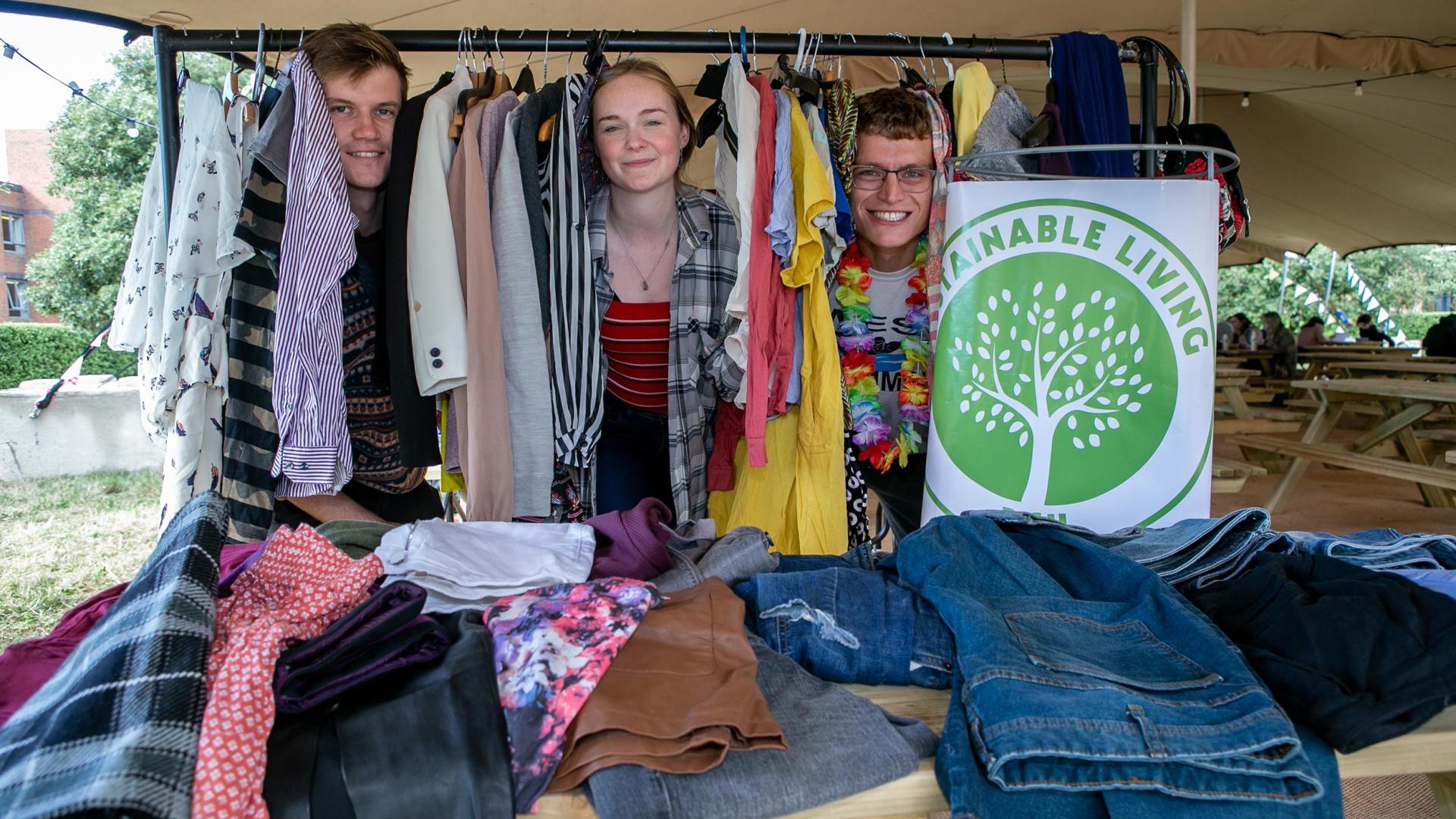 Make real change
The radical solutions needed to fight climate change and reduce emissions can only come from wide-scale systemic change. 
Whether it's by raising awareness on campus, calling for change on a national level or participating in global campaigns, we can each help to turn the tide. We must act now, before it's too late.
Things you can do at anytime to make real system level change happen
* Be a responsible citizen
Be informed about the polycrisis we face and vote wisely at election time, but also stay in touch with your public representatives between elections. 
Contact them regularly to voice your specific concerns about sustainability, climate change and biodiversity loss - hold them accountable for enacting legislation/regulations and policies and practices to allow for a future liveable planet.   
* Lead the way at DCU
Make sure you have read our plans and reports  and hold our leadership and on campus community responsible for implementing the measures laid out in them.
Join the DCU Sustainable Living Society so you can take action with other students, while also getting to participate in trips, workshops and swap shops.
* Participate in climate and sustainability campaigns
Together, we're stronger. There are numerous local, national and international campaigns in which you can take part to fight climate change and build a more sustainable world. 
Things you can do at anytime to make real individual level change happen
(If you have other suggestion to add here please email sustainability@dcu.ie)
Get ready for Second Hand September! 
Oxfam is running a Second Hans September campaign where you can give clothes etc a second life - check out here for more details 
Think Smarter Travel as you return to campus
Check out all the supports to help you make the smarter travel choice !
Reusable
Make sure you get your refillable water bottle and reusable cup.  You can pick up DCU branded ones here or in the campus stores.