DCU Institute of Education
Research Centres and Groups
The following are a collection of research centres and groups that staff in the Institute of Education are involved in:
Anti-Bullying Centre

DCU Anti-Bullying Centre (ABC) is a national university designated research centre, known globally for its research excellence in bullying and online safety. It is home to scholars with a global reputation as leaders in the field. The work of the Centre builds on 25 years of research in which we were the first in Ireland to undertake studies on school, workplace, homophobic and cyberbullying. The aim of ABC is to contribute to solving the real-world problems of bullying and online safety through collaboration with an extensive community of academic and industry partnerships. The extent of our resources and the collaboration between disciplines drive quality education, understanding and innovation in this field.
The objectives of the Centre are aligned to support the United Nations overarching goal to "ensure inclusive and equitable quality education and promote lifelong learning opportunities for all by 2030" (SDG4) and supports the implementation of the Government of Ireland's Action Plan on Bullying (2013), Action Plan for Online Safety (2018-2019), Wellbeing Policy Statement and Framework for Practice (2018-2024), and the WRC/HSA Joint Code of Practice on the Prevention and Resolution of Bullying at Work (2021).
ABC Director: Dr. James O'Higgins Norman
CASTeL
CASTeL, the Centre for the Advancement of STEM Teaching and Learning is multidisciplinary research team focused on enhancing science and mathematics education at all educational levels, supported by evidence-based research and contributing to international good practice. CASTeL members, comprising of scientists, mathematicians and educationalists from Dublin City University, lead and participate in formal and informal STEM education projects, nationally and internationally, which are focussed on inquiry based science teaching, learning and assessment.
CASTeL Director: Dr Eilish McLoughlin
Centre for Assessment Research and Policy in Education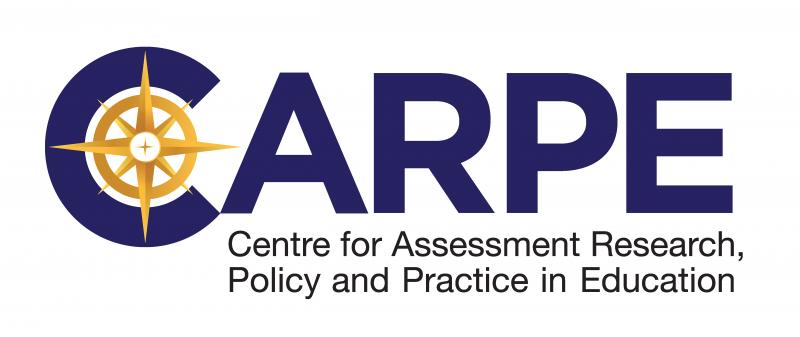 CARPE, based at the Institute of Education, St Patrick's Campus, Drumcondra, is supported by a grant from Prometric to Dublin City University. The centre was established to enhance the practice of assessment across all levels of the educational system, from early childhood to fourth level and beyond. Work at CARPE is focused on conducting high quality research and professional development in assessment, as well as establishing global networks and contributing to assessment policy making. If you are an educator, test developer, policy-maker, academic or research student interested in assessment please feel free to contact us.
CARPE Director: Prof Michael O'Leary
Centre for Evaluation, Quality & Inspection (EQI)
EQI is a research centre specialising in the evaluation of educational policies, programmes and personnel. Evaluation involves research to make data informed judgments about organisational and professional performance. Our work encompasses schools, other learning centres and the wider public service. It is primarily concerned with governance and accountability mechanisms including quality assurance processes, school inspection and organisational self evaluation. We also undertake evaluations of educational programmes and projects. EQI is a multidisciplinary research group with a diverse membership drawn from within DCU, from schools and other educational institutions within Ireland and abroad and from a range of other organisations.
EQI is co-ordinated by Prof Gerry McNamara and Prof Joe O'Hara
Centre for Human Rights and Citizenship Education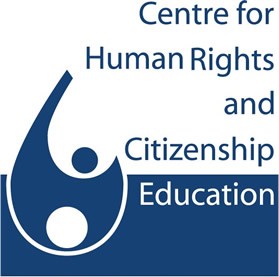 The Centre for Human Rights and Citizenship Education, champions educational policy and practice promoting human rights, childrens' rights, global justice and environmental sustainability. Established in 2004, the Centre specialises in research, resource creation and professional development which furthers good practice in relation to global and local citizenship and human rights education. The Centre's expertise extends across early childhood, primary, post-primary and third level education including teacher education. Committed to creative, cutting-edge and collaborative approaches, both in terms of pedagogy and research methodology, the Centre draws on the varied expertise of its members, steering committee, university context and national and international partnerships. Hosting the EU funded Global Schools partnership and the Irish Aid funded Development and Intercultural Education project, and working with governmental and non-governmental organisations, teachers and schools, the Centre is at the forefront of developments in human rights and global citizenship education both in Ireland and internationally.
CHRCE Director: Rowan Oberman
Centre for Research Across Teacher Education (CREATE21)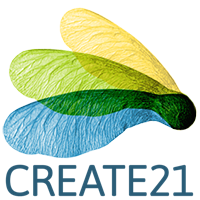 CREATE21 marks the coming together of the Centre for Excellence in Post Primary Teacher Education (CEPPTE) at the Mater Dei Institute of Education and the CREATE programme at St Patrick's College, Drumcondra. CREATE21 is based at the DCU Institute of Education.
The Centre aims to drive research into the continuum of teacher education, to disseminate this research, and to draw on the research to ensure teacher education is subjected to sustained critique and innovation and to inform policy development, pedagogy and programme development.
There are currently over 30 research projects at various stages of completion and which fall into six over-arching themes.
CREATE21 Director: Dr PJ Sexton
Early Childhood Research Centre
The Early Childhood Research Centre (ECRC) is an interdisciplinary research centre, led by Professor Mathias Urban, Desmond Chair of Early Childhood Education. The Centre and its research team build on a long tradition of critical inquiry in the field. Our members investigate policies and politics, pedagogies and practices in early childhood locally and internationally from a critical perspective that is informed by a shared interest in the transformative potential of collaborative research. We actively promote close collaboration between research, policy and practice in the field.
ECRC Director: Prof Mathias Urban
Educational Disadvantage Centre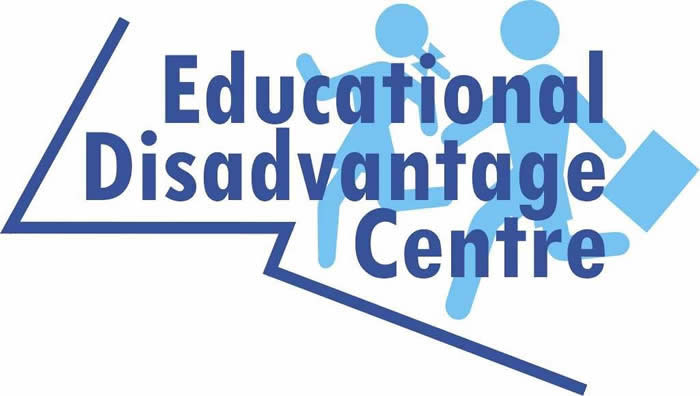 EDC is located within the University's Institute of Education, the Centre's purpose is to highlight the implications of social and economic exclusion on education across education and related sectors in Ireland and internationally.
The Centre's mission is to promote equality in education and to contribute to the shaping of teacher education, so that the cycle of socio-economic and educational exclusion is broken. The Centre aims to contribute to best practice in national and international policy and practice regarding social inclusion and equality in education.
EDC Director: Dr Paul Downes
Further Education and Training Research Centre (FETRC)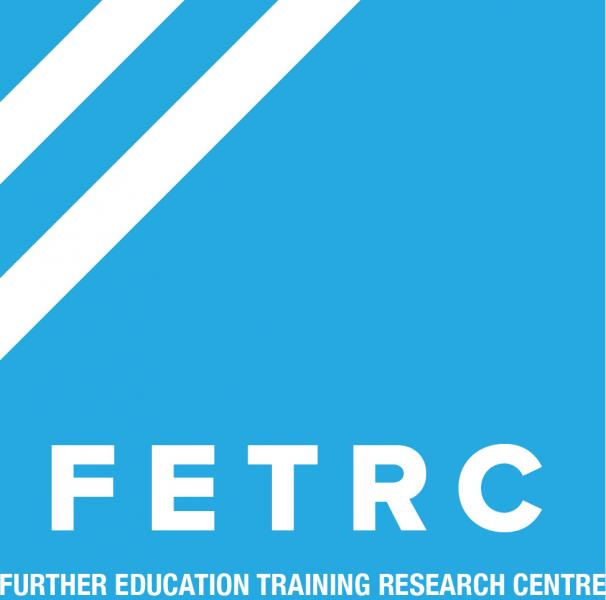 FETRC's Mission is to 'engage with research at all levels to help influence the overall strategic direction of the further education and training sector in Ireland and ensure that policy and practice is driven by evidence based research'. Some important developments in F/VET in Ireland suggest the need to move this work to an altogether higher level and in effect to develop a research capacity in the area capable of informing innovation across the sector at both regional and national level. These new developments include reformed structures in the form of SOLAS and the Education and Training Boards (ETBs) and the increasingly important national and EU wide qualifications and quality assurance frameworks. All of this is occurring in the context of high levels of youth unemployment, skills deficits holding back economic growth and the need for innovative approaches to the content and processes of education and training including work based learning and new forms of assessment. The urgency and importance of this work was demonstrated recently by the EU Council of Ministers decision to include some six billion euro in the budget between now and 2020 devoted to initiatives to tackle youth unemployment.
FETRC Director: Dr Justin Rami
Higher Education Research Centre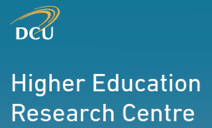 Higher education plays a central role in the development and sustainability of knowledge societies and economies. Issues such as access, equality, quality, personal and social outcomes, fostering critical thinking, higher level knowledge and skills, structural matters of higher education institutions and systems feature highly on policy agendas. In 2010, in recognition of the need to help build an independent evidence base to better inform policy and practice, HERC was established in DCU.
With its distinctive interdisciplinary approach, HERC is uniquely placed to investigate contemporary challenges in higher education and lifelong learning, locating developments in Ireland in a wider international context. We work collaboratively with a range of research and policy partners at national and international levels and benefit greatly from the expertise of National and International Advisory Groups. For further details please look at our website. We are always pleased to hear from those interested in investigating the complexity of issues facing contemporary higher education in Ireland and internationally.
Director: Professor Maria Slowey
International Centre for Innovation and Workplace Learning (ICIWL)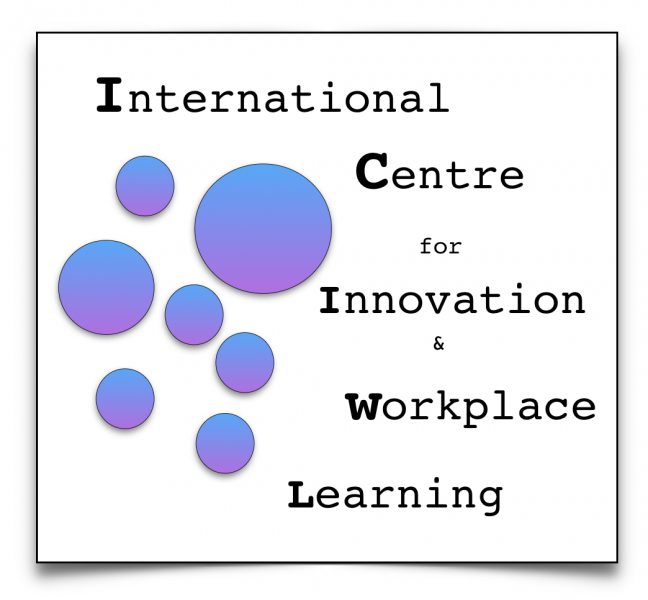 ICIWL - The Centre seeks to collaborate with and empower practitioner-researchers in making explicit their implicit knowledge and strives to encourage actions based upon wise and considered practice. It aims to explore the enabling capacity of digital technologies through the fostering of a reflective and entrepreneurial approach in practitioner researchers. It is interested in the innovative use of technologies in a range of workplace contexts, including development education. Action research and participatory research approaches are promoted in order to support personal and professional change and organisational development.
Contact: Dr Margaret Farren and Dr Yvonne Crotty
Irish Centre for Religious Education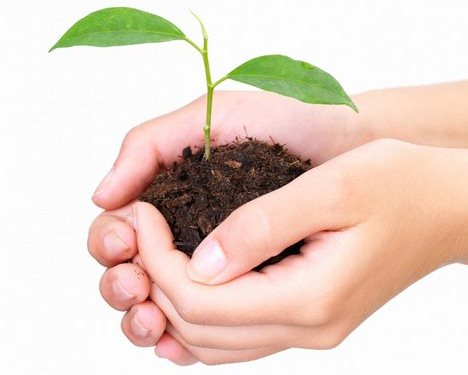 New questions concerning religious education arise in every generation at local, national, and global levels. Such questions about the identity and function of religious education are especially relevant in contemporary Ireland. In this context the Irish Centre for Religious Education (ICRE) seeks to support research, partnership, and innovation in the field of religious education in an open and creative manner.
The ICRE is committed to good practice in teaching, learning, and research in the field of religious education. It embraces an interdisciplinary approach encouraging education, philosophy, theology, religious studies, and the humanities in general, to engage in their own conversation with religious education and together dialogue around themes significant for religious education and for society.
The ICRE is interested in a wide variety of subjects related to religious education, including but not limited to: religion and society, the nature and function of religious education, religious education, education, and the humanities, religious education and faith development, lifelong religious education, and religious education and schooling. In this way it hopes to contribute to the development of the teaching of religion and beliefs, and therefore to personal development, social cohesion, and active citizenship.
ICRE Director: Dr Sandra Cullen
RCE Dublin

The United Nations University (UNU) acknowledged the Regional Centre of Expertise in Education for Sustainable Development for the greater Dublin area (RCE Dublin on ESD) in March 2013. RCE Dublin is coordinated by DCU. RCE Dublin has six projects that will be implemented in the greater Dublin area from 2014-2018:
Project 1 is 'Green Teen Transitions', which aims to enable youth transitions towards further education and/ or employment, through the use of a blended online model of learning and an internship programme.
Project 2 centres on a schools' competition within the theme of 'What-if: Disaster Mitigation', making use of social media in a problem-based learning context.
Project 3 creatively examines urban sustainability through the lens of Irish literature, and uses 'World Café' style forums to 'crowd-source' solutions to sustainability issues.
Project 4 uses innovative means, such as foraging competitions, to help map indigenous horticultural practices that support bio-diversity, sustainable consumption and eco-management within the built environment.
Project 5 and Project 6 involve the design, delivery and evaluation of two blended online course within the themes of Ethical Sustainability and the Earth Charter for students within primary, post-primary and higher education.
These projects centre on the promotion of authentic and transformative learning experiences, with action projects that enable change agency towards sustainability within the RCE Dublin region.
RCE Director: Dr Charlotte Holland
SEALBHÚ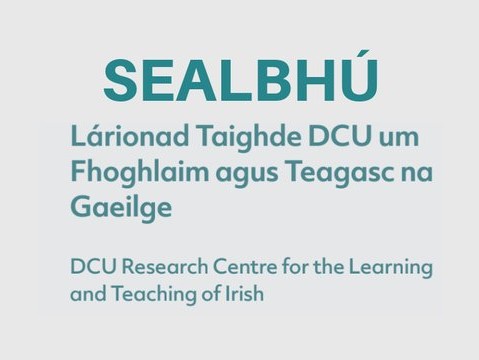 Is lárionad taighde tras-dáimhe é SEALBHÚ. Tá saineolas agus taithí na mblianta ag ár gcuid taighdeoirí ar thionscadail náisiúnta agus idirnáisiúnta a chur i gcrích. D'imir an taighde seo tionchar ar pholasaithe tábhachtacha oideachais agus pleanála teanga sa bhaile agus i gcéin. Tá sé mar phríomhaidhm ag an Lárionad coimriú agus comhordú a dhéanamh ar thaighde ar an nGaeilge i réimsí na Teangeolaíochta Feidhmí agus na Pleanála Teanga in Éirinn agus bheith ag obair go dlúth lenar gcomhghleacaithe i dtíortha eile a bhfuil na saincheisteanna céanna idir lámha acu.
Stiúrthóir SEALBHÚ: An tOllamh Pádraig Ó Duibhir
SEALBHÚ is a cross-faculty research centre. Our researchers have a wealth of expertise and many years of experience completing national and international projects. Their research has had an impact on important education and language planning policies. The Centre has as its main aims to consolidate and co-ordinate Applied Linguistics and Language Planning research in Ireland and to work closely with our partners in other countries who are investigating similar issues.
SEALBHÚ Director: Prof Pádraig Ó Duibhir
Affiliated Research Centres
Centre for Talented Youth, Ireland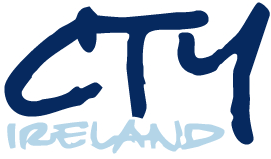 CTY Ireland is a not for profit organisation based at Dublin City University that works with high ability students aged 6 to 17. The Centre provides fast paced courses in a university setting for academically talented students. CTY Ireland have published numerous books, journal articles and research publications in the area of gifted education. With the support of the Institute of Education numerous CTYI staff have obtained doctoral qualifications and conducted and published research in the field.
One of the leading researchers in the area Professor Tracy Cross who is an expert in social and emotional needs of gifted students is an adjunct professor of DCU. Other research topics include early university entrance, gifted disadvantaged students, technology and gifted students and best practice for the high ability student. CTY Ireland is currently coordinating an Erasmus Plus project with other European partners around creating an online programme for teachers of gifted students in regular classrooms.
Director: Dr Colm O'Reilly