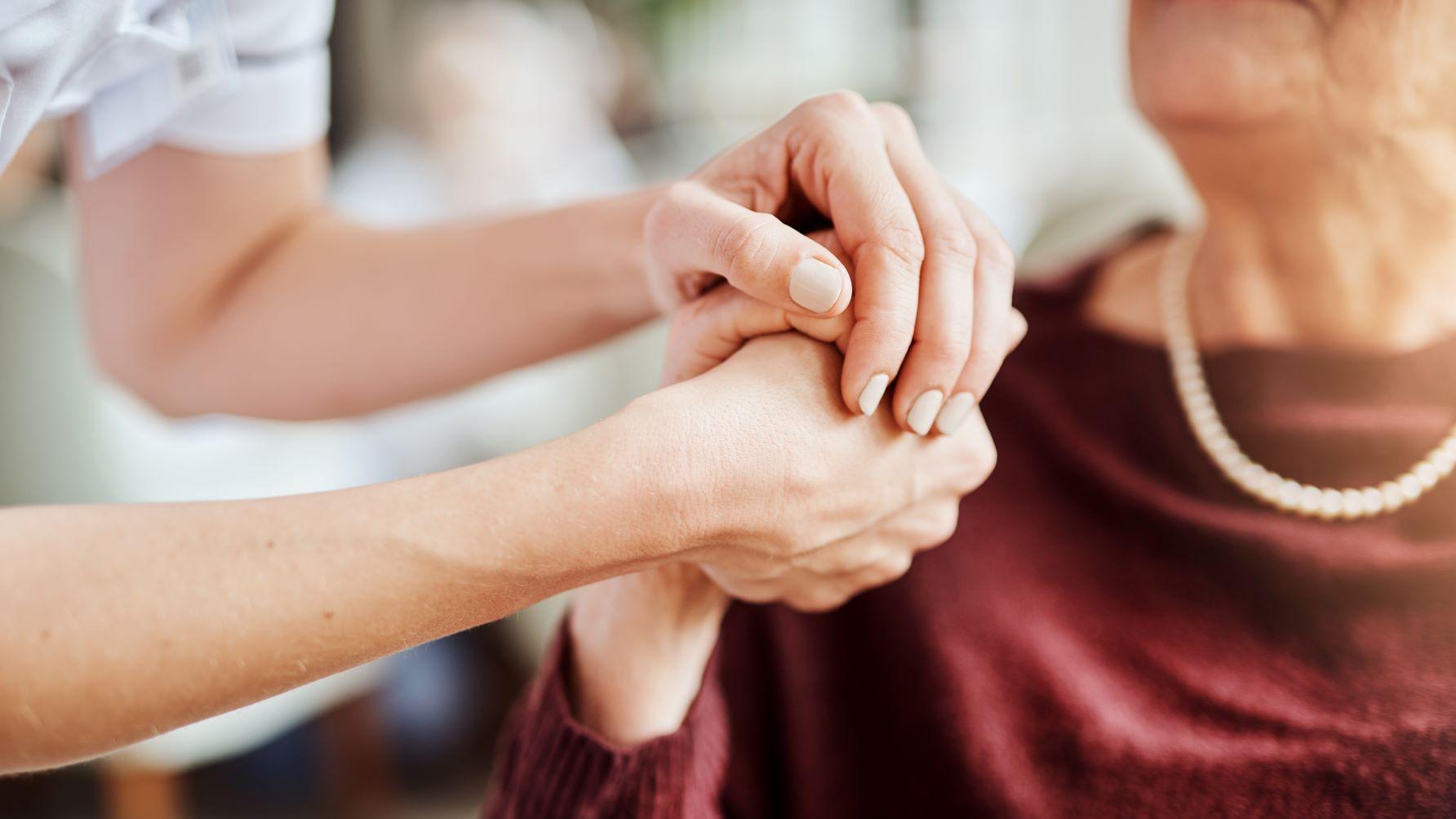 Cancer caregivers asked to take part in national survey on health literacy
DCU psychology researchers are asking for people who have previously or are currently caring for a person with cancer to take part in a national survey aimed at exploring their ability to access, understand, evaluate and apply health information. 
The ENHANCE project, funded by the Irish Cancer Society, aims to create a more detailed picture of cancer caregivers' health literacy - and plans to use this information to develop a training programme for carers to improve their ability to understand and use health information. 
If you are a partner, parent, family member or a close friend who has provided physical and emotional care to a loved one with cancer, you can click here to take the survey.
Speaking about the importance of the project, Dr Simon Dunne from the DCU School of Psychology said:
"Cancer caregivers are a group whose voice has been largely hidden in research, particularly in relation to how they understand and use health information in their role and how using health information relates to the burden of care associated with the caregiving role. If you currently care for someone with cancer (even on an informal or part-time basis), completing this national survey will allow your voice to be heard in relation to these issues and your needs in relation to the caregiving role you perform. It will also help us to know what we can do to support you and others like you in the future in carrying out this important role."
Caregivers play an important role in helping individuals with cancer through their diagnosis, treatment and recovery, often taking on many new responsibilities like being involved in making health decisions and communicating health information, and acting as a link between patients and healthcare professionals. 
As such, their ability to find, understand and use health information is a key skill, ensuring they provide the best quality of care to individuals with a cancer diagnosis. Difficulty in understanding medical language can result in poor communication with healthcare professionals, while improved health literacy can facilitate shared decision-making and enhanced patient engagement. 
A previous international survey found four in ten adults in Ireland had limited health literacy, and struggled to find and assess health information. One in five Irish people are not completely confident that they understand the information given to them by their healthcare professional. 
Chloe Moore, lead researcher and Irish Cancer Society Research Scholar at DCU, said:
"Caregivers are often overlooked in cancer research despite the important role they play and the many new roles and responsibilities they take on when caring for a loved one with cancer. This national survey will help us have a better understanding of caregivers ability to find, understand and use health information which will help us with our bigger goal to design a training programme to improve this ability. This training programme is being designed for cancer caregivers, with cancer caregivers input at every step of the way and this national survey is the very first step. I would really encourage you if you can, to have your voice heard and help us to better support both current caregivers and future caregivers."
The survey will also record what carers would like to see in a training programme designed to improve their ability to access, understand, evaluate and apply health information. You can click here for more information or to take the survey yourself.