Faculty of Science & Health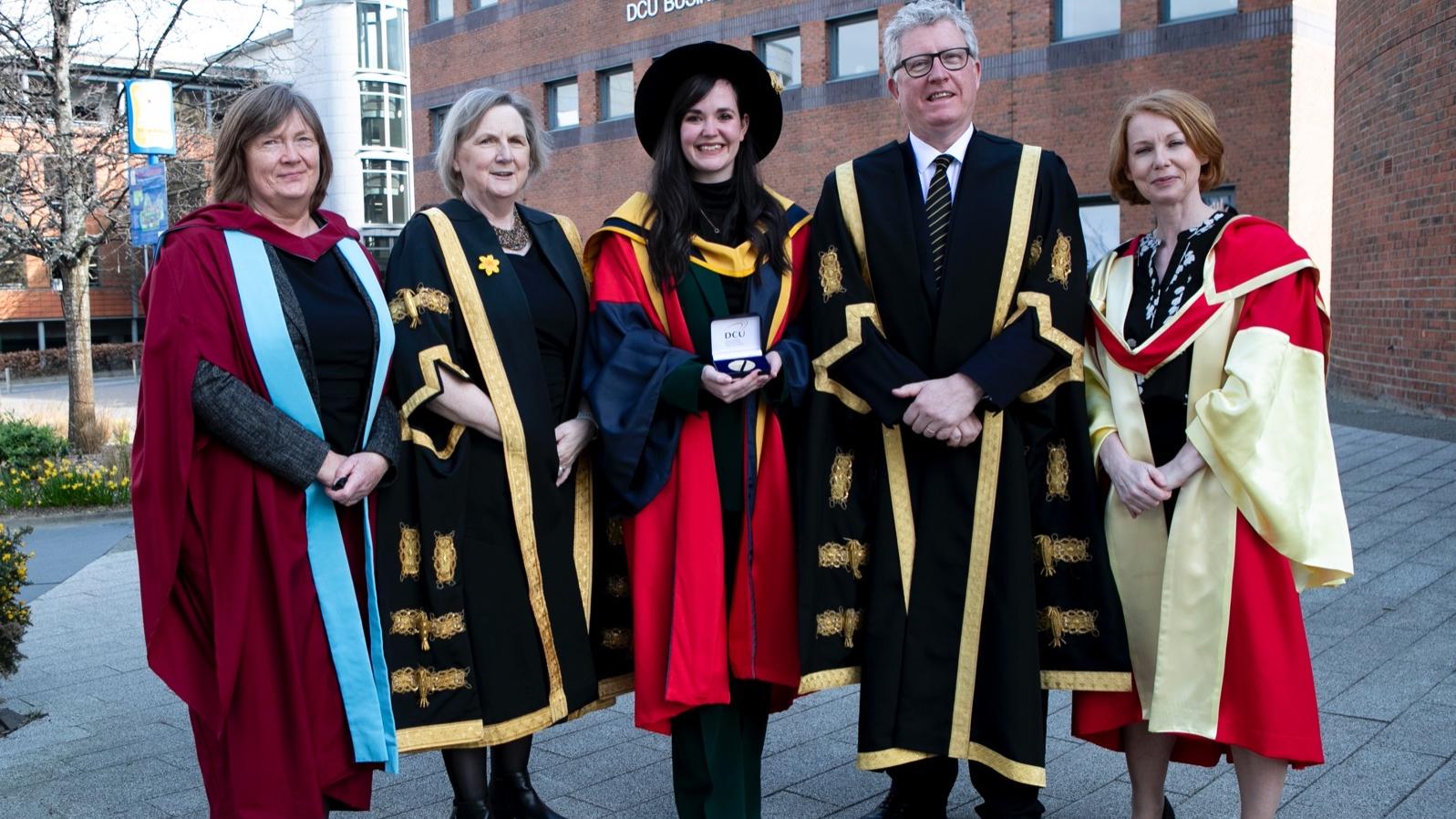 Talented young scientist awarded DCU Chancellor's Medal
Dublin City University's prestigious Chancellor's Medal was awarded to talented scientist Molly Williams in recognition of her extraordinary academic achievements and engagement in student life during her Ph.D studies at DCU's School of Biotechnology. 
The award was presented at a graduation ceremony which took place on DCU's Glasnevin Campus earlier today.
Molly surpassed all expectations in relation to the scientific outputs of her Ph.D resulting in her being awarded an impressive list of prizes and awards. 
She developed a completely novel genetic approach for species detection from water samples that allowed the field to take one very large step toward developing a rapid on-site test for single species biodiversity monitoring. Her first publication is likely to be cited for many years to come as it is the first to apply CRISPR-Cas technology to environmental DNA.
In a citation delivered at the ceremony, Professor Michelle Butler, Executive Dean, DCU Faculty of Science and Health, emphasised the success of her Ph.D work to date:
"Molly is contacted on a continuous basis by researchers from all over the world looking for advice and support on applying this technique to other species. She has received job offers from international researchers and the commercial sector, and new collaborations with international leaders in this field have arisen as a direct result of Molly's work."
Professor Butler also highlighted Molly's success in a number of extra-curricular domains, making her a most worthy recipient of the DCU Chancellor's Medal.
"Molly has been a key member of the Biological Research Society since joining DCU in 2017, acting as a volunteer coordinator for the Aisling Project and Barretstown and as Chairperson from 2019-21 playing a significant role in nine Charity fundraisers.  

She has a natural talent for teaching, and she generously takes undergraduates, interns and TY students under her wing and helps and supports them throughout their projects. She is a course developer and instructor for the Centre for Talented Youth and engages in all School activities including being the postgraduate representative on the School Executive."