Faculty of Science & Health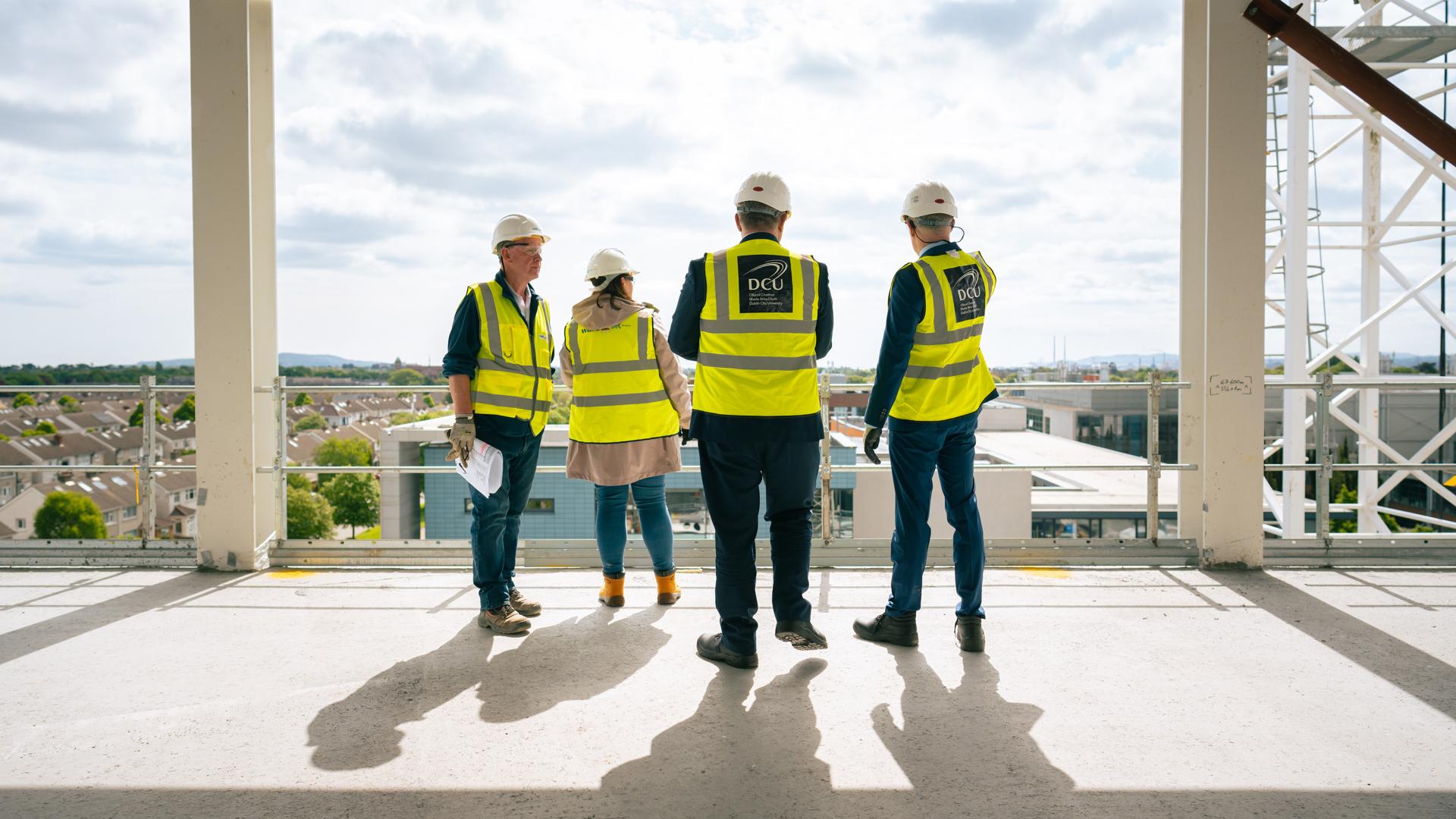 Polaris project reaches the halfway point
That was the key message from Alan Mangan Project Manager, Estates Office, Dublin City University and Prof Daire Keogh, President of DCU, who spoke at an event held today, where all involved were thanked for their efforts, and then afterwards were brought onto a site tour. 
"We are almost halfway through the project," said Alan Mangan, speaking to a gathering of architects, builders, engineers consultants and DCU staff members on Thursday morning. 
"We've seen the structural steel put shape on the building over the last few months, and in the next few weeks the mechanical and electrical installations will come to life."

"There is absolutely no doubt that this will be an award-winning building. That's down to you, not just your hard work but the quality of the work you have put in to date."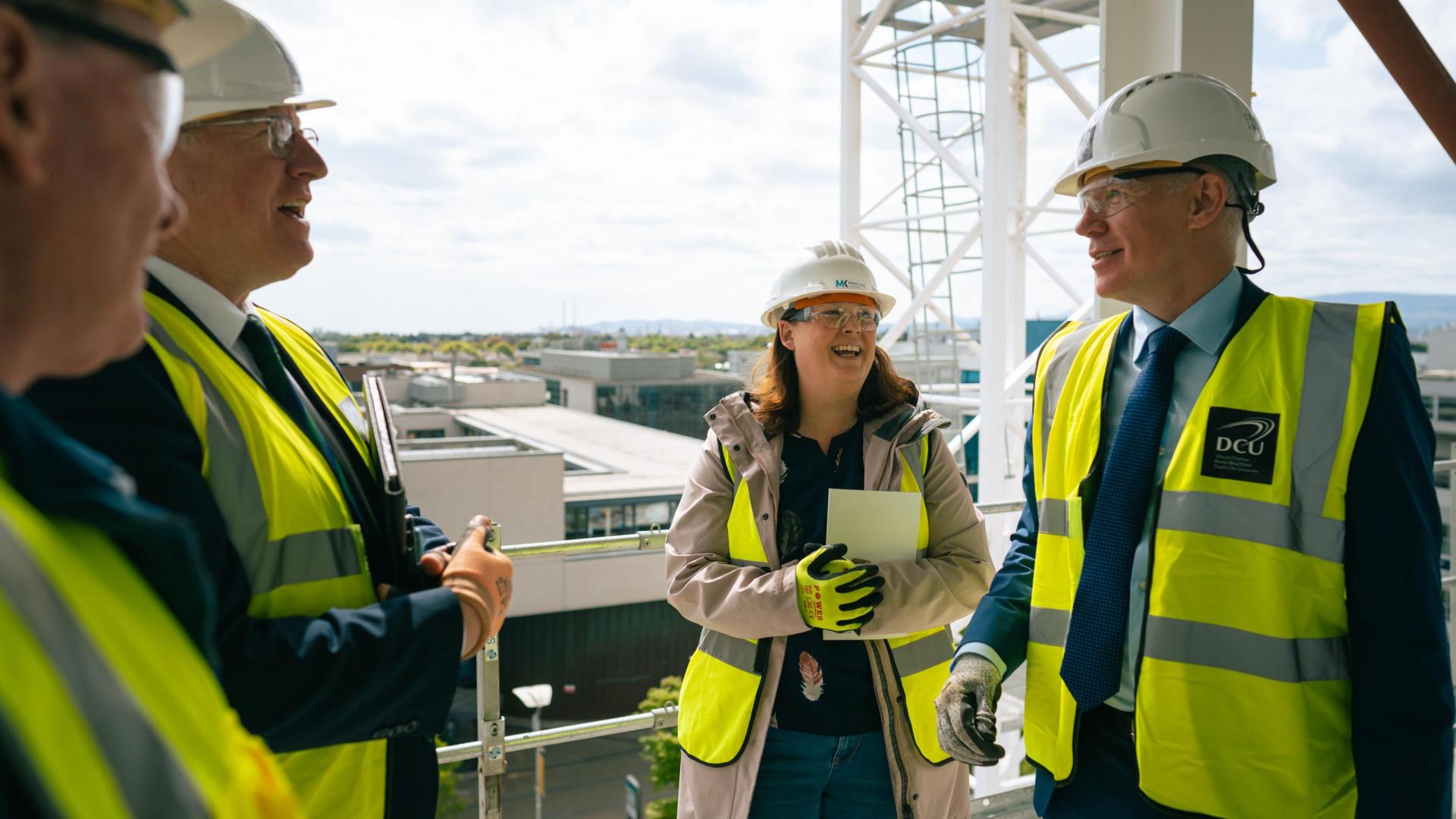 Rooftop
There is a clear view of the city centre from the top of the five-story building, as well as northern and, the southern parts of the city, down to the Sugar Loaf mountain near Bray. 
The plan is to open the building in early 2024, when It will open its doors to DCU's growing student population and provide the best environment to support the student experience. 
The building will provide the Faculty of Science and Health and the Faculty of Engineering and Computing much needed additional staff accommodation and teaching space. 
The building can be a 'sandbox', said DCU President Daire Keogh, where the future of the Science Technology Engineering and Mathematics (STEM) subjects is creatively played out. 
"The name Polaris - the name of the North Star - is a point of reference which will guide our students for the future," the  President said. "We are really excited about getting the keys." 

"On behalf of the university, particularly our students and staff, I'd like to say we have immense gratitude for your work and dedication."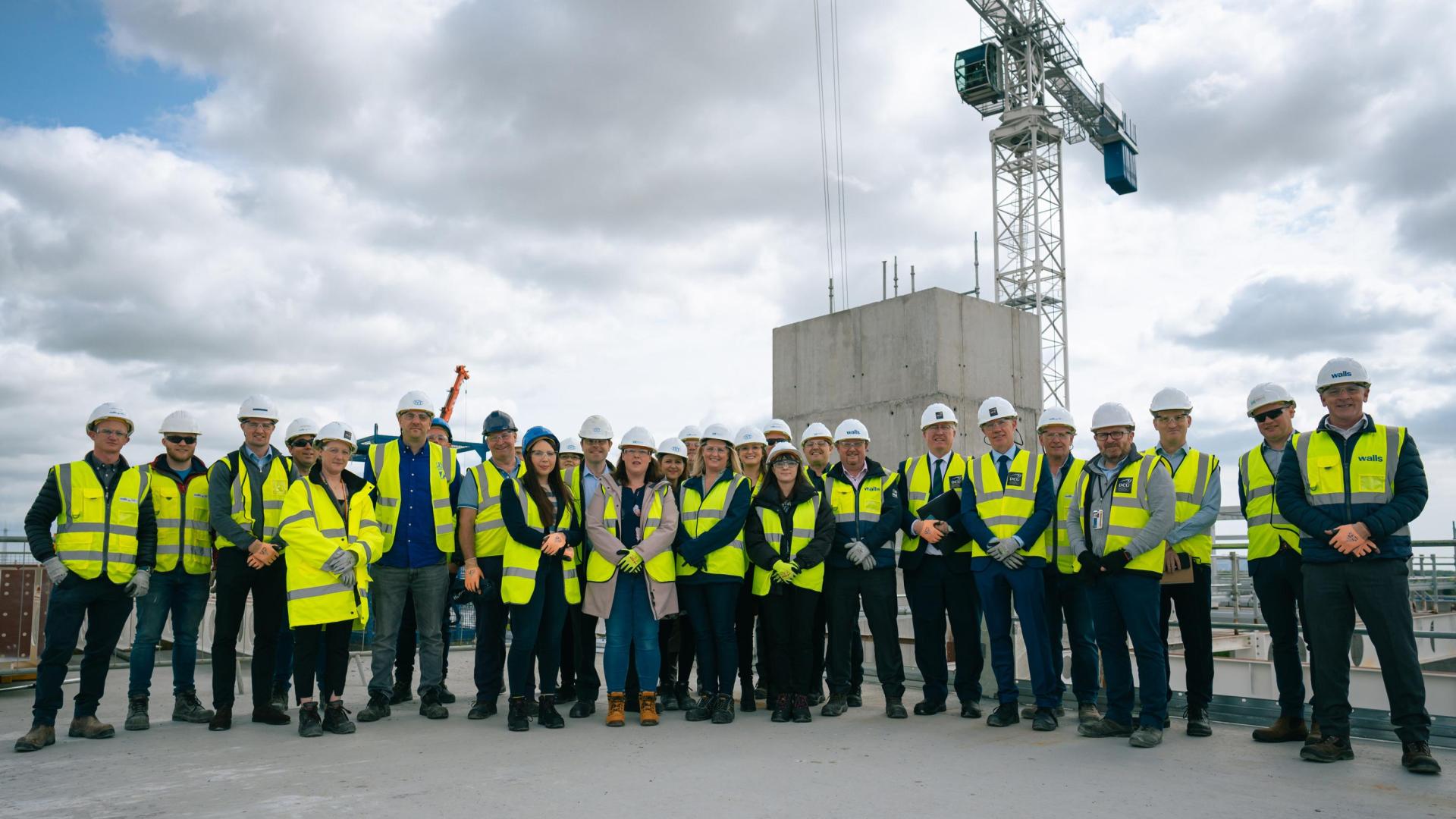 Polaris Facts and Figures 
The building contains over 1,000km of cable, enough to reach over to London, and back. 

3,200m

3  

of concrete will be used in this project, equating to 32,000 wheelbarrows. 

Approximately 720 tonnes of rebar - used to reinforce concrete - will be used in the building which equates to the weight of 100 elephants. 

Over 900 tonnes of structural steel will be used in this project, which is about the same weight as nine blue whales. 

Add all the glass and windows together and it covers 4,200m

2

which takes up an area equivalent to three and a half Olympic sized swimming pools. 

There are over 4,000m of anodised aluminium feature fins that make up the facade, which, if lined up, would stretch from Heuston Station as far as the Three Arena in Dublin. 

To date, there have been 76,0000 man hours invested in the project.