Faculty of Science & Health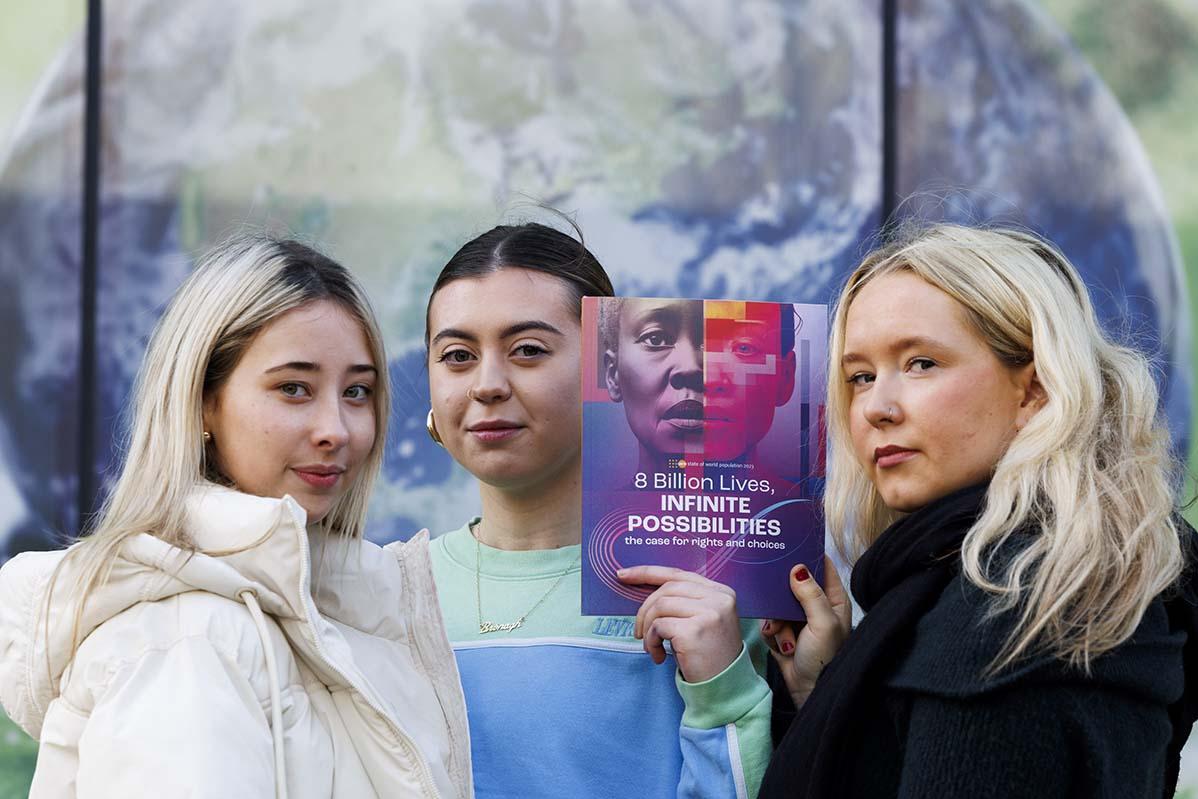 State of World Population Report 2023 launched in DCU's School of Nursing, Psychotherapy and Community Health
The Irish Family Planning Association (IFPA) and the All Party Oireachtas Interest Group on Sexual and Reproductive Health and Rights, in association with the DCU School of Nursing, Psychotherapy and Community Health, this week launched the flagship annual State of World Population report of the United Nations Population Fund (UNFPA).
The 2023 State of World Population report, 8 Billion Lives, Infinite Possibilities: The case for rights and choices emphasises the importance of rights-based approaches to population, in line with the goal of ensuring bodily autonomy, rights and choices for all. 
Students from the Bachelor of Science in Health & Society programme joined the audience for the launch. Professor Anne Matthews of the School of Nursing, Psychotherapy & Community Health at DCU welcomed their involvement:
At DCU, our recently launched strategy 2023-2028: Transformation for an Unscripted Future continues our mission to transform lives and societies, taking full account of the uncertainty and complex change facing the world and the need for global engagement and impact of our students and staff to meet societal challenges. The students on the Bachelor of Science in Health & Society programme joining the launch today are encouraged to ask the right questions, look more deeply at complex problems, to seek to understand the 'causes of the causes' of societal and health problems, and to address them locally and globally. Asking the right questions very much aligns with the ethos State of World Population Report 2023, with a focus on rights-based and people centred approaches.   
Minister of State for International Development and Diaspora Seán Fleming also addressed the TDs, Senators, students, academics and NGO representatives in the audience at the launch of the report:
I have recently returned from a visit to Uganda and Ethiopia, where I was struck by the multiple factors that leave young girls at risk of early pregnancy. This often forces them out of education and significantly limits their potential. We have recently strengthened Ireland's partnership with UNFPA in line with our renewed focus on sexual and reproductive health and rights in our work around the world. This year, Ireland has joined the UNFPA's supplies partnership programme, which helps to make contraceptives and life-saving maternal health medicines available for women in low-income countries. The programme will help to reduce the number of unintended pregnancies for women and adolescent girls. This will contribute to better health, education and economic outcomes for women and their families.
To view the report in full please visit the UNFPA's website.