Faculty of Science & Health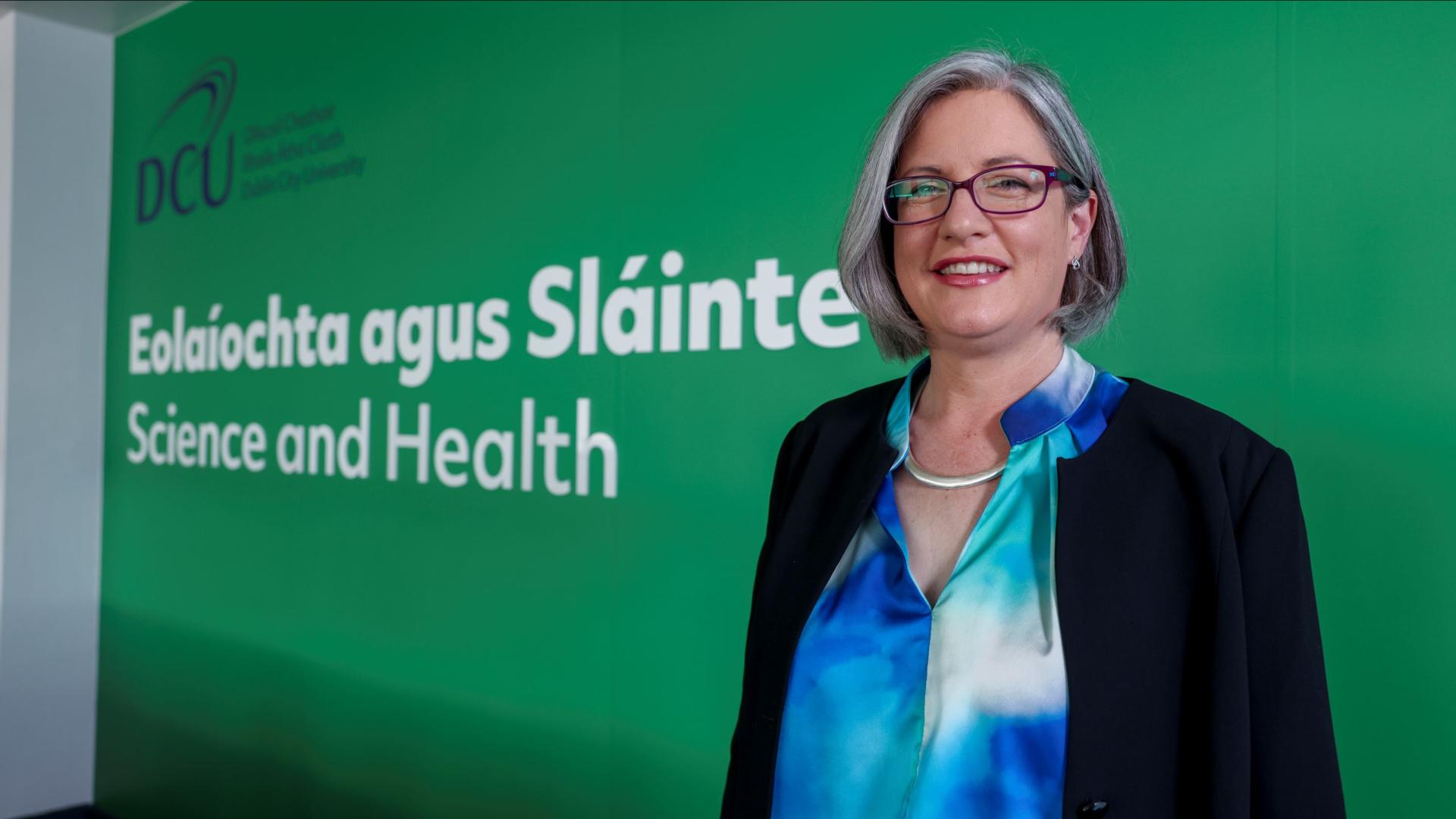 Prof Blánaid White appointed as incoming Executive Dean of the Faculty of Science and Health
Blánaid is currently Dean of Strategic Learning Innovation, where she leads and coordinates the development and rollout of DCU Futures, a €19.9 million project funded by the Human Capital Initiative, and the largest curriculum innovation project in DCU's history.
Prior to this, she held the roles of Associate Dean for Teaching and Learning in the Faculty of Science and Health and was Head of School of Chemical Sciences.
Blánaid's wealth of experience within DCU is further supplemented by the fact that attended the university as an undergraduate, where she completed a BSc in Chemistry with German, followed by a PhD in analytical chemistry, in collaboration with the University of Connecticut. She later returned to DCU to work, having completed post-doctoral research in the University of Kansas.
In terms of research, Blánaid has a consistent track record of peer-reviewed competitively-won national and international funding as principal investigator in the National Centre for Sensor Research and the DCU Water Institute, and has coordinated Irish and EU research projects.
Her research expertise includes the analysis of contaminants of emerging concern (CECs), including pesticides, in soil and water, the development of passive sampling technologies for analysis of soils and sediments, and evaluation of honey in terms of potential health benefits and as a proxy for landscape level environmental analysis.
As Executive Dean, Blánaid plans to bring a values-based leadership strategy to the Faculty of Science and Health. Aligned with the new DCU strategic plan, the values at the core of her leadership strategy are that the faculty will be ambitious in its teaching and research goals, that it will be open and transparent in its operations and decision-making processes, that it will foster inclusivity in an authentic way, and that a culture of meaningful collegiality and collaboration will be developed across the faculty. 
At the heart of the operations and strategic direction of the Faculty will be a continuous consideration of what is important for staff and students, so that people will be at the centre of all decisions.