Faculty of Science & Health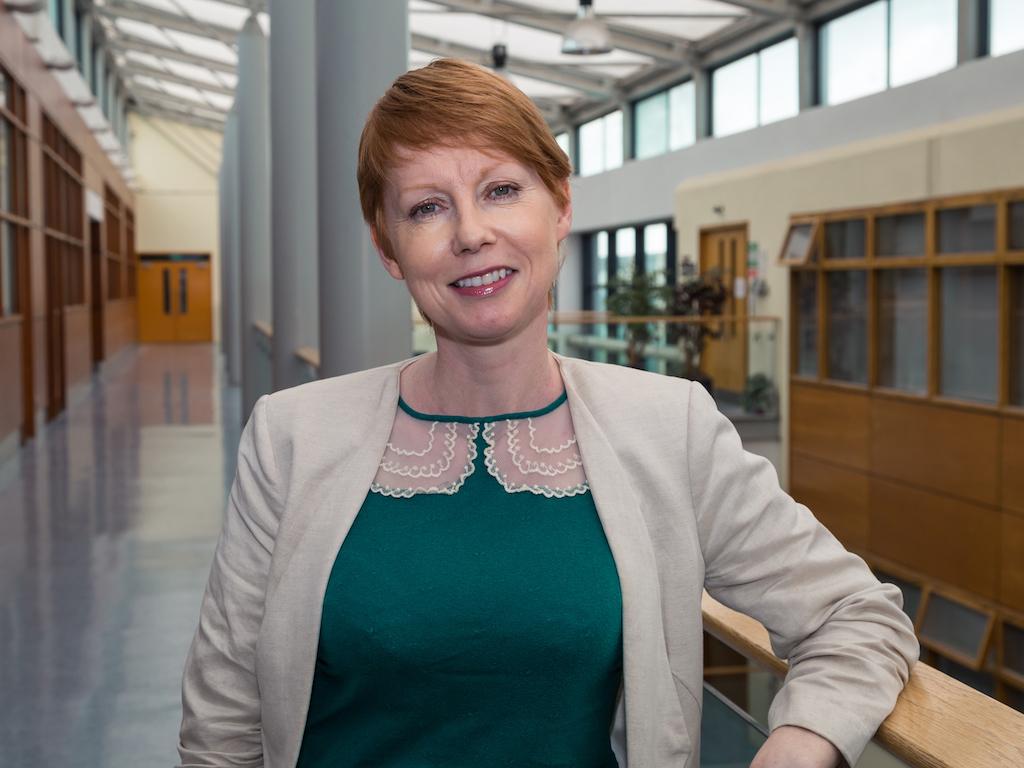 Professor Anne Parle-McDermott appointed Director of Life Science Institute
"While we have been doing excellent research in Life Sciences in DCU since its foundation, our life science research activities have become disjointed in recent years," said Prof Parle.

"There has been a 'new wave' of talented researchers joining DCU in the last five to six years, and now is the time to bring them together under the umbrella of the LSI."
Elaborating further "with the support of University funding, the Research Infrastructure Manager Robbie Sinnott and his team have begun the process of upgrading our Life Science Facility over the past few months with a focus initially on mammalian cell culture.
The upgrades will be ongoing with continuous consultation with the researchers on the ground," said Prof Parle.
The LSI will foster high class research through the establishment of a creative research environment, that brings life science researchers together on a regular basis to allow the 'magic' to flourish.
"Our undergraduates will continue to be taught by experts in their field but will get more exposure to research excellence, facilities and training.  Postgraduates and Postdoctoral researchers will benefit enormously from a re-grouped environment with ease-of-access to supported facilities,  technologies and each other."
The Life Science Institute will be the single contact point for life science research to foster multi-disciplinary projects across the campus, with our strategic partners and beyond, said Prof Parle. 
"As Director I would like to provide researchers with what they need to be successful. I would also like to create a shop window for DCU Life Science Research to send the external message that we are open for business.
LSI will focus on national and global challenges within health, food security and the environment with niche areas of excellence already forming and evolving, said Prof Parle. 
"Our thematic areas will be broad enough to allow all of our life science researchers to find a home with niche areas of excellence forming naturally within and across themes."

"These niche areas of excellence can be project based to address a specific research question/challenge or a grouping of researchers within the same field such as cancer or biotherapeutics. They will be dynamic so that they can expand and contract in response to the prevailing funding environment."

"In addition to access to core technologies and facilities and a conducive environment that underpins life science research, individual researchers will have access to a network of expertise, mentorship, experience, collaborators and technical know-how to ensure their programme of research is successful and receives the recognition it deserves."