Faculty of Science & Health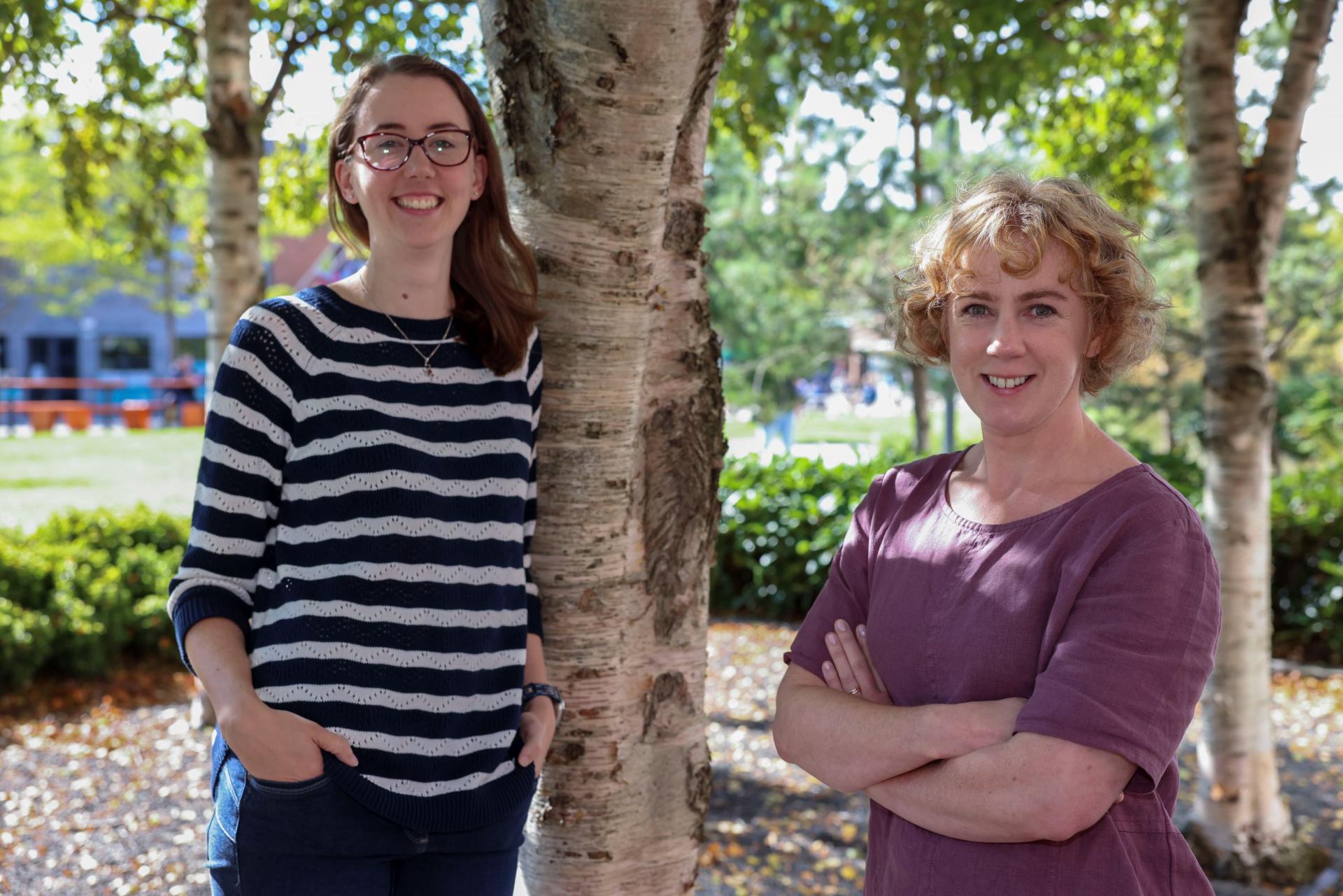 Turning old clothes into household insulation
The idea for this SFI challenge project first came to Dr Susan Kelleher, School of Chemical Sciences, when she was teaching polymer chemistry to 3rd year students in Autumn 2022.
Dr Kelleher wondered whether old clothes could be converted into household insulation, given that she understood that polymers in textiles weren't fundamentally all that different from those used in insulation and also having just insulated her own home.
This concept forms the basis of the project Dr Kelleher is doing in collaboration with Dr Jennifer Gaughran, School of Physical Sciences, and Dr Ruairi Brannigan, School of Chemical Sciences, who together will support the synthesis and testing of the insulation to make sure it is up to the required industry standards.
The societal impact champion for the project is Claire Downey, based at the Rediscovery Centre in Ballymun, who has experience in the field of textile recycling.
The project will involve taking end of life textiles, which have been used and discarded and would normally be incinerated or put into landfill here or overseas.
This is a very big environmental issue, especially in the developing world where many of the post-consumer textiles end up in landfills.
The vast majority of second-hand clothing in Ireland is processed through the charity shops and, if not sold, gets sent overseas.
Claire Downey has been involved in writing the white paper for how we deal with textiles in Ireland and is familiar with upcoming EU legislation which will require us to develop ways to manage our textiles, whether that is kerbside collection or some kind of community pilot schemes.
The important point, said Dr Kelleher, is that the EU will require us to get rid of our textiles in a way that isn't just down to the individual. The need is big, because 40 to 50 percent of all waste is polymer waste.
The first step we will carry out will be depolymerization, said Dr Kelleher. A polymer is a long chain of useful atoms connected together and the first step, she said, will be to break the chains and see if we can extract the atoms.
The second step is to take these atoms and use them to make a different kind of polymer chain; one that can be used as an insulation material.
"We want to see whether we can use these atoms to make the kind of foam that is used to make hard external insulation foam, which we use on buildings in Ireland today," said Dr Kelleher.

"The insulation material will be benchmarked against other materials in the industry, and we'll be asking the industry players what they would need to have as starting materials for their foam products."
"We will test the material and the last part of our project is around informing students about fast fashion. Do they know what they are wearing? That it is made of oil? That it can end up in landfill after use?

"The link to this part of the project will be with the Rediscovery Centre in Ballymun, and with them we want to work with students to get them to better understand what they are wearing and the consequences of that."