Spotlight
Welcome to the Faculty of Science and Health. A place to learn, problem solve, experiment and explore. An inclusive environment that serves to innovate and inspire. Discover more about our cutting-edge research, explorations in science and health, and thirst for knowledge on our Faculty pages.
Research
The Faculty of Science and Health is home to a rich and diverse range of research disciplines across the life sciences and social sciences. We pride ourselves on being at the forefront of cutting- edge research and we have an exemplary track record in driving multi-disciplinary research in order to address significant societal challenges in the area of Science and Health. Our research takes us on a journey of exploration across myriad stages of natural, human and health sciences.
We are involved in projects that seek to make a global difference and have a direct impact on discovery, learning and improving our society, environment and economy. Whether it's an interest in translational cancer genomic research, health systems, high energy astrophysics – yes, we're talking gamma ray bursts and black holes – or the development of biotherapeutics for chronic pain, we are bursting with innovation and bright ideas. Our research has an important focus on the development of Future Emerging Technologies to underpin the application of our research to these challenges. These areas include sensors, photonics, Imaging and nanotechnology.
A significant objective in our research is its translation into innovative solutions to real world problems and to this end, we work closely with all stakeholders, including industry, the public, patients groups and the health service. We have a broad and diverse portfolio of research funding from both national and international funding agencies as well as significant industry funding for our more commercially focused research.We have already achieved so much through key strategic industry, clinical and academic partnerships in areas that range from health, industrial, and environmental technologies, to professional healthcare, therapeutic innovation and human performance.
My own role as Associate Dean for Research has been hugely fulfilling with no two days the same as my colleagues, our students, and I, navigate the world of science with a focus on finding out as much as we can about our world – for the betterment of everyone.
I invite you to browse our research pages, find out about our ongoing projects, our incredible cutting-edge breakthroughs and our continued devotion to determine new ways of thinking, doing and improving how we live on a global scale.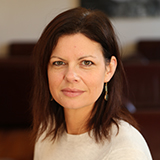 Professor Christine Loscher, Associate Dean of Research
---
Teaching and Learning
Our teaching staff, academics, and students alike display an unwavering devotion to learning across our seven schools: the School of Biotechnology, the School of Chemical Sciences, the School of Health and Human Performance, the School of Mathematical Sciences, the School of Physical Sciences, the School of Psychology and the School of Nursing, Psychotherapy and Community Health. Each one of our schools is characterised by a deep commitment to quality and innovation in teaching and learning.
So, whether it's a solo run as a researcher in a lab, or a team effort to discover more about intellectual disabilities, we will impart the knowledge and skills you need to guide you through your journey of discovery and learning. Many of our Teaching and Learning objectives are outlined in the DCU strategic plan, Transforming Lives and Societies. Our principal aim is to instil in all those who choose our Faculty a sense of confidence in how they learn and understand. Our methods range from incorporating emerging techniques like enquiry- and problem-based learning, to flipped classrooms where blended learning allows everyone to progress to the best of their abilities. We understand that learning is different for everyone and that is why we offer such a broad scope of approaches to assessment including take-home tests, group projects and presentation work.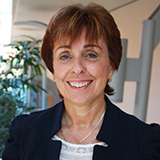 Dr Catherine McGonagle, Associate Dean of Teaching and Learning
---
Undergraduate Courses
Here in the Faculty of Science and Health, we promote an environment of learning and lively discussion. Our Undergraduate Programme Portfolio thrives on variety, presenting a tantalising medley of opportunity – and we're proud of the platform of education we can offer to those embarking on a taught degree.
Naturally, we have myriad science options on our syllabus from Genetics and Cell Biology to Physics with Astronomy. Or park the white coat and laboratory goggles for just a moment to peruse our courses in Actuarial and Financial Mathematics.
For interests that go beyond the science of Biology, Physics and Chemistry, there are countless possibilities in the fields of Nursing, Psychotherapy, Health, Education and Human Performance.
Want to find out more? Visit our Undergraduate course listings and find your perfect fit.
Taught Postgraduate Courses
Furthering an education is undoubtedly fuelled by an appetite for curiosity – a fervour we can appreciate and honour.
Our Postgraduate Programme Portfolio is a playground for the analytical and the interested.
Continuing your educational journey with the Faculty of Science and Health will allow you to commence a journey of further study, either taught or research-based - delveing deeper into the world of Science, Mathematics, Psychology, Astronomy or Healthcare.
Want to find out more? Visit our Postgraduate course listings where you will find greater detail on all our taugth offerings, including part time and full-time studying options.
International Affairs
For students abroad with an interest in science and health, choosing the right university can be a daunting experience.
While Ireland has an excellent reputation for top-class universities offering courses across all science and health spectrums, the Faculty of Science and Health in DCU offers something more: the course and valued learning you desire, and a home from home.
Located in the north of Dublin's City Centre, the DCU campus is ideally situated and just the right size to help you find your feet in Ireland's capital city without feeling overwhelmed.
Furthermore, we are internationally recognised as a top young university with a range of courses across all disciplines. Our Faculty has been at the forefront of key scientific research projects and our academics number among the world's leading experts in their fields.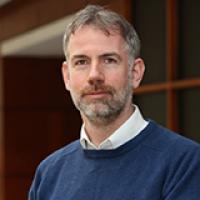 Dr Brien Nolan, Associate Dean of International Affairs
---