Faculty of Science & Health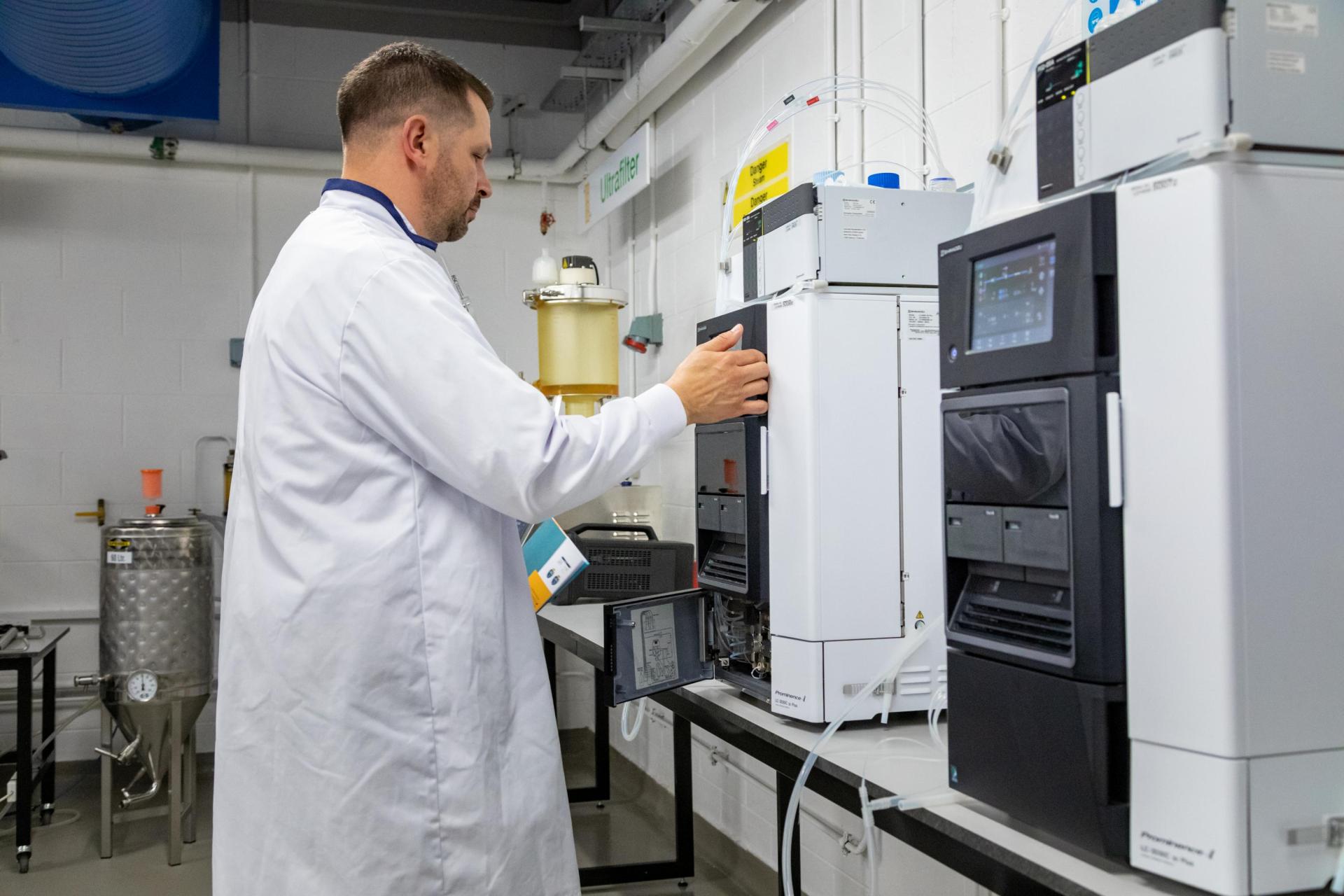 Bioprocessing
Why is it exciting?
Bioprocessing is at the heart of the biopharmaceutical and related  industries. The BSc in Bioprocessing is an interactive and dynamic programme that will develop your knowledge and appreciation of the conceptual and factual bases for bioprocess design and operation. It also develops your understanding of bioprocessing, particularly the structures, roles and experimental methods associated with biological products, their analysis, production methods and technology for monitoring and control of bioprocesses. As a budding bioprocess engineer, you'll focus on how the fundamental biochemistry underlying biological systems works with innovations in genetics, immunology, bioinformatics and process analytical technologies (PAT). To appreciate how solutions translate to commercial industrial scale, you'll also need a good understanding of the core physical and chemical engineering principles pertaining to living cells. You will also learn how to apply all this knowledge to enhance industrial production of biological products.
What will I study?
At the start of the BSc in Bioprocessing (accreditation near complete), you'll be introduced to the basic sciences, mathematics and computing. As you progress, you'll discover more comprehensive areas of biotechnology, ranging from genetics and process engineering to immunology, gene cloning, brewing and microbial processes generally.
In third year, specialist areas are introduced and you will have the opportunity to work in industry as part of our industrial training programme.
In fourth year there is a strong emphasis on choice, with students selecting from a wide range of subjects. You'll also undertake both a design project and a significant research project in your final year.
Applicants to this course must apply via DC180 Biological Sciences General Entry where In your 1st year, you will develop your scientific skills and get a strong grounding in biochemistry, genetics, cell biology and microbiology. 
Upon successful completion of year one the degree choices are:
For more information about our new BSc in Bioprocessing contact Greg Foley