Educational Disadvantage Centre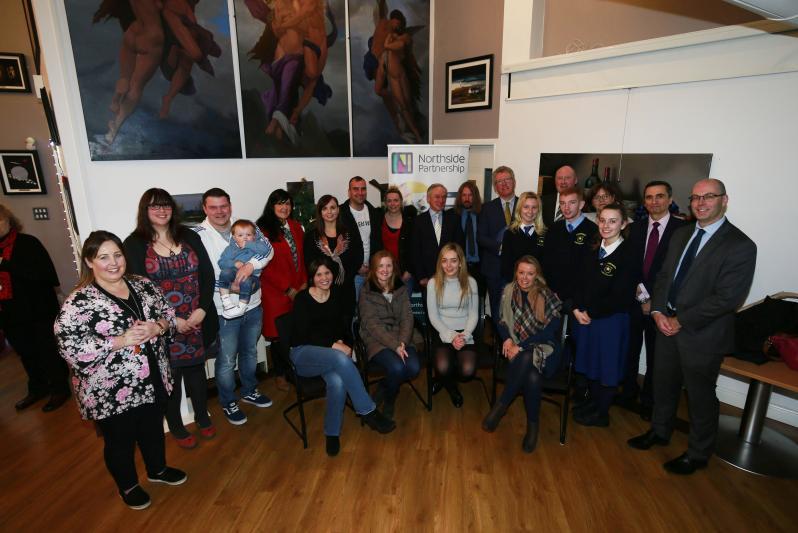 Community Lifelong Learning HUBS
Dublin City University's Educational Disadvantage Centre, together with Northside Area Partnership, has launched two HEA funded lifelong community learning hubs, in Darndale and in Kilbarrack, with the aim of promoting access to the teaching profession and to ultimately increase the number of student applications from the Darndale community to primary and post primary education at DCU's Institute of Education. The Darndale Hub is situated in Sphere 17 and the Kilbarrack Hub is in Kish House and Ardscoil La Salle.
The centres include informal and formal education sessions (including taster courses), with a focus also on mentoring and informational meetings about teaching as a career, access to the teaching profession, as well as supports for the Irish language. These sessions and supports provide key information to potential applicants from the local area; upskill both young people and adults to enable them to apply and in due course promote a culture of confidence about pursuing teaching as a career.  Outreach sessions will seek to engage a wide variety of people from the local area, including special needs assistants (SNAs), childcare workers, parents and members of the Travelling community who may wish to become teachers. Second level students in local DEIS schools who may seek additional academic supports to access teaching will also be encouraged to engage with the hub.
The decision to locate these centres in Darndale and Kilbarrack follows the National Access Plan 2015-2019 which recognises Dublin 17 as having the lowest progression rates to third level education in the country.
Darndale Kilbarrack Coolock Education Taskforce is made up of principals and  HSCL teachers from local schools, School Completion Programme, members of local organisations and NGOs, DCU and the Northside Partnership. These include:
Our Lady Immaculate Junior and Senior Schools, Darndale ; Scoil Eoin; St Benedict's and St Mary's; Coláiste Dhulaigh; Ard Scoil De La Salle; St Francis NS; St Joseph's Bonnybrook; SCP; Kilbarrack Coast Community Programme and SVP
 The Hub Coordinator is Elaine Davis. Her contact details are elaine.davis@nspartnership.ie
Dr Paul Downes, Director of the DCU Educational Disadvantage Centre, said:
"The National Access Plan recognises the vital importance of increasing access to third level and to the teaching profession in the Darndale area - the area of Dublin with least access to university education. Proactive outreach through this DCU and Northside Area Partnership Community Lifelong Learning Hub is a start towards breaking down the multiple barriers to accessing higher education in the Darndale area.

We need more flexibility, imagination and investment from DCU, the Department of Education and Skills, and the HEA, together with other educational stakeholders to open doors to higher education and the teaching profession. This glaring injustice in Irish society must be firmly addressed. Today's opening in one small step in that direction. We aim to mentor a new generation of teachers for and from the area. We urgently need teachers from the Darndale area to give voices to their local communities in the education system."

The initiative is a collaboration between the Educational Disadvantage Centre, DCU, and Northside Area Partnership, in conjunction with the newly established Darndale-Kilbarrack-Coolock Education Taskforce Group.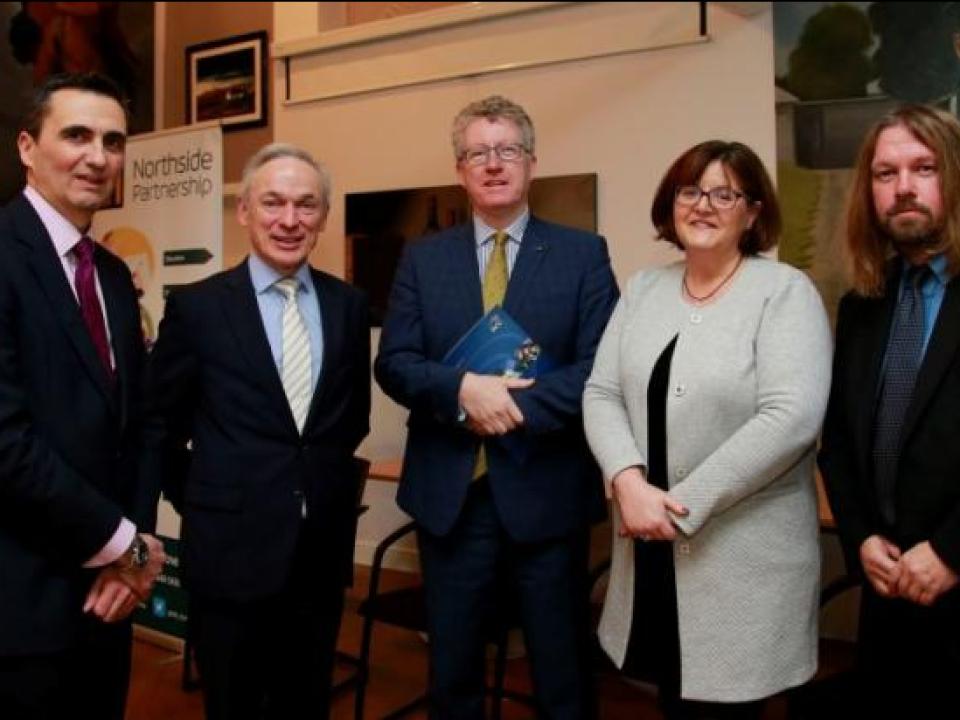 Speaking at the launch, Minister Bruton, commented:
"Tackling educational disadvantage and ensuring all children have the opportunity to fulfil their full potential is a key priority of mine during my time as Minister. That is why I am delighted to see the launch of the Darndale learning hub, which will make an invaluable contribution to the local community.

"This is one of a range of new initiatives that are being funded by my Department to help support more people from communities, like Darndale, to become teachers. This is such a positive and pioneering development: these new teachers will be role models for their community and will inspire others to follow in their path."