Educational Disadvantage Centre
INTO DEIS Conference December 5th 2015
Over 300 participants attended the Joint Conference of the INTO and the Educational Disadvantage Centre, St. Patrick's College, REVIEW OF DEIS: Poverty and Social Inclusion in Education in the College on Saturday December 5th. The Conference was opened by: Aodhán Ó Ríordáin, Minister of State, Department of Justice and Equality and Arts, Heritage and the Gaeltacht; the College President, Professor Dáire Keogh and Sheila Nunan, INTO General Secretary.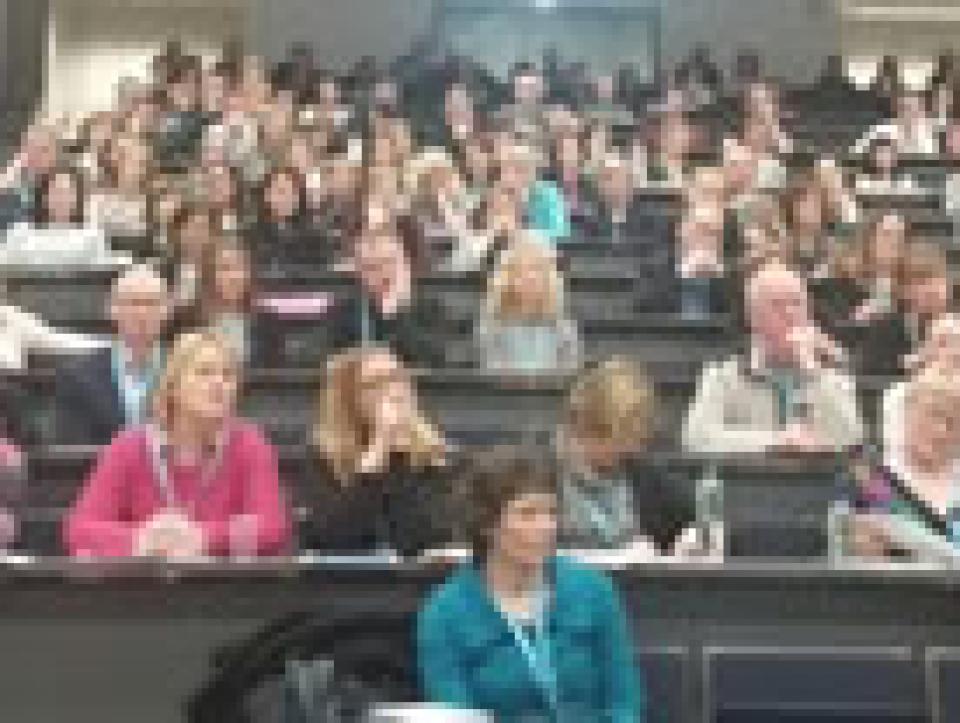 Keynote speakers were Dr. Carol Coulter and Pat Courtney, Principal of St. Vincent's Boys NS, Dublin 1, who received a standing ovation from an enthusiastic audience.
Key recommendations and questions from discussion groups and workshops at the national conference were put to a panel of experts and senior civil servants, chaired by Dr. Paul Downes, Director of the Educational Disadvantage Centre.
The panel included: Bernie Mc Nally, Assistant Secretary General, Department of Children and Youth Affairs; Caitriona O'Brien, Principal Officer, Social Inclusion, Department of Education and Skills; Eibhlin Byrne, Director of Educational Welfare Services, TUSLA, the Child and Family Agency; Dr. Deirbhile Nic Craith, Director of Education & Research with the INTO; Anne Colgan, Centre for Effective Services and Pat Courtney
Key issues which emerged for discussion throughout included: gaps in mental health services and in emotional and behavioural supports at primary level; the need for multidisciplinary teams in and around schools, including for family support; the need for a national hunger prevention strategy in schools, and more focused supports for Travellers and ethnic minorities.
Paul Downes and Emma Dineen, INTO President, closed the conference.
Please click here to access the INTO/EDC webcast of:
Plenary Session Panel:
Bernie Mc Nally, Assistant Secretary General, Department of Children and Youth Affairs;
Caitriona O'Brien, Principal Officer, Social Inclusion, Department of Education and Skills;
Eibhlin Byrne, Director of Educational Welfare Services, TUSLA;
Dr. Deirbhile Nic Craith, Director of Education & Research, INTO;
Anne Colgan, Centre for Effective Services;
Pat Courtney, Principal St Vincent's Boys' JNS