Educational Disadvantage Centre
PhDs and Masters by Research
Completed Theses
The Educational Disadvantage Centre has supported, and continues to support, postgraduate students pursing Research Masters and PhDs.
Listed below are PhD students, and both Masters by research, and PhD theses, completed through the EDC
PhD Students - completed
Dr Anne-Marie Byrne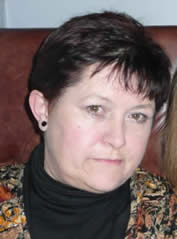 Dr Anne Marie Byrne is a graduate of St. Patrick's College where she gained an Honours BA in English and Religious Studies in 2001. Before her return to full-time PhD research, she was tutor in the English Department of St. Patrick's College for several years. As part of her MPhil thesis (Trinity College, Dublin, 2002) which looked at the use of drama in prisons, Anne Marie completed a research project over three months in 2002 in Mountjoy Prison where she became aware of the low educational achievements and low self-esteem of many of the prisoners, prompting her to question the provision and experience of education for juveniles who, as a result of multiple factors, had involvement in criminal activity. She conducted her research as part of her Doctoral thesis into the education for juvenile offenders, examining the process and experience in an Irish Detention School. Anne Marie received a scholarship from the IRCHSS ( Irish Research Council for Humanities and Social Sciences) to carry out this research. Anne Marie is also the Student Advisor within the college.
Dr Jane Carrigan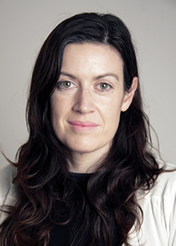 Dr Jane Carrigan is a PhD Research Fellow with the Educational Disadvantage Centre (EDC) in St. Patrick's College, Drumcondra. She has worked on the European wide project, Lifelong Learning and the Contribution of the Education System/ LLL 2010 and is the Irish National Coordinator of Sub-Project 3 which surveyed 1,000 adults in education in Ireland. Her research interests include educational disadvantage, health inequalities, penal reform and the effect of state policies on the lives of individuals. Her doctorate concentrates on the impact of education on the lives of students who are currently imprisoned in Ireland and are attending classes within the prison. Jane is a graduate of Trinity College Dublin (BA, MSc in Applied Social Research) and Dublin City University (MA in Communications & Cultural Studies). Her thesis was entitled Ex-prisoners' perspectives on drugs in Irish prisons: exploring their experiences of imprisonment, supply control and harm reduction methods. Jane graduated with a PhD from St Patrick's College in November 2013
This PhD accessed adult male prisoner learners' experiences of prison education in a 21st century Irish prison setting and analysed, using Erving Goffman's concept of a total institution, the role prison education played both within individual lives and within the total institution of the prison.
A life history methodological approach was adopted for this work and the life histories of eighteen adult male prisoners, who were attending prison school within three Irish prisons, were collated. In addressing the fundamental research question as to how prisoner learners experience prison education, two related sub-questions emerged and are addressed in this doctoral work. These pertain firstly to the institution of the prison itself, how it operates and its impact on prison education participation and secondly to prisoners' previous educational and life experiences.
Data generated from the life history interviews revealed prisoner learners to be knowledgeable agents who were able to discuss, reflect and critique their previous educational and life experiences as well as offer their perspectives of both prison education and their decision to engage or re-engage with education within the context of imprisonment. Eighteen recommendations are made in the conclusion of this research and these recommendations have implications for both penal and educational policy and practice.
Dr Sylwia Kazmierczak-Murray
Dr Sylwia Kazmierczak-Murray is a Doctoral Research Associate with the Educational Disadvantage Centre (PhD, DCU). She is a CORU registered Speech and Language Therapist (MIASLT) and an Implementation Specialist (PG Cert in Implementation Science, TCD). Sylwia has worked towards improving outcomes for children and families in Ireland for over 10 years, at research, practice, management and implementation levels, including as a speech and language therapist in the Child and Adolescent Mental Health Service and a full-time researcher in the Educational Disadvantage Centre. She currently leads strategy and implementation in Cabra School Completion Programme, school based prevention and early intervention service aimed at reducing early school leaving (Educational Welfare Services, Tusla). She is a member of the Prevention, Partnership and Family Support Steering Committee for Dublin North West (a subgroup of Children and Young People's Services Committee). Sylwia is a visiting lecturer in the Educational Disadvantage Centre (Poverty and Social Inclusion module) and has supervised a number of M.Ed. theses since 2009, mainly focused on the effectiveness of school based interventions, developing parental engagement and language and literacy competencies in the context of educational exclusion. She has published articles for teachers, speech and language therapists and youth programme managers with policy recommendations for the development of collaborative practice. She is a member of the Irish Association of Speech and Language Therapists (mental health and multilingualism subgroups) and a member of the European Implementation Scientists' Collective. Sylwia is particularly interested in multi- and trans-disciplinary work across human services and translation of theory into practice in dynamic systems (key domain of newly emerging discipline of implementation science).
Dr Toni Owens
Dr Toni Owens graduated with a BA in Humanities from St Patrick's College, Drumcondra in 1994 and completed an MA in Communication and Cultural Studies at Dublin City University in 1999. In 2001, she became a Government of Ireland Scholar when the Irish Research Council for the Humanities and Social Sciences awarded her a three-year scholarship to conduct her PhD through the Educational Disadvantage Centre at St Patrick's College. Her thesis is entitled An Exploration of the Links between Male Identity and the Development of the Field of Men's Community Education in Ireland and was completed in 2004; she was awarded her doctorate in 2005. In 2007, Toni contributed a chapter, Community education: A view from the margins, in Paul Downes and Ann Louise Gilligan's Beyond Educational Disadvantage published by the Institute of Public Administration, Dublin. Toni's main area of interest is in community education and the field of men's studies and gender relation, specifically from the male perspective. She lives in France where she works as an Academic Consultant and teaches English as a Foreign Language (EFL ACELS certified).