2022 Alumni Awardee Brian Walsh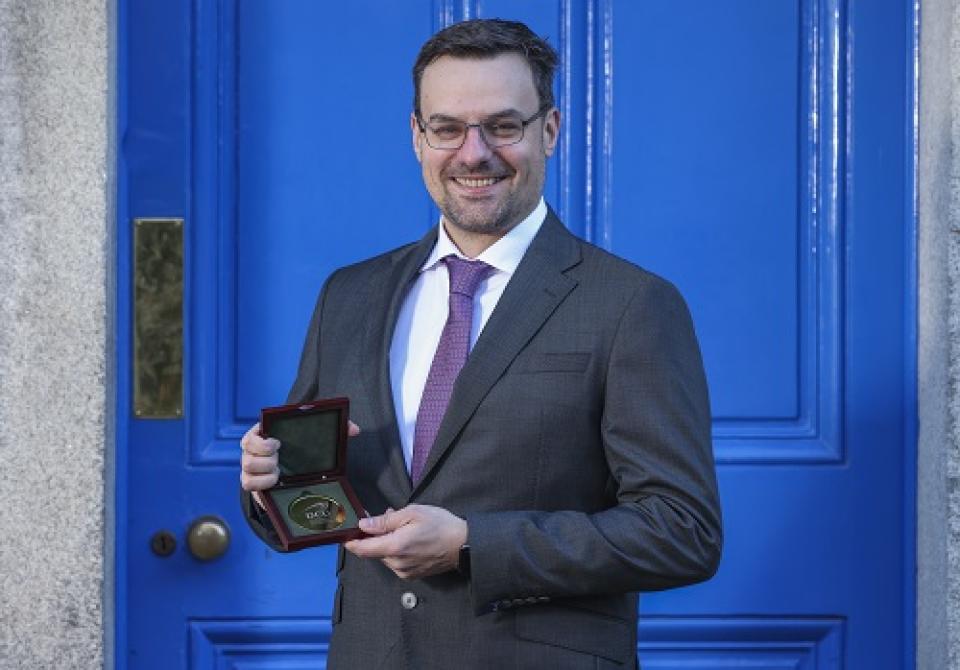 Brian Walsh is a software engineering thought leader who is now leading an Irish based business bringing order to complexity for the providers of advanced financial services and banking products across Europe. 
Having first graduated in actuarial studies, Brian began his career in a consulting environment where his focus was on the development of enterprise software in the life insurance and investment funds spaces. His work served a multitude of blue-chip organisations, developing highly complex interfaces between systems. With a masters in Software Engineering added to his credentials, Brian developed his skill set to incorporate the latest and most efficient technologies in his designs.
He founded Réitigh Software in 2016 along with two other DCU graduates, Mark Sexton and Darragh Pelly. Réitigh is an Irish verb meaning to solve, arrange, or put in order. This name reflects how Réitigh works daily with clients to solve data challenges, by breaking down complex processes into simple units of work, and arranging them to deliver automated processing at scale - translating complexity into opportunity.
At  the heart of the development of Reitigh, Brian built a powerful low-code software platform, IntegraLynx, to solve complex data processing and administration challenges. IntegraLynx is currently licenced by numerous blue-chip companies, including Bank of Ireland, Mercer, CNP Santander, and Prudential.
With Brian serving as CEO, Réitigh has now grown its team to 20 full-time employees based in Ireland and the company was recently - November 2022 - listed as the 3rd fastest growing technology company in the country by Deloitte - an outstanding Irish technology and business success story.
BSc Financial and Actuarial Maths, 2005
MSc Software Engineering in DCU, 2010