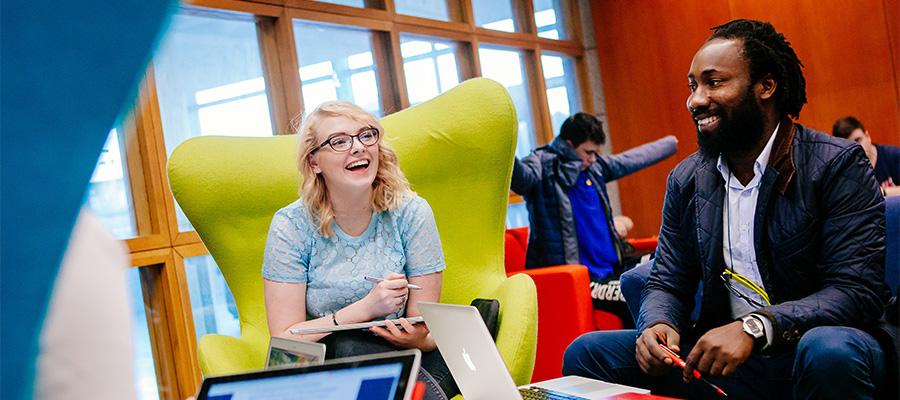 Student Mentoring - Testimonials | Alumni
Student Mentoring at DCU
Testimonials
Mentor - Conal Shaw
"The Programme provides recent Graduates with a valuable additional source of guidance on how to reach short and long term goals. The Programme allows the Mentee to steer the discussion on strategy and how best to attain future targets. The topics discussed during the meetings included professional use of social media, how to approach the FE1 exams and timetabling, and CV and interview advice. The Programme enabled me to maintain the treasured link I hold with DCU and to provide support to the Mentee. It developed into a great networking opportunity for both participants and I found my involvement very rewarding and am encouraged by the innovative approach that DCU's School of Law and Government has developed in continuing to foster links with its Alumni."
Mentee - Kelvin Hyland
"I had a fantastic experience with the programme, my mentor Conall was very proactive in making sure I benefited from the experience, we met up several times and stayed in touch regularly and still do, he went above and beyond to help as much as he could, connecting me with some of his classmates who were current trainees in firms where I was applying to, he always accommodated me to his best abilities and it is something which I found very helpful in terms of getting the balance right between studying and applying for jobs and would recommend the programme to any recent graduate as I found it hugely beneficial."
Mentee - Adenike Akintonde
"I graduated from the BCL programme in 2017 and taking part in the Law mentorship programme was a great experience for me. I was partnered with a mentor that had graduated in 2015 and was already in the midst of going through the ropes of becoming a qualified solicitor. My mentor was very helpful throughout all our meetings for the duration of the programme. I was studying for the FE-1s when we started the programme and Stephen was genuinely very helpful and encouraging with regards to reassuring me about the exams by providing me with very useful tips on how to approach the dreaded papers. The Law Mentorship Programme was a great insight into seeing what people who graduated in the same programme as you are utilising their degree in their chosen career."