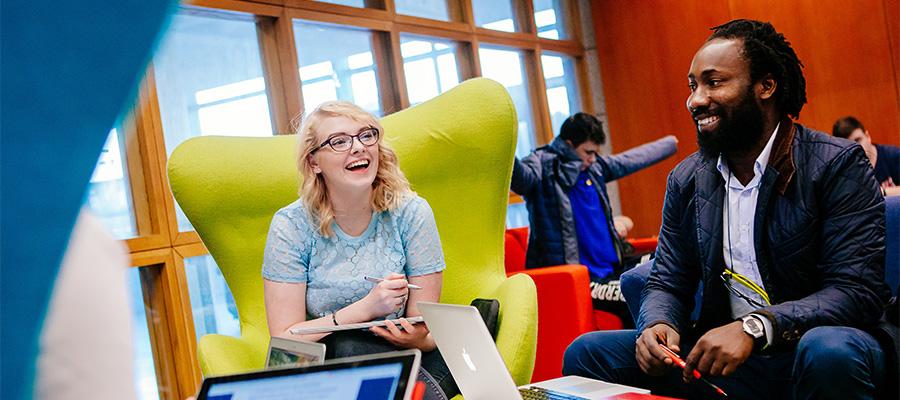 Student Mentoring - Testimonials | Alumni
Student Mentoring at DCU
Testimonials
Steph Creaner - Mentor - Structured Mentorship Programme Mentor
"I see mentoring as an essential part of development and this program gave me the opportunity to give back to current DCU students. It was very rewarding to see my mentees grow and evolve and ultimately attain their internships of choice."
Kelvin Hyland - Mentee - Law Mentorship Programme
"I had a fantastic experience with the programme, my mentor Conall was very proactive in making sure I benefited from the experience, we met up several times and stayed in touch regularly and still do, he went above and beyond to help as much as he could, connecting me with some of his classmates who were current trainees in firms where I was applying to, he always accommodated me to his best abilities and it is something which I found very helpful in terms of getting the balance right between studying and applying for jobs and would recommend the programme to any recent graduate as I found it hugely beneficial."
Eimear Ní Bhroin - Mentor - Structured Mentorship Programme
"This is not just an opportunity to give back to DCU, it is an opportunity to give a hardworking and enthusiastic student a boost. As a mentor, you can demystify the work place and the procedures involved in applying for jobs (and succeeding in them!). As you were once in their classrooms, what you have achieved becomes possible."
Adenike Akintonde - Mentee - Law Mentorship Programme
"I graduated from the BCL programme in 2017 and taking part in the Law mentorship programme was a great experience for me. I was partnered with a mentor that had graduated in 2015 and was already in the midst of going through the ropes of becoming a qualified solicitor. My mentor was very helpful throughout all our meetings for the duration of the programme. I was studying for the FE-1s when we started the programme and Stephen was genuinely very helpful and encouraging with regards to reassuring me about the exams by providing me with very useful tips on how to approach the dreaded papers. The Law Mentorship Programme was a great insight into seeing what people who graduated in the same programme as you are utilising their degree in their chosen career."
Emma Loo - Mentee - MSc Public Relations & Strategic Communications Mentorship Programme
"The DCU Mentorship Programme provided me with invaluable opportunities to expand connections within my professional industry. My experience with the programme will be something I'll look back on fondly for years to come."