DCU Emerging Leaders Programme 2021/22 - Participants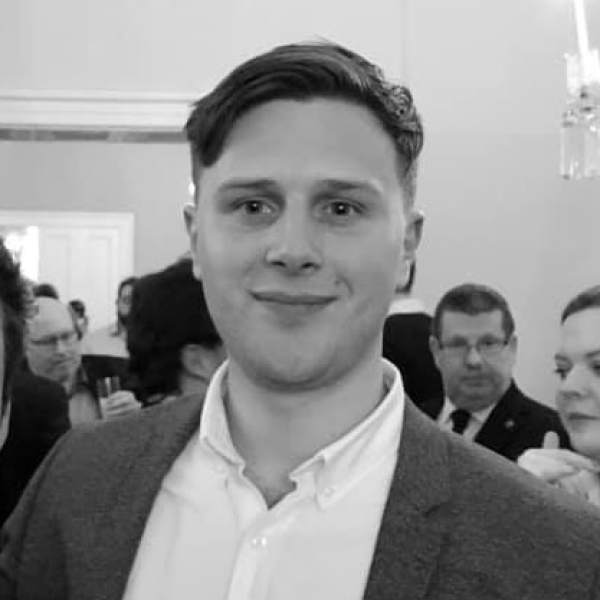 Niall Behan works as a Project Manager for Irish Tech Start-up, Intouch.com, which is approaching Series - A Funding in the new year. Upon graduating with a BA Accounting and Finance in 2017, Niall served as President of DCU Students Union. He is currently studying the MSc Management of Operations in DCU and will complete this in November 2021. Niall is also Interested in Road Cycling, Cold Water Swimming, Tennis and Reading Business Books, as well as Triathlons, and is currently the Membership Officer of the 3D Triathlon Club based in the Phoenix Park.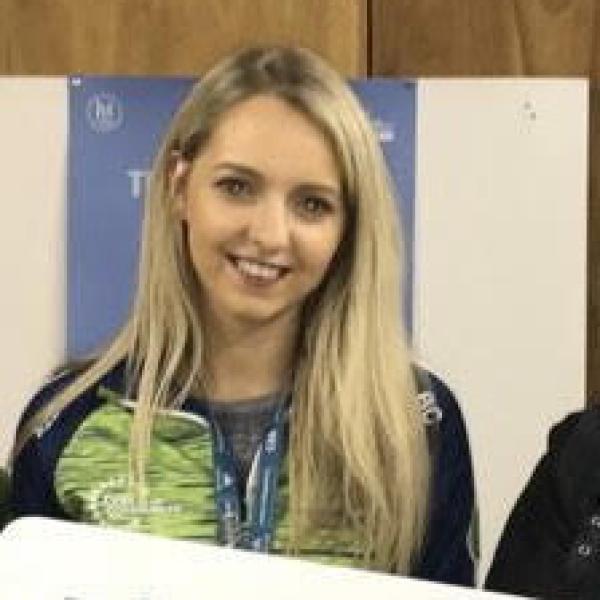 Blánaid Carney joined the GAA in November 2019 as the GAA's National Health and Wellbeing Coordinator. She is also a member of the Community and Health Department in Croke Park, leading out on major National Health Promotion Campaigns within the organisation and having played a key role in managing one of the GAA's most successful health and physical activity community initiatives, 'Ireland Lights Up'. Blánaid graduated from Dublin City University with a BSc Health and Society in 2015 before going on to complete a Master's Degree in Physical Activity and Public Health at the University of Ulster. She has also represented her Club, County and Province on the World Stage as an Irish Dancer.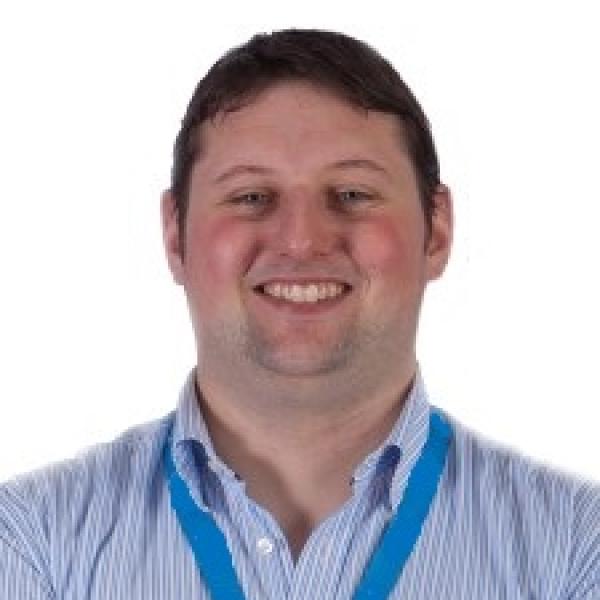 Aaron Clogher is a Civil Servant, currently working as Industrial and Employee Relations Officer in the Houses of the Oireachtas. He joined the Civil Service in February 2019, having previously worked in management consulting with VISION Consulting for the previous four years. After graduating from DCU in 2012 with a degree in Business Studies (HRM), Aaron served two terms in DCU Students' Union as Vice President for Education and President from 2012-14. While a student in DCU, Aaron was heavily involved in the GAA Club as Secretary and Chairman, as well as being a member of the Student Alumni Initiative, a Student Ambassador and Class Rep. Aaron remains heavily involved in the GAA as an administrator, coach and referee, is current Football Chairman of his native Padraig Pearses GAA Club in Roscommon, as well as officiating in Football, Hurling and Ladies Football.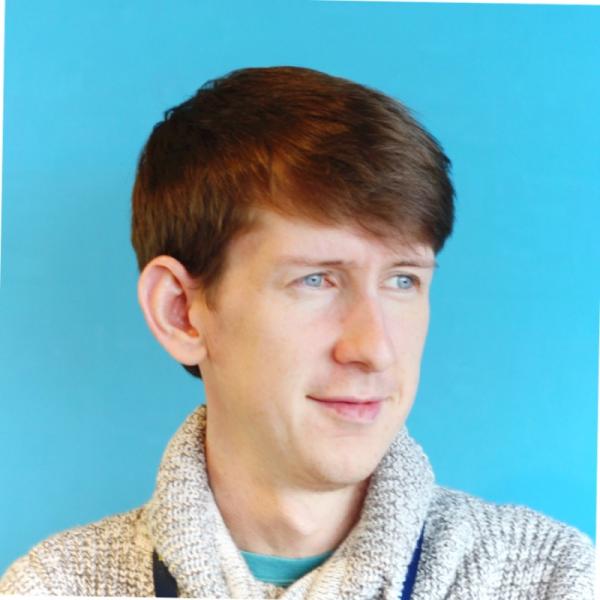 Hugh Daly is a two-time graduate of DCU. During his time as a student, he worked as a freelance videographer, spent two summers teaching video and photography at a camp in Vermont, USA and mentored transition year students in Multimedia as part of the DCU Access UniTY programme. After spending some time in Belfast as a marketing designer, he moved to Europe's No.1 Airline, Ryanair, joining their internal communications team focusing on multimedia production for two years. Hugh is currently an Employee Experience and Business Change Specialist, on a small team of three, within the technology department for Fidelity International, focusing on the continuous improvement of the employee experience of the technologies and services provided. He leads on their communication channels and end-user portals strategy, maintaining and developing the governance models, development pipeline, continuous feedback streams, and content & design standards.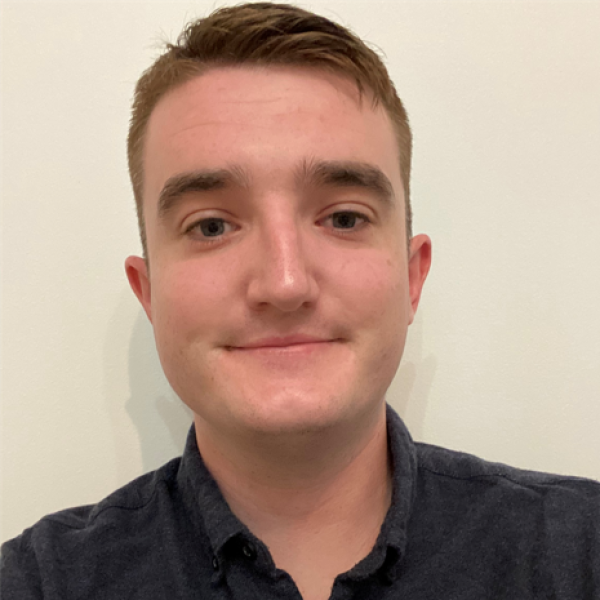 Stephen Kennedy has been working in the aviation industry since 2015, mainly in operational roles. He began his career in Stobart Air through the DCU INTRA programme in what was meant to be a nine month internship. However, he was fortunate enough to gain full-time employment with the airline in the operations department. Over the course of 3 years with Stobart Air, Stephen held various operational positions ranging from customer service, dispatch, and supervisory roles, while he also had the opportunity to be part of exciting projects for the company. Stephen qualified as a commercial pilot with Atlantic Flight Training Academy in March 2020 , but unfortunately, he hasn't had the opportunity to begin his flight deck career on account of the pandemic. Stephen is currently employed in Malta working for VistaJet, a private jet operator, in crew scheduling.
Nadiyah Khlaid has successfully helped to establish two start-ups and got funding for both of them during her study. She has worked with multinational companies in Saudi for different programs and projects such as IBM, Microsoft, Virgin and Shell. She was the digital marketing manager for Virgin Mobile where she handled all marketing campaigns, events, government relations, customer and user experience. Today Nadiyah currently works as a Corporate Relations Advisor for Shell Saudi Arabia and Bahrain handling everything from internal and external communications, stakeholder engagements, crisis management and her favorite part of the job is being in charge of social investment programs and initiatives which includes sponsorships, donations and the shell eco-marathon program in country. Nadiyah hopes to help and be involved in developing the social entrepreneurship landscape in Saudi.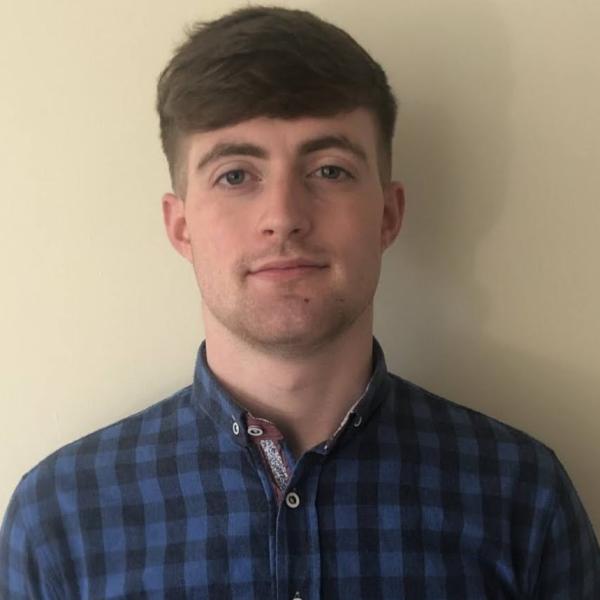 Fearghal Lynch is a focused 23-year-old graduate, that is a results-driven strategic thinker. He currently working as a Data Innovation and Cloud consultant for Oracle working in the Ireland, UK, and Nordic markets enabling businesses to maximize their technological operating efficiency, leverage data, and achieve their ideal operational structure. He is a 2020 graduate with a BSc in Enterprise Computing from Dublin City University and also held the position of President of Dublin City University Students Union 2020/2021. Fearghal has previous experience working as an Undergraduate Intern for Broadridge Financial Services, Financial Planning and Analytics for Aptiv Global Operations ( A self-driving car company) among others. Besides work and academics, Fearghal has keen interests in sports, financial markets, and Irish/Global Politics. He currently is a board member of the Office of Student Life in DCU.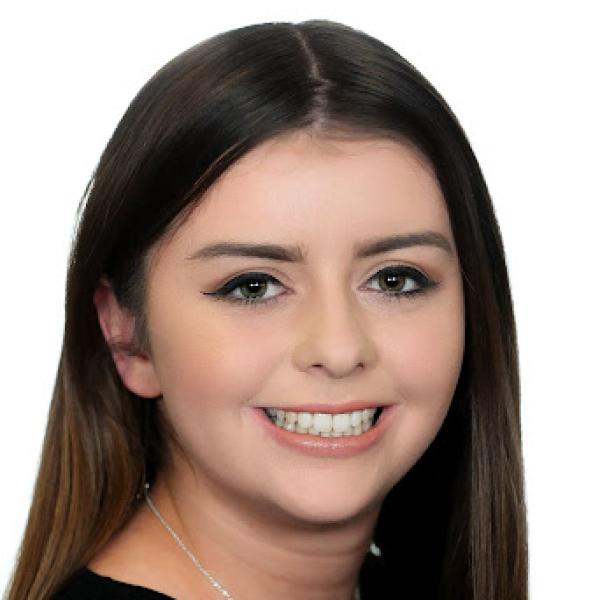 Megan Maguire works as Solutions Engineer for Slack, having recently moved from PwC where she worked as a Technology Consultant for 5 years, specialising in Robotics Process Automation, System Implementation and Project Management.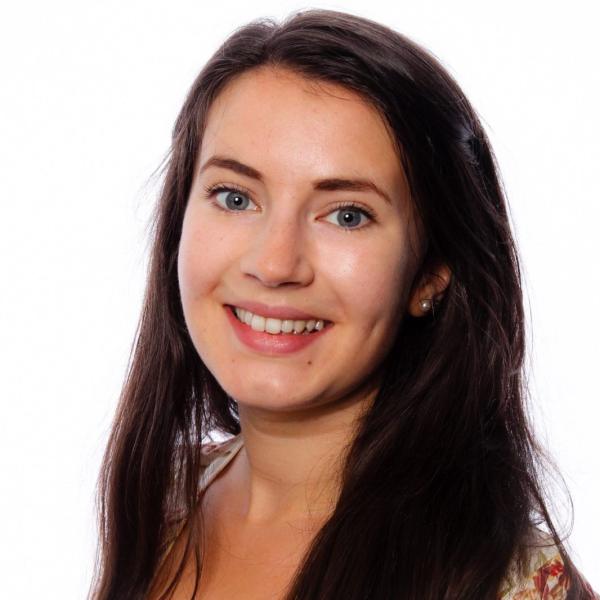 Áine is a Diversity, Belonging, and Mental Wellbeing Consultant, specialising in Neuropsychological Education for Business. As a writer, speaker, facilitator, and consultant, she draws on her professional, educational and personal experience to connect with her clients, using neuroscience to enhance learning experiences across a range of topics. Áine is the Founder of AM Learning, and while also engaging in partnerships where her work focuses on the application of neuroscientific and psychological research in the Diversity, Inclusion, and Belonging space. Áine's unique approach places emphasis on keeping mentally healthy as a key factor building from the inner work of self-care and deepening understanding to application through allyship and equipping organisations to foster sincere and empathetic cultures. Alongside her own consultancy, Áine collaborates with a number of groups including 'New Inclusion', 'The Privilege Project', and projects focused on Neurodiversity Education and Neuro-Inclusion with US-based company 'Uptimize'.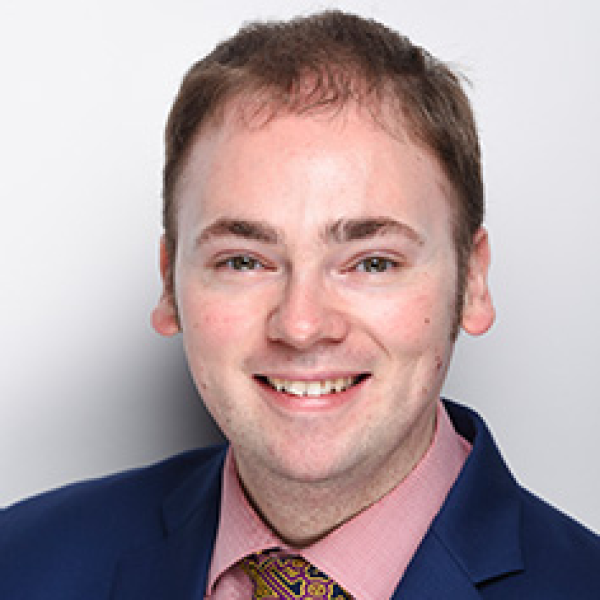 Derrick Moloney grew up between Dublin and West Limerick. A two-time graduate of DCU, Derrick started out as a freelance journalist in Ireland before pivoting to a new career as an international educator in 2009. He later completed his MEd in International Education part-time through Endicott College, USA.
Over the past 12 years, Derrick has worked in Qatar, Malaysia and Singapore across a variety of teaching, administrative and emerging leadership roles from university preparatory college down to the primary school level. He is currently a Head of Department and a Head of Grade (Year Head) at an international school in Singapore. 
Derrick enjoys reading, hiking and long distance motorcycle touring. He also serves as the DCU Alumni Ambassador in Singapore.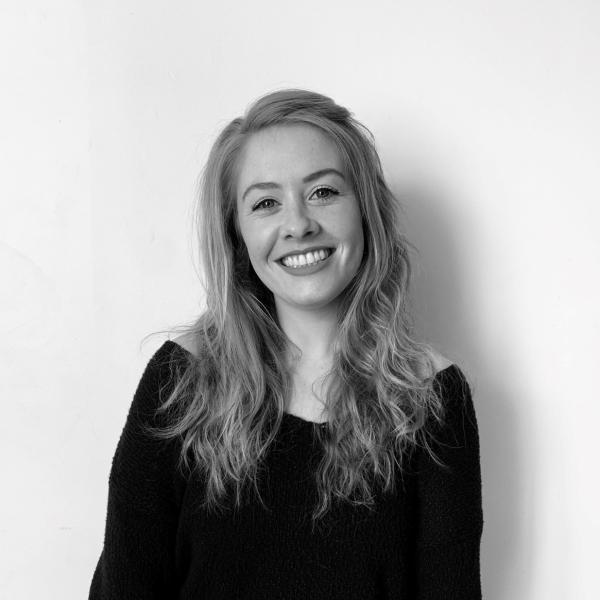 Heather Rainey brings 6 years experience in marketing and communications, specialising predominantly in the fields of events and non-profit work. She has spent 7 months and counting as part of the Saoirse Foundation and BUMBLEance team, having built solid relationships with those across the charity sector.
Chris Spierin graduated from DCU in 2014 with a Bachelor of Business Studies and began his career working in the DCU Marketing Department across a number of brand & digital marketing projects. He has since worked in Australia, UK & Ireland with a number of well-known brands including BIC, Dyson & the General Mills food portfolio which includes Yoplait, Nature Valley, Old El Paso and Haagen Dazs among others. Most recently he has taken up a role working on brand Ireland as part of the Fáilte Ireland marketing team supporting the tourism industry on its recovery from Covid-19. Outside of work, he enjoys getting out in the great outdoors hiking, swimming & most recently has been learning to surf, which is still a work in progress.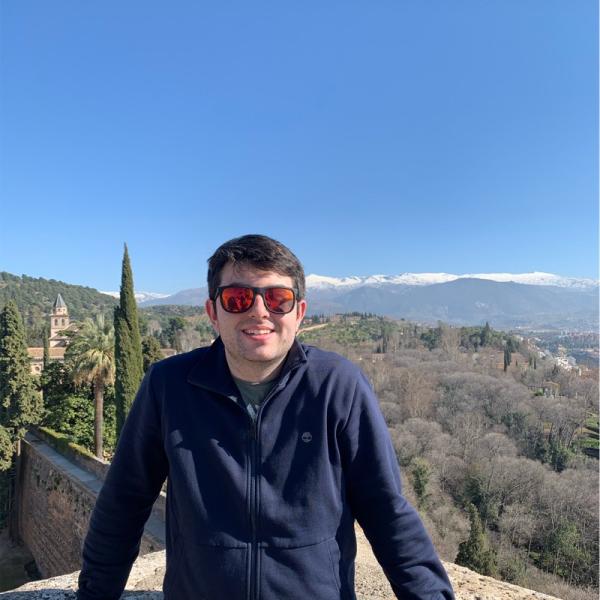 Ciaran Tourish works as a Real Time Operator at Enel X, the world leader in demand response within the energy sector. Joining in October 2020, he has been involved in a Robotic Process Automation project and is the department Health and Wellbeing representative. Previously, Ciaran worked in flight operations within the airline industry since graduating, working with both a major low-cost carrier and a regional airline, with responsibility for crewing and planning flights respectively. During his studies at DCU Business School, he was active in his time there in mentoring secondary school students through the ACCESS scheme, and as a Senior Student Ambassador in representing DCU to prospective students by way of presentations and careers fairs. Ciaran enjoys walking, dance music and BBQing in his spare time and is currently undertaking training for his Private Pilot License.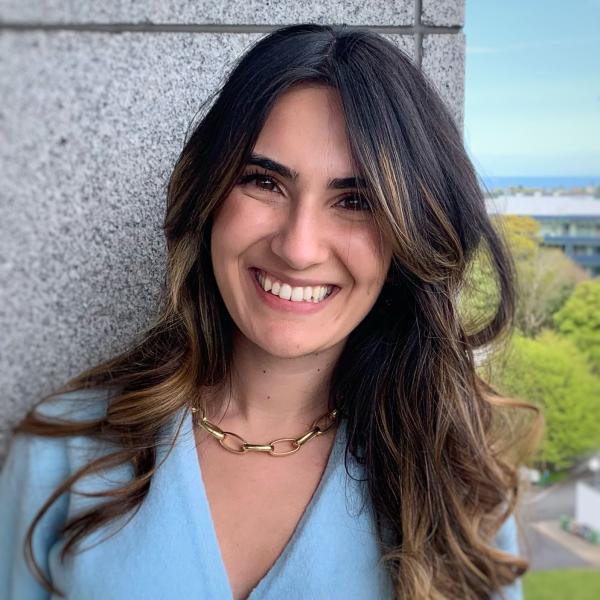 Zeynep Tugrul is a data engineer, passionate about innovating and learning about new technologies. She works in a global software company with leading technology and is excited about how Data Engineering is improving people's lives and transforming the world. In her career so far, she has worked with many global companies and while doing so, she has been able to travel the world. Zeynep is a mentor to people, especially women, pursuing a career in engineering and technology. She is also actively involved in programmes to encourage and support children to fully participate in all levels of education to build a bright future for themselves. Zeynep is also a recipient of DCU Chancellor's Medal. She has excelled both academically and professionally in the workplace. She is always working towards building on her learnings and broadening her knowledge.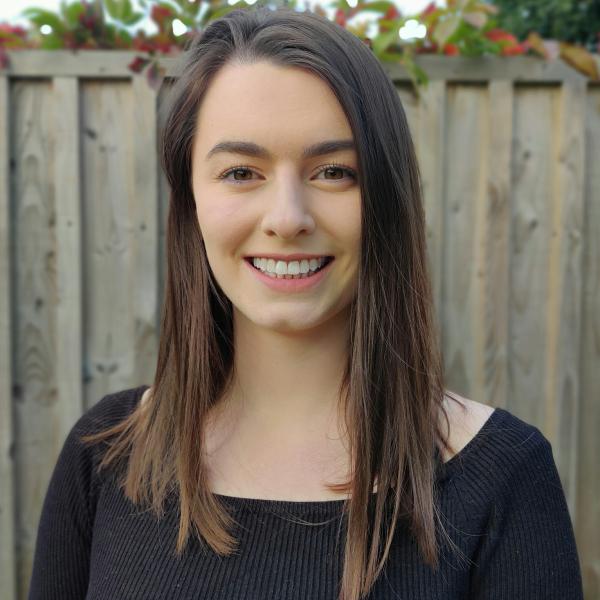 Kate Wood graduated from DCU in 2018 with a BA in Communications Studies. After a couple of months in Vancouver, Canada, Kate returned to Ireland and began working with the Irish Universities Association as their Communications and Media Officer and now works as Media and Digital Content Manager. As well as her Bachelor's degree she also holds Professional Diplomas in both Digital Marketing and Project Management from the Digital Marketing Institute and UCD Professional Academy respectively. Outside of work and studies, Kate is passionate about sport, playing both basketball and Gaelic football for her local teams, as well as hiking around Ireland.