DCU Emerging Leaders Programme 2022/23 - Participants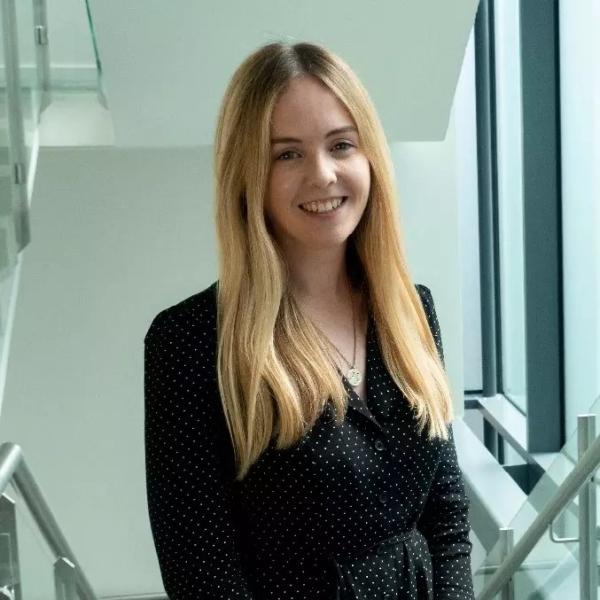 Alison Morgan graduated from DCU in 2015 with a Bachelor of Business Studies. She returned to DCU in 2016 and completed the MSc in Digital Marketing, graduating in 2017. She began her career working in the digital marketing department at Ryanair as an Customer Relationship Management Executive. Since early 2019 Alison has been working for Bank of Ireland, most recently a Channel Planning Manager leading out on the performance marketing strategy for a number of key product lines.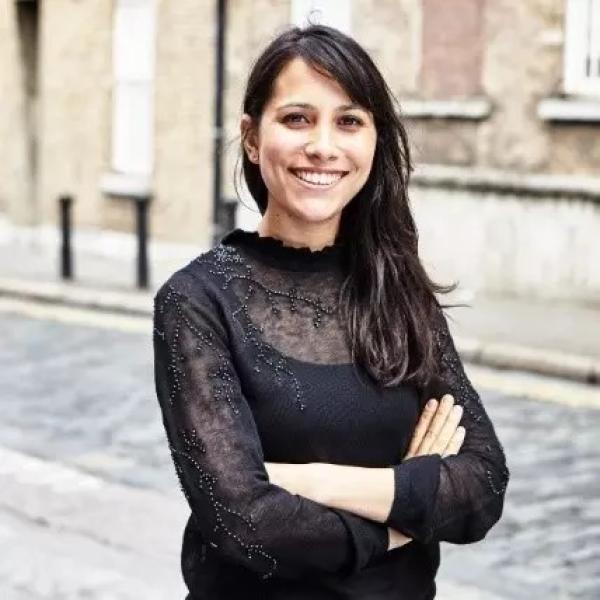 Camila Mello started her career as a Journalist at one of the best-selling newspapers in Brazil. Her passion for travel, culture and languages brought her to Ireland to further her education and add international experience to an already solid CV. Here, she graduated from DCU with a Master's degree in Digital Marketing and was awarded a postgraduate merit based scholarship by the Government of Ireland, which was conferred to only one Brazilian student that year. Camila currently works as Digital Marketing Manager at Sage, the market leader for integrated accounting, payroll, and payment systems, where she handles all the Digital Marketing strategy in the UKI for one of its main products. She also worked at Blue Insurance as a Digital Marketing Manager, where she helped the business achieve several goals that led to its acquisition by Zurich Insurance.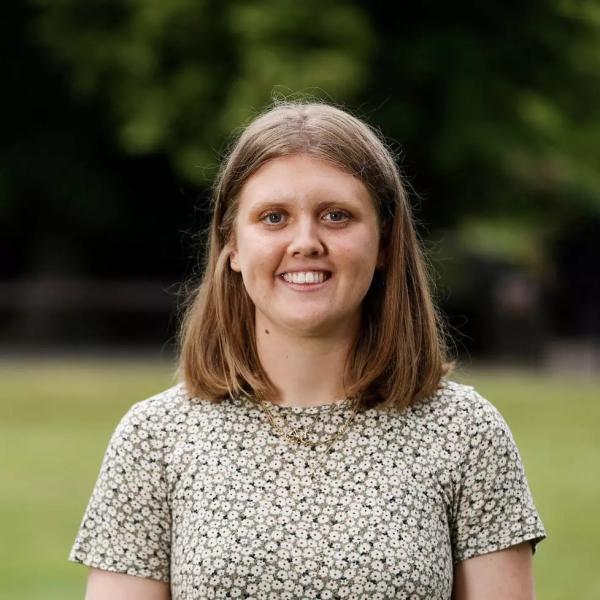 Caoimhe O'Carroll holds a BCL (Law and Society) Degree, graduating in 2021. During her time at DCU, Caoimhe was an active student representative, holding class and faculty representative positions. In 2021 she was elected Vice President of the Dublin Region in the Union of Students in Ireland and served a one-year sabbatical term. In returning to the legal sphere, she is pursuing the Barrister-At-Law Degree at the Kings Inns. She holds interests in governance, public policy, and legal activism.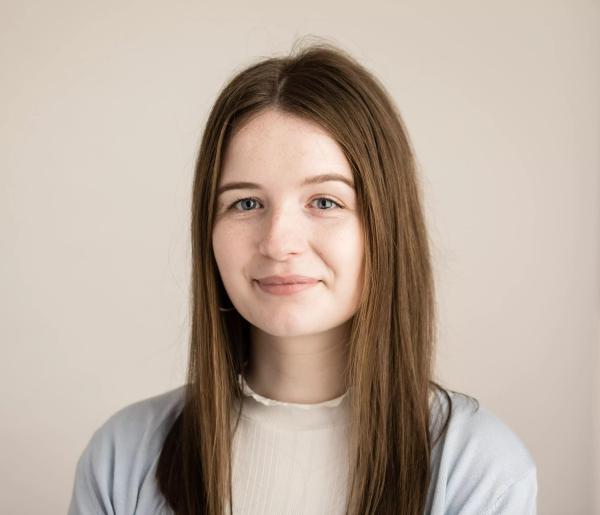 Carmel Kenny is the Communications Manager for Provincial Security. She joined in 2019 as a Brand Ambassador and after one year, she was fortunate to progress to the management team. Carmel is a two-time graduate of DCU, having completed the BA in Communications Studies and the MSc in Public Relations and Strategic Communications. Her career started in DCU when she was hired as a student ambassador, working at events on campus, giving presentations and tours to prospective students. From there, she worked as a production runner and assistant audience researcher in RTÉ, tour guide in the Aviva Stadium, Assistant Student Recruitment Officer in DCU and the list goes on. Carmel is a member of the Institute of Internal Communications and in her free time, she enjoys hiking and reading. Carmel is currently involved in the setting up of a Community First Responders Programme in her village; a project that she is incredibly passionate about.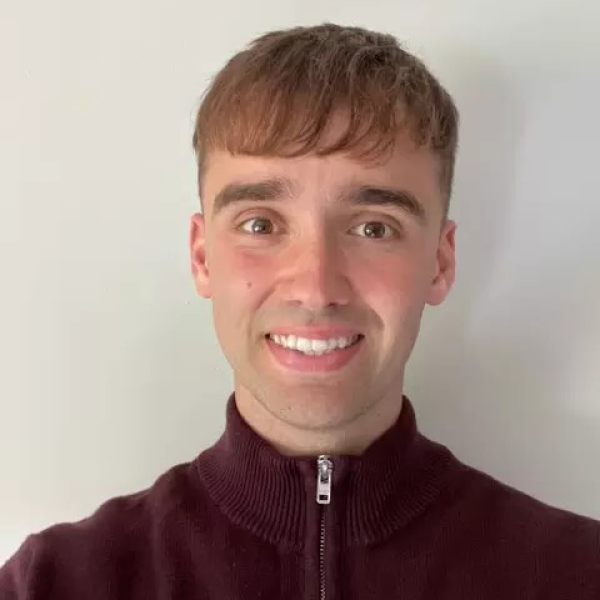 Conor Brennan is a primary teacher in Kilkenny, having qualified with a Bachelor of Education from DCU in 2018. He also holds a Professional Diploma in Leadership and Management from UCD Professional Academy and is currently undertaking a Certificate in Sports Psychology with IADT. Conor plays hurling with his club in Kilkenny, while also having a strong interest in soccer, rugby and a range of other sports. He coaches GAA in his club and in my school, and has done for years. Conor also intends to complete a Masters in Education to aid and progress to becoming a principal, and even higher if possible, as he aims to make education as accessible and enjoyable as possible for all.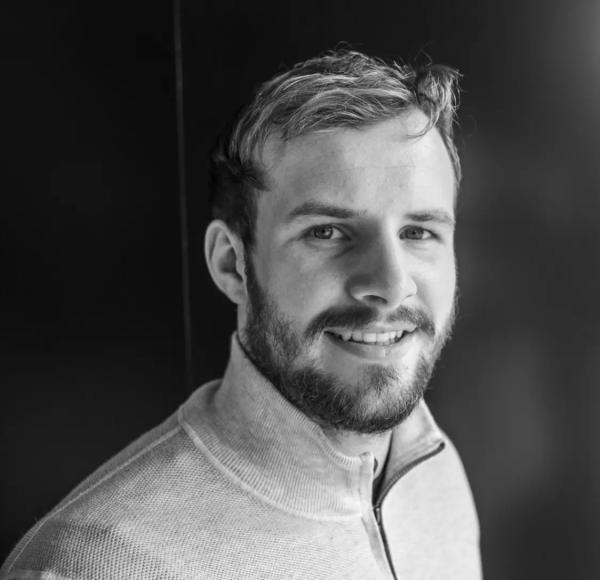 Conor McGinn studied Accounting and Finance in DCU and is an Exam Qualified Chartered Accountant. Currently working as a Senior Audit Associate in PwC's Banking, Insurance & Aviation society, he also has a keen interest in Corporate Finance and Digital Transformation. In PwC, he works closely with the Digital Transformation team and provides digital up-skilling training to Directors and Partners to ensure they are using all of PwC's digital products to their full potential. While in DCU, Conor was the Chairperson and Treasurer of DCU Boxing Club and Treasurer of the Accounting & Finance Society. During the various lockdowns in 2020 and 2021, he organised a number of fundraisers that in total raised in excess of €330,000 for the Irish Cancer Society and Pieta House, as they were forced to cancel their flagship events.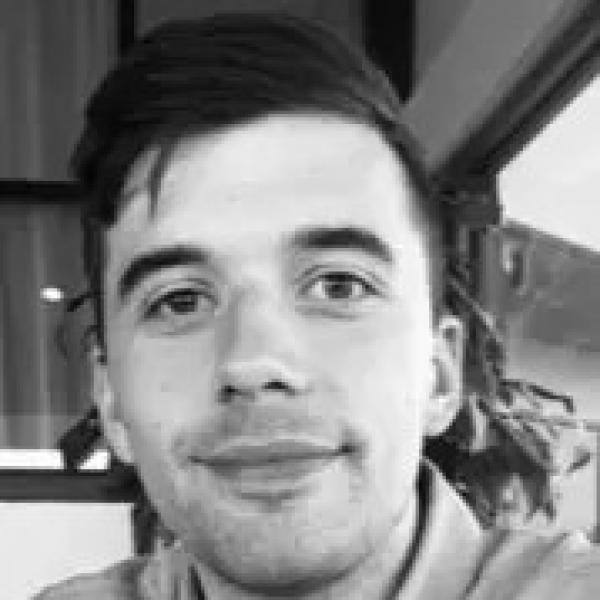 Conor Moehle works as a Digital Innovation & CX Manager in Volkswagen Group Ireland. Upon graduating in Marketing, Innovation & Technology (2018), Conor worked as a Project Manager in Dublin before moving to Munich in 2020. Whilst there, he worked with Sixt Leasing in the roll-out of new mobility services. Conor is a big fan of basketball, which he plays and coaches for in his local club.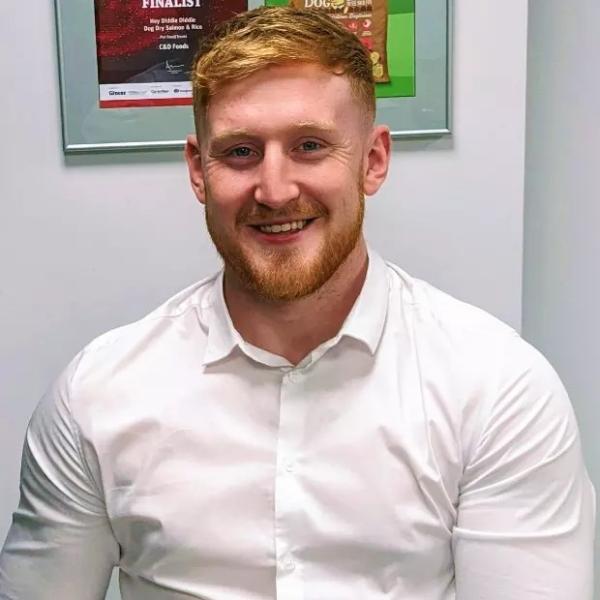 From Mullingar, County Westmeath, Danny Loughrey holds a degree in International Business with French. After graduating in 2018, he began working in C&D Foods, who are one of the largest pet food manufacturers in Europe. Danny currently works as a Senior National Account Manager, based in our Manchester sales office, and is responsible for managing the accounts of a selection of some of the largest grocery & specialist retailers across the UK & Europe. He is also currently in the process of completing his MBA part-time in Alliance Business School Manchester, which he is due to complete in late-2023. Danny enjoys most sports, in particular Gaelic Football, in which he has won both a club Leinster title with Multyfarnham and a Freshers All-Ireland title with DCU. This year, he also started triathlon training and competed in this year's Tour de Geneva Olympic triathlon in Geneva, Switzerland.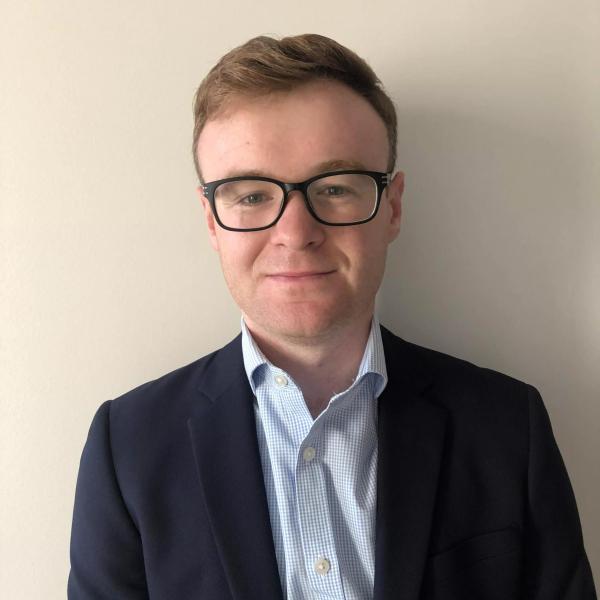 Danny Mulcahy works as a Financial Planning & Analysis Manager for UPMC in Ireland, the renowned international healthcare provider, whose operations in Ireland include hospitals in Waterford, Kilkenny & Kildare. Danny graduated from DCU in 2014 with a Bachelor of Business Studies (Finance Specialism) and worked in the Financial Services Audit Department of KPMG from 2014- 2018, qualifying as a Chartered Accountant (ACA). Danny joined Vhi Healthcare at the beginning of 2019, working in both Financial Planning & Analysis and Finance Business Partnering before more recently joining UPMC in June 2022. Outside of work, Danny is a Dublin GAA season ticket holder, an avid Tottenham Hotspur fan and enjoys spending time with his young family.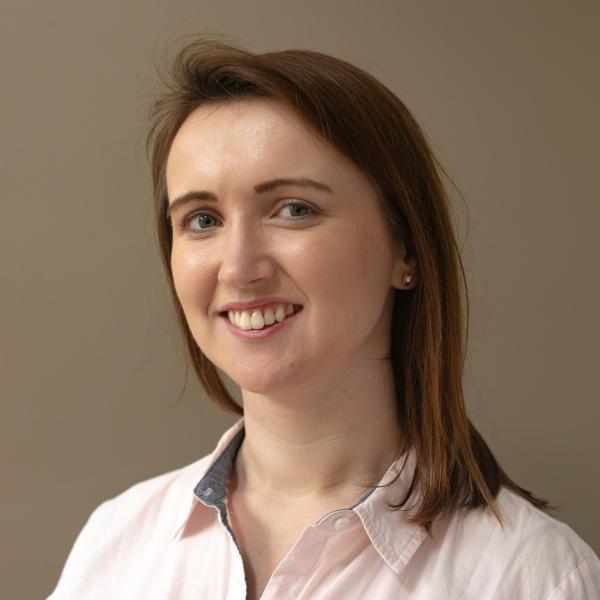 Emer Molloy graduated from DCU in 2016 with a degree in Actuarial Maths. As well as her maths degree, she also holds a degree in chemistry. She currently works as a Senior Finance Associate for Carlyle Aviation partners. Emer has previous experience working in the insurance industry as the NI Motor Actuarial Pricing Analyst for AXA and an Actuarial Intern in Prudential Assurance. While in DCU, she volunteered in the maths learning centre and gave extra maths lessons to secondary school pupils in a local school. Besides work, she has a keen interest in running and is studying to get her private pilot licence.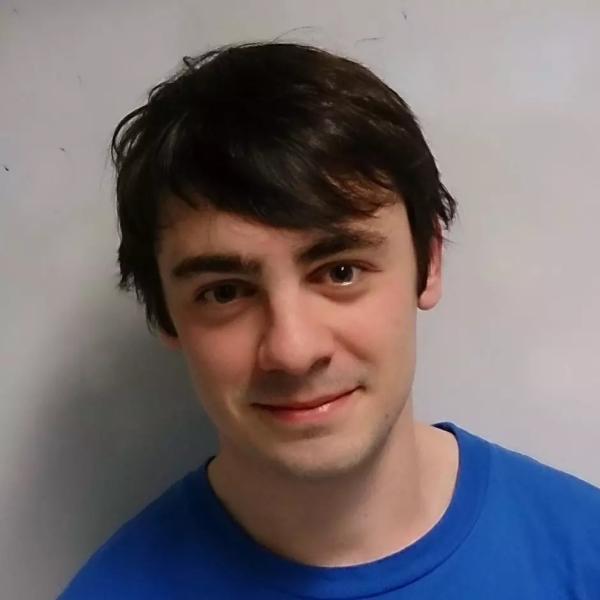 Dr. Ian Kavanagh is Technical Director for Azyra Systems, an Irish software development company where he specialises in improving systems and applications using modern software development practices and tools to enhance user experiences while also reducing technical debt. Upon graduating with a B.Eng. in Electronic Engineering in 2014, Ian received a scholarship from the Irish Research Council to study a PhD iin DCU, which he completed 4 years later in 2018. During his PhD, he won two awards for best student papers and published two journal papers. After his PhD, Ian joined Azyra Systems as a Senior Software Engineer and has worked his way up to Technical Director. He now leads the technical recruitment and onboarding of software engineers. In his spare time, Ian enjoys building Lego Star Wars spaceships and playing with his 10 year old puppy-like Labrador.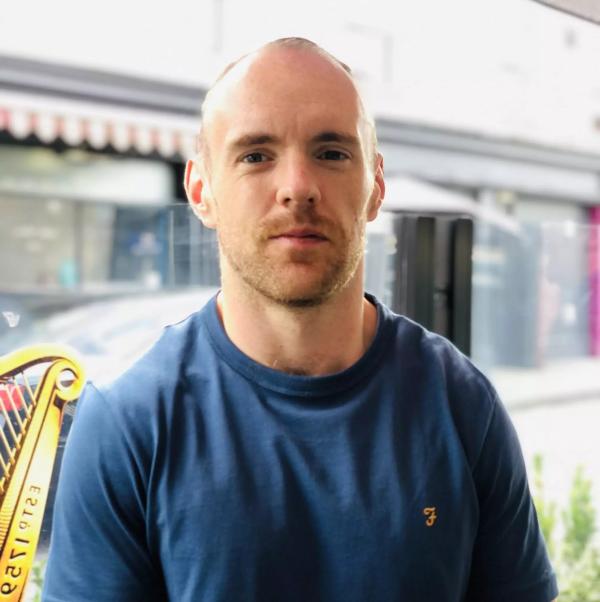 Jimmy English is an experienced marketing professional and is currently working for Visa. He graduated from DCU in 2012 with a BA in Communications, and later from DIT with an MSc in Marketing. Jimmy enjoys making new connections and visiting new places and experiences.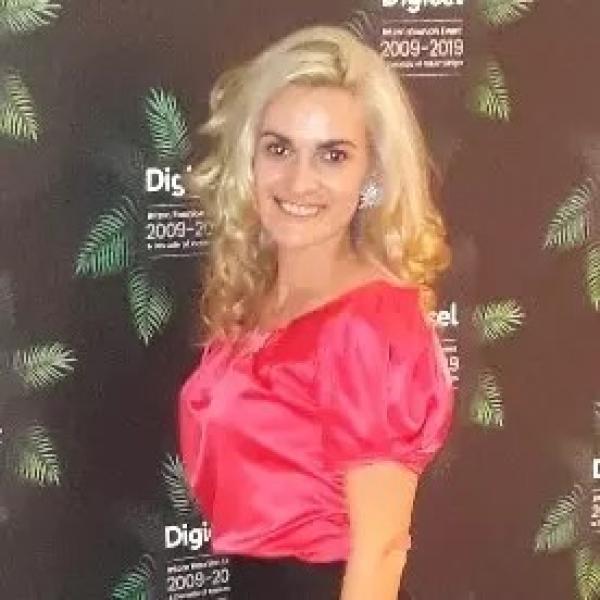 Jona is a senior consultant at EY Ireland, working as a project manager in the energy & assets sector. Prior to EY, Jona worked in the Customer Experience department in Digicel, Jamaica. She completed her undergraduate and masters degree in DCU as well as working in DCU Business School for one year as the Next Generation Management, Teaching Assistant. Jona has a keen interest on the topics of women in leadership, sport for development, education and youth empowerment issues. In addition, she is passionate about sport and travelling- having competed for DCU in track & field, cross country and road races for eight years and currently competing for her local running club, Donore Harriers.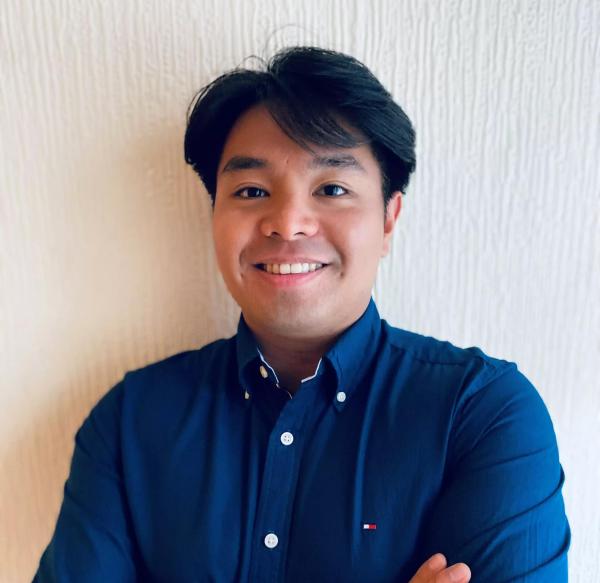 Kean Hortillo collaboratively provides financial and business expertise for its global market and services group as a Performance & Advisory Specialist in Accenture. He graduated with a BA in Accounting and Finance in 2017 and is a recently qualified ACCA member. He is a detail oriented and highly adaptable professional with extensive finance and business knowledge for successfully executing financial management and business advisory, meeting client and stakeholder needs. He is proactively seeking greater exposure, leading and delivering innovative projects for a global solution.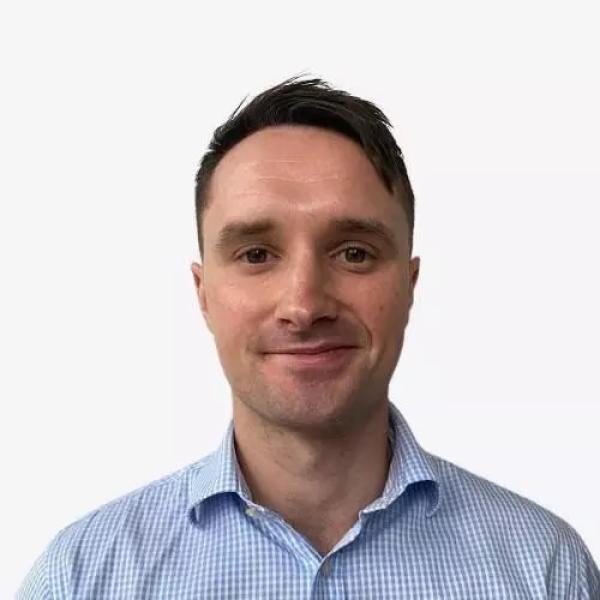 Keith Boucher is an enthusiastic people-centric sales representative, currently working for Salesforce, previously for Oracle. Keith studied Economics, Politics and Law in DCU from 2014-2018. While in DCU he was heavily involved in Clubs & Societies, particularly the Accounting & Finance society in which he held the position of Vice President. Keith's goal is to become a leader that inspires loyalty and success in equal measure. He is really looking forward to the learnings that this course will afford in order to achieve that goal. Outside of work, Keith is a keen sports fan with a particular interest in rugby. He is interested in seeing how leadership in the business world and sports world intersect.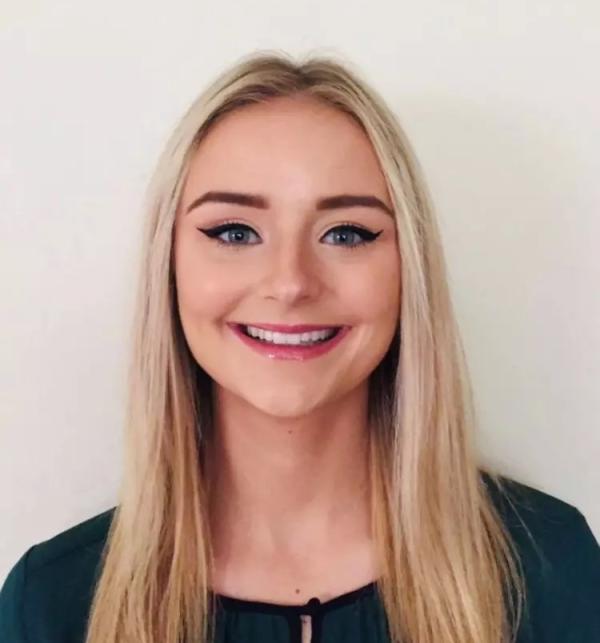 As the Digital Health and Wellbeing Manager at Wrkit (a Benefex company), Louise Nixon works to enhance employee wellbeing in over 300 client organisations across the globe, including Hays, KPMG, MSD, Deliveroo, the NHS, and Aldi. Louise looks after all things POWR, Wrkit's digital wellbeing tool. With a keen interest in the interplay between mental health, physical health and technology, Louise conducted research using Fitbits for her BSc in DCU, was funded by DCU to conduct further research on engagement in digital health interventions, and then completed her MSc in Health and Social Psychology in Maastricht University, receiving a Cum Laude. Her master's thesis is currently in the process of publication in Springer. As part of her role, she regularly delivers workshops and presentations on wellbeing-related topics, writes articles, develops wellbeing strategies, and manages interns. A strong believer in practising what she preaches, Louise enjoys spending her spare time on hikes with her sisters, jogging, cycling, and travelling.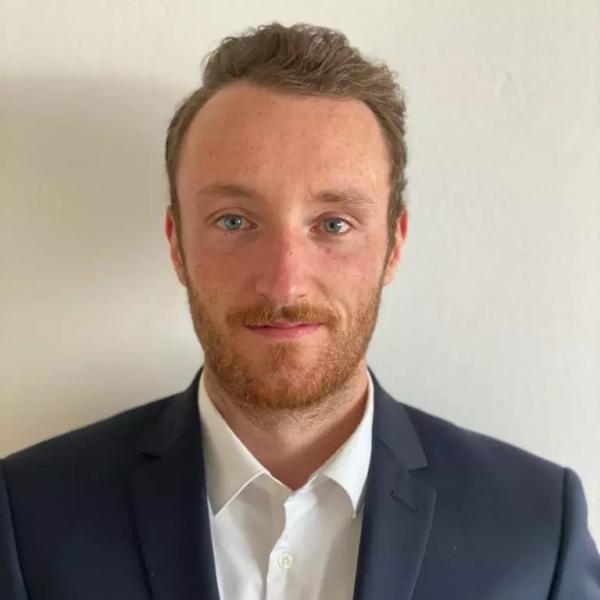 Neil Quigley is currently working as the Global Product Manager for a world-leading radionuclide manufacturer, Isotope Technologies Munich (ITM), which is also active in radiopharmaceutical development. After studying a B.Sc. in Chemical and Pharmaceutical Sciences at DCU and graduating in 2014, Neil relocated to Munich, Germany where he continued his education with an M.Sc. in Radiation Biology (Technical University of Munich (TUM)) and followed this with a Ph.D. programme focusing on topics related to radiopharmacy and nuclear medicine also in TUM. In April 2022, Neil was awarded the George Von Hevesy Prize from the German Society of Nuclear Medicine (DGN) for his contribution to the field of experimental nuclear medicine with a high-level scientific publication. Outside of his scientific and academic interests, Neil has a keen interest in general fitness and sports, including four years playing for DCU men's rugby and one year as Chairman (2013/2014).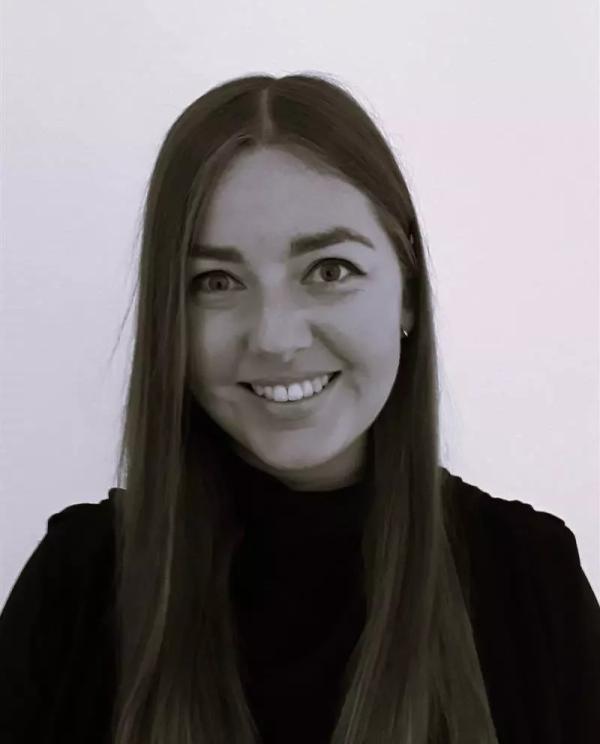 Niamh O'Brien is a committed and dedicated post-primary teacher and Year Head in South County Dublin. Having graduated in 2013 from St. Patrick's College, Drumcondra with BA in English and History, she undertook a Postgraduate Diploma in Education in 2014 in UCD. In 2018, she undertook an M.Ed in Leadership and Management in TCD, focusing her thesis on the complex sphere of Teacher Autonomy in the face of curriculum reform. Niamh is not only passionate about the education our young people receive in the classroom, but is wholly invested in their development outside of it as young adults. Supporting and guiding new teachers is another personal interest of Niamh's and her role as Tutor on the PME in DCU provides an opportunity for her to do this in a unique way. Outside of the classroom, Niamh invests her time in sport, fitness and travel when time allows. She coaches the U14 Gaelic football school team and the U13 team with her local GAA club.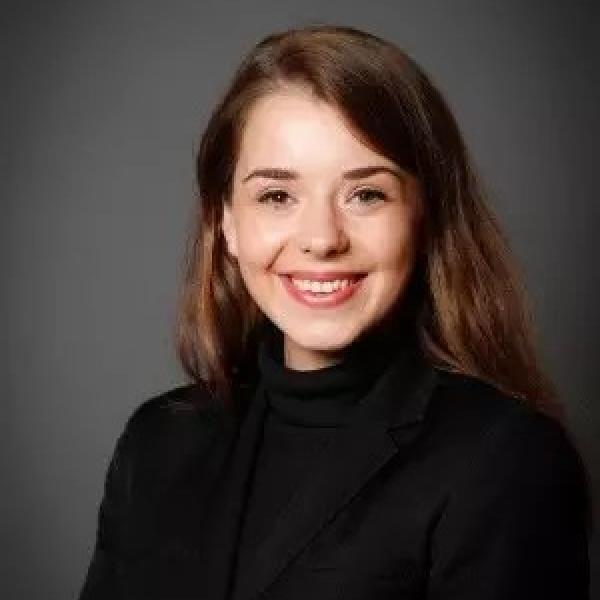 Orla graduated from DCU in 2016 with a Bachelor's Degree in Business Studies, specialising in Marketing. She then went on to study both Global Business Leadership and Nutrition and Health Coaching. Since graduating, Orla has worked within the alcoholic beverages industry, supporting her family's potato gin business and for global food services company Aramark. Orla now works as a Global Product Owner for Kerry Group. Having previously worked in Strategic Marketing roles, her focus has now shifted into digital transformation, focused heavily on employee and customer experience.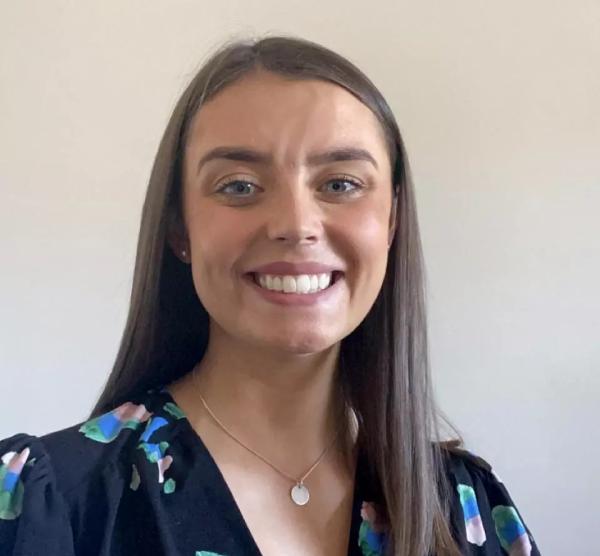 Since graduating as part of the class of 2020 in Business Studies International with Spanish, Shannon has spent the past two years as a Finance Graduate in Three Ireland. More recently she has transitioned into a permanent role within the company as a Commercial Finance Analyst, which involves providing financial support to commercial teams from a variety of perspectives. Additionally, Shannon is currently part qualified in the Chartered Global Management Accountant (CGMA) professional qualification, placing 8th globally in the Management Case Study Exam and with expected completion by November 2022.