2022 Alumni Awardee Dearbháil Lawless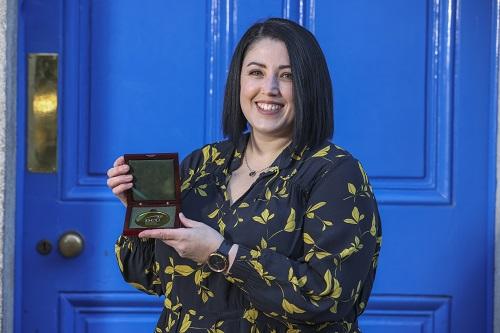 Dearbháil Lawless is Chief Executive of AONTAS, a non-government organisation advocating for the right of all adults to quality learning throughout their lives, and promoting its value and benefits.
Having graduated with a degree in Education and Training she completed a Master's in Education in Trinity College Dublin in 2011 where she was also President of the Graduate Students Union. 
Her career has focused on teaching across the community, Further Education and Training (FET) and Higher Education (HE) sectors. As a lecturer in DCU, in 2020, Dearbháil was shortlisted for the President's Award for Excellence in Teaching.
As CEO of Aontas, Dearbháil is now working to raise awareness of diverse models of learning and clear pathways for marginalised and educationally disadvantaged communities which are underrepresented in accessing FET and HE pathways. 
As a former Access student and a graduate of a FET pathway programme, Dearbháil understands the experience of underrepresented groups in education. She is currently working with DCU to increase the participation of FET students in the University.
Her aim is to build parity of esteem for adult and community education with FET and HE to enable the public recognise the value and impact of all adult learning opportunities, including non-formal education. This will help shape a system where people of any background can access learning, have better life opportunities, and feel comfortable and safe during their studies
Dearbháil sits on the Steering Group for the new National Access Plan and the Oversight Group for Funding the Future of Higher Education. She is also currently undertaking a PhD in Maynooth University. 
BSc Education and Training 2009