2022 Alumni Awardee Suzanne Lindsay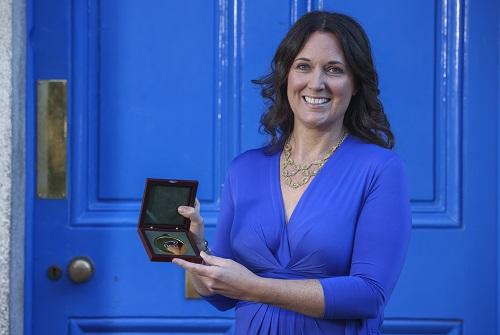 Suzanne is a Senior Intelligence Analyst at An Garda Síochána, a specialist role that is critical to understanding the constructs of organised crime that are established across jurisdictions.
Having graduated from Communications Studies, Suzanne began her career in the world of media research, firstly in London with the not for profit, consumer campaigning Which, magazine, then for the BBC and finally with FreeMantle Media where she moved into a Programming Strategy role.
On returning to Ireland she worked in Audience Research and Analysis with RTE before joining An Garda Siochana in 2007 where her work focuses on the use of data and reporting both to track but also to prevent criminal activity .
Suzanne was named Criminal Analyst of the Year 2022 by Europol for her analytical work on a Garda operation that dismantled a transnational organised crime group which was facilitating illegal immigration into Ireland, the UK and across Europe. The operation resulted in significant cost savings to the State, thereby earning Suzanne a Social Impact Award from the Analytics Institute for her work. 
BA Communication Studies, 1994