2022 Alumni Awardees Rory Assanday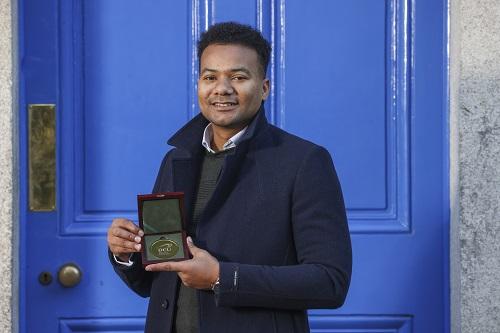 Rory began his professional career at SAP Ireland following his participation in DCU's third year internship programme there. In a decade with SAP,  firstly in Dublin and then in Chicago and later Palo Alto, Rory delivered over 40 services as a subject matter expert for customers within many sectors of industry, traveling to and working across 26 countries.
Rory has long been committed to supporting social enterprise and community projects through sharing of his knowledge and skills in technology for the benefit of sports clubs, church groups and senior citizens.
In 2020, Rory helped Dublin-based food business (Irawo Kitchen) to optimise order fulfillment by creating an online menu and payments website to eliminate orders via WhatsApp and Instagram. His motivation was to create exposure to the Irish community for foods and culture originating from various west african ethnicities to show we have far more in common than divides us.
Rory founded La Ruche Health, a Google-backed Health Tech startup that utilises Artificial Intelligence (AI) and instant messaging (WhatsApp) to connect communities to healthcare services in Cote d'Ivoire. The La Ruche AI chatbot identifies data points from a WhatsApp conversation to notify relevant healthcare teams of a patient in need of care. It also automates the creation of a digital patient record and appointment booking from that WhatsApp interaction. The team also supports the Ivorian national cancer program in improving patient access to oncology specialists, case management and ultimately the rate of early detection and survival of pediatric cancers.
In September 2022, Rory left SAP to lead his startup full time.
Rory Amani Assandey
BSc in Enterprise Computing 2014