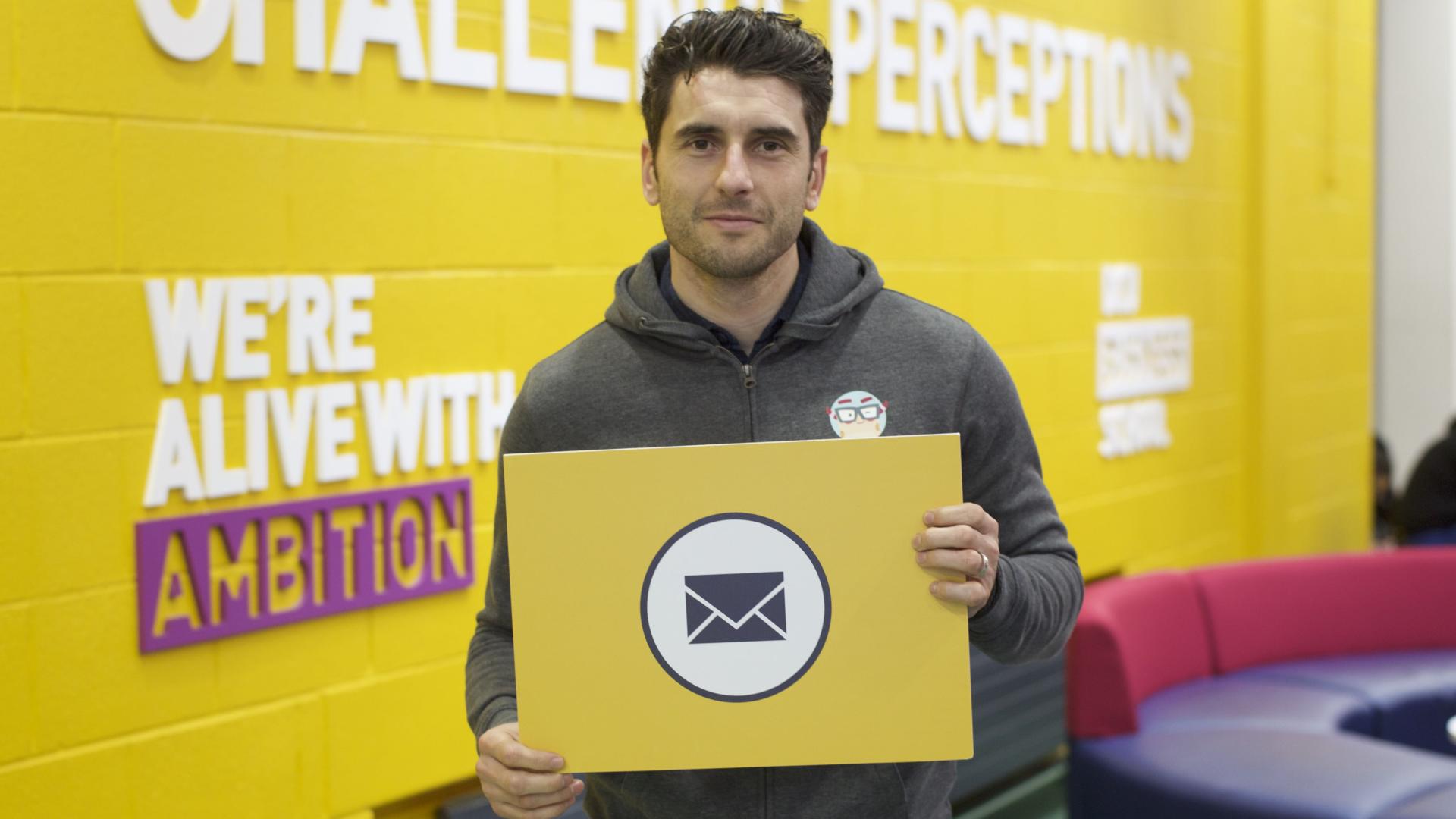 Bernard Brogan
Bernard Brogan: Let's Keep in Touch
Professional Diploma in Accounting, 2007
MSc in Management (Business), 2008
Founder, PepTalk Wellbeing
DCU graduate Bernard Brogan explains what DCU means to him and why he likes to keep in touch with the University. As an ambassador for our 2018 Let's Keep in Touch campaign, he is urging alumni to update their contact preferences to ensure they receive all the latest news and information on alumni opportunities from DCU. If you would like to keep in touch, click on the button below to update your contact details today.

What did your time in DCU mean to you?
I really enjoyed my time in DCU, although it's a long time ago now! I think it was 2006 when I came in on a sports scholarship. I was lucky enough that someone took a chance on me and I suppose I was then into an instant family in the football team. I got to know the campus, the people, the lecturers and it was a really powerful experience.

We eventually won the first Sigerson Cup for DCU so we had a bit of success as well. I also started my first year in accountancy and did a business masters as well.

Why are you proud to be a DCU graduate?
From my humble beginnings as a young accountancy student, I definitely thought that DCU gave me an entrepreneurial and an innovative mindset and once I got through my accountancy, I went on to start a couple of my own businesses.

DCU gave me so many amazing memories and moments from sporting to academic to social. I think it's because of that family feel as well as the friends and the lessons that I learned through life in DCU.

How have you stayed in touch with DCU since graduation?
I've stayed in touch with DCU throughout the years, mainly through the sporting spectrum. I've followed the Gaelic football teams and the athletes that I would have been friends with in the past and watched their journey unfold over the years. It's great to see that DCU have continued with their successes both on and off the pitch and the GAA team is still at the top of its game.

Why do you keep in touch with DCU?
I'm currently now driving a tech start-up called PepTalk across Ireland, into the UK and now looking at the States as well. The DCU alumni network has really provided me with a platform to talk to people in different industries around the world. When I look at LinkedIn and see that we have DCU in common, I've always been afforded an open door and a welcome cup of tea or coffee, wherever in the world. I think that's the real power behind this, that there's a common network and a common unity to help each other.