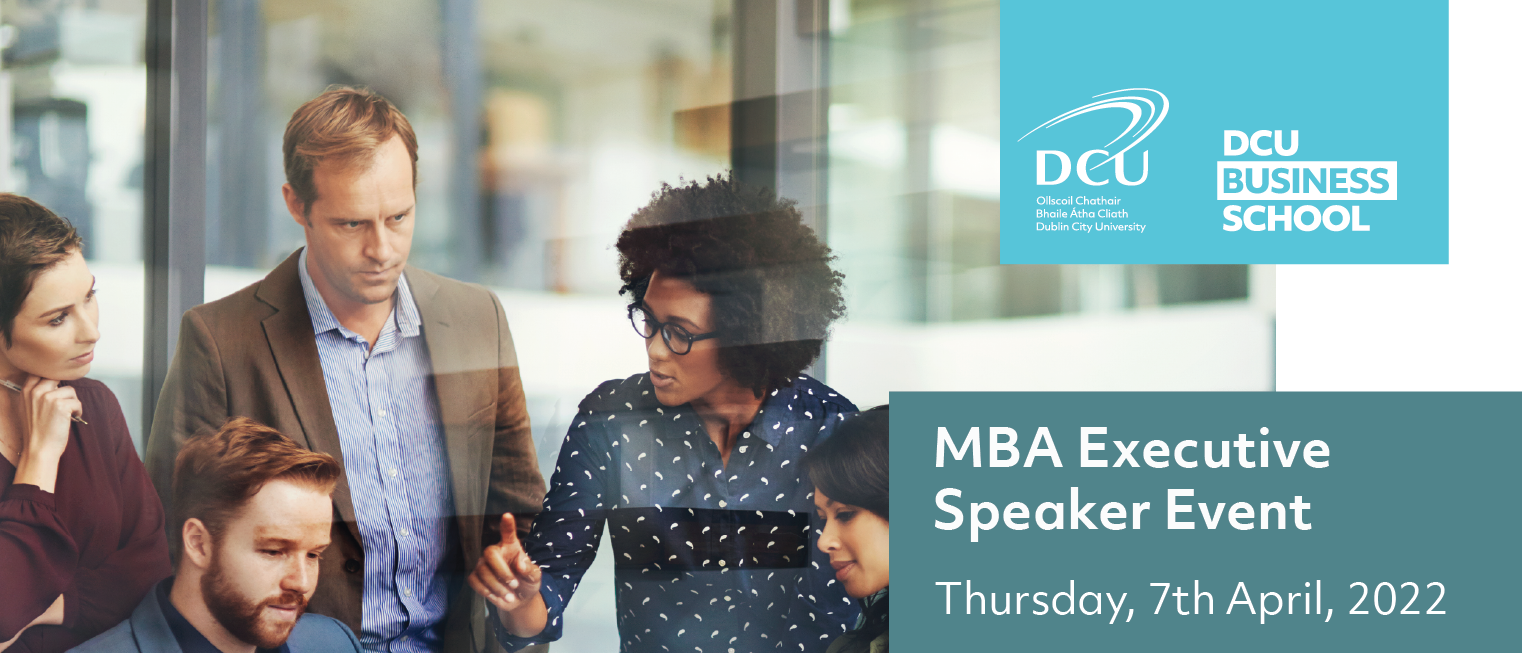 Alumni Invitation MBA Executive Speaker Event
to
Venue
DCU Business School
MBA Alumni
Is registration required?
Yes
Free of charge or ticket price
Free
For more information contact
DCU Business School
DCU Business School would like to invite MBA alumni to join the MBA Executive Speakers event, which takes place online on April 7th from 2pm - 6pm. Attendees will hear from Gabriel D'Arcy, Ex MD of Bord na Mona and Maureen King, CEO of i-trust.
For event schedule and registration click here...