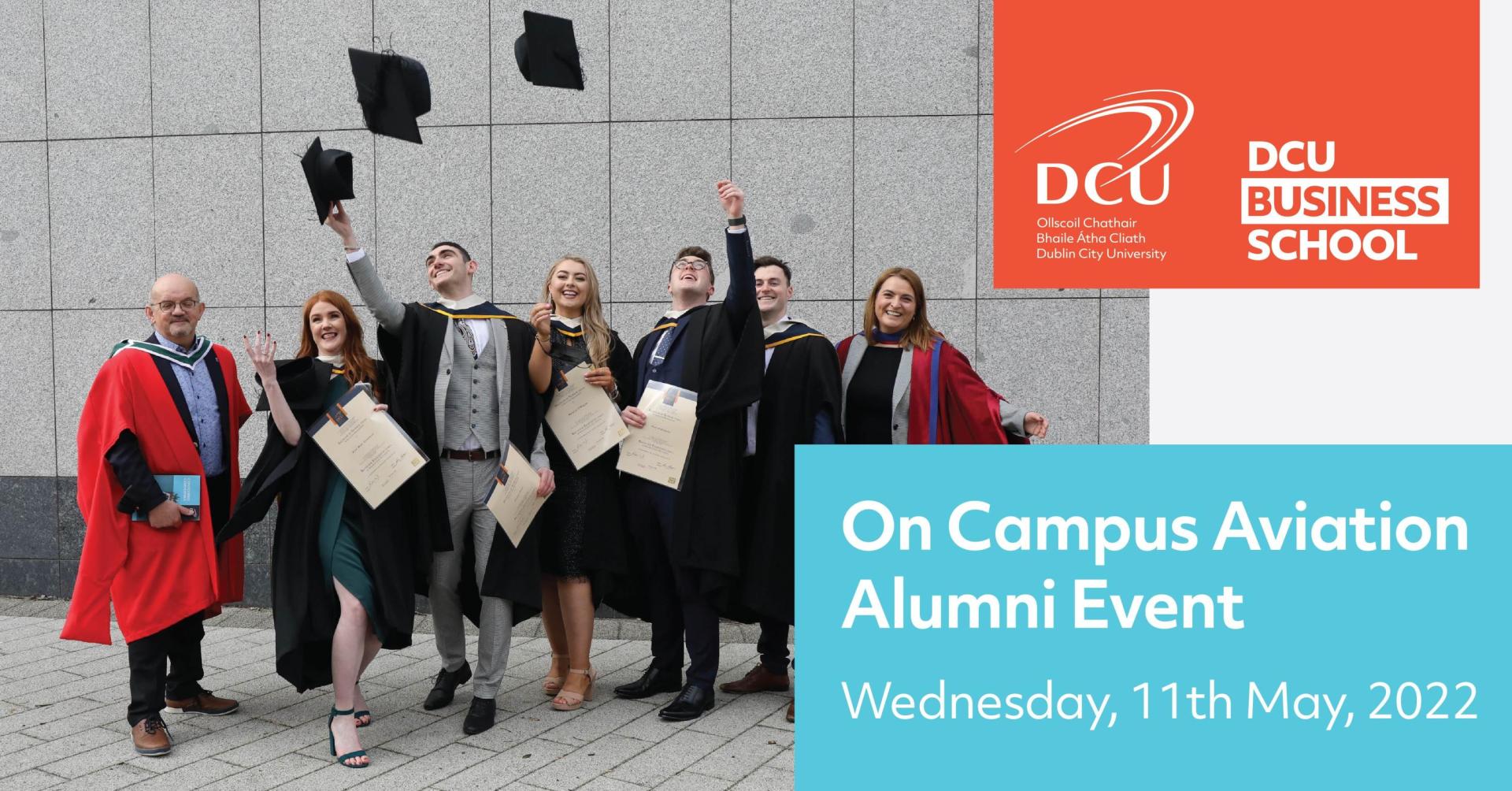 Aviation Alumni Event
to
Venue
DCU Buisness School, Open Space Area
Aviation Alumni
Is registration required?
Yes
For more information contact
Ciara Feeney (ciara.feeney@dcu.ie)
DCU Business School would like to invite our alumni of the BSc in Aviation Management/ Aviation Management with Pilot Studies and the MSc in Management (Aviation Leadership) to a special event on May 11th, 2022.
Date:  11th May 2022
Time: 17.30pm
Venue: DCU Business School, Open Space Area
Schedule
17:30  Welcome Reception
18:00  Panel Discussion (stay tuned for further information)
Register here
If you have any questions, please contact ciara.feeney@dcu.ie
We look forward to meeting as many classmates as possible to renew old aquaintances and reminisce about your time spent in DCU Business School and build new relationships to add to your network.