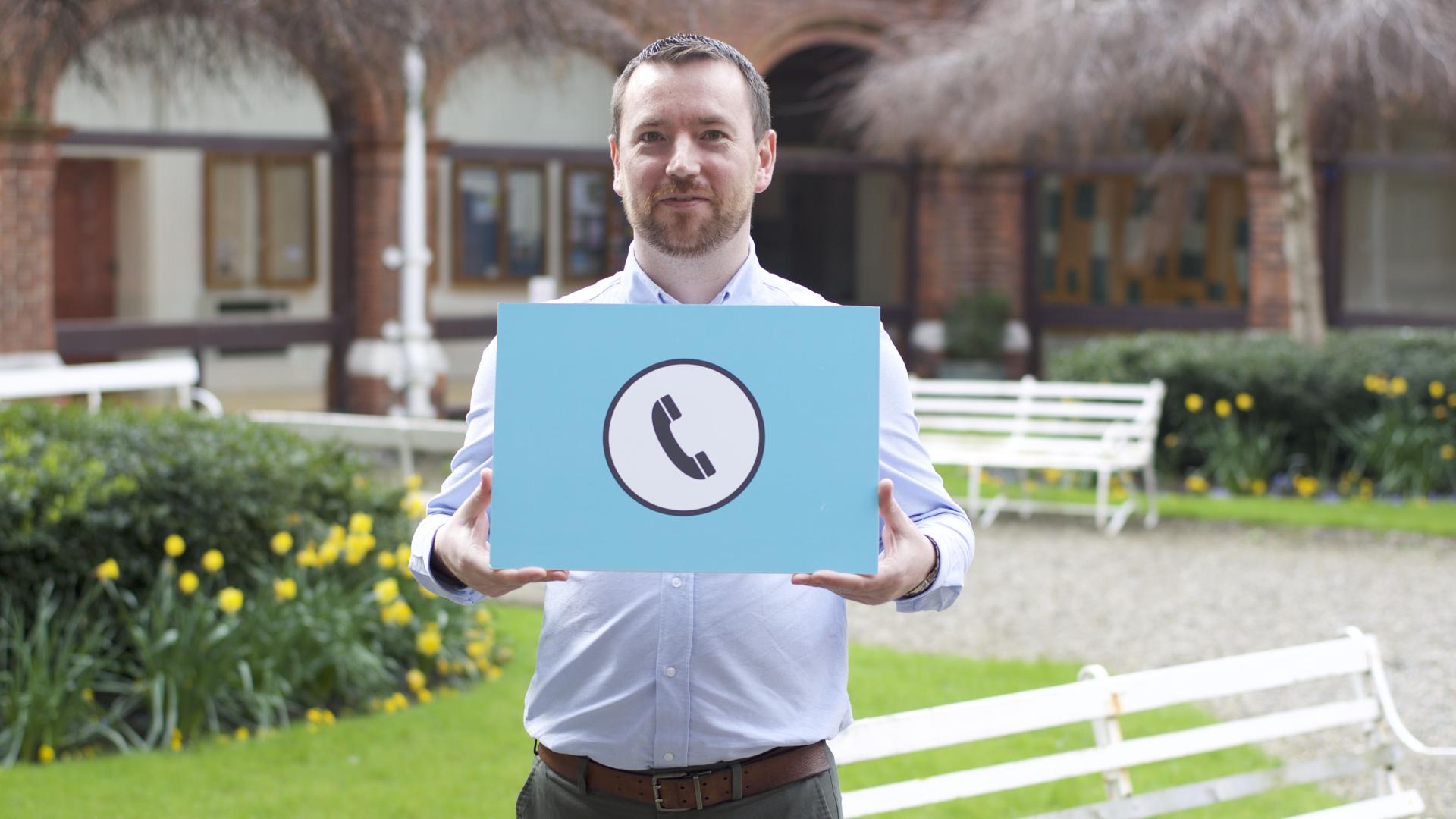 Jonathan Tiernan
Jonathan Tiernan: Let's Keep in Touch
BA in History and English, St Patrick's College, Drumcondra, 1999 – 2002
Director, Alliance for Catholic Education, University of Notre Dame
St Pat's graduate Jonathan Tiernan explains what DCU and St Patrick's College, Drumcondra mean to him and why he likes to keep in touch with DCU today. As an ambassador for our 2018 Let's Keep in Touch campaign, he is urging alumni to update their contact preferences to ensure they receive all the latest news and information on alumni opportunities from DCU. If you would like to keep in touch, click on the button below to update your contact details today.
What did your time in St Pat's mean to you?
My time in St Pat's, as it was then known, was all about people, the relationships I developed and the space where they developed. It was a special place in size and spirit. Whether you were studying for a B.Ed or Bachelor of Arts, everyone had a closeness and a familiarity. The college also had a long tradition, there was always a sense of it being part of the fabric of Irish society.

I established relationships that have endured, long lasting friendships with people I still see to this day. From an academic point of view, the Bachelor of Arts was a ticket to anywhere.

There was always a sense of opportunity and looking outward there too, no matter where you travel in the world, you will always meet a St Pat's graduate.

Why are you proud to be a St Pat's graduate?
I am proud of the people I met and the person that I became. They were the most formative years of my life, the place and the people became part of my identity and who I am today.

How have you stayed in touch since graduation?
I was involved in organising an alumni dinner and ball for St Patrick's College graduates before Incorporation. I also served on the Governing Authority of St Patrick's College, Drumcondra from 2012 until Incorporation in 2016.

I think that older graduates can offer a lot to more recent graduates in terms of advice and helping to build their networks. I often provide advice informally to graduates on job applications. I find even just sharing my own story can help somebody in figuring out their own career development.

Why do you keep in touch with DCU today?
Our identity comes from our family, friends, experiences and education – it is important to keep that piece of your identity alive. Since incorporation, DCU are now guardians of the St Pat's tradition. Our time there made us who we are and that connection needs to continue now through DCU.