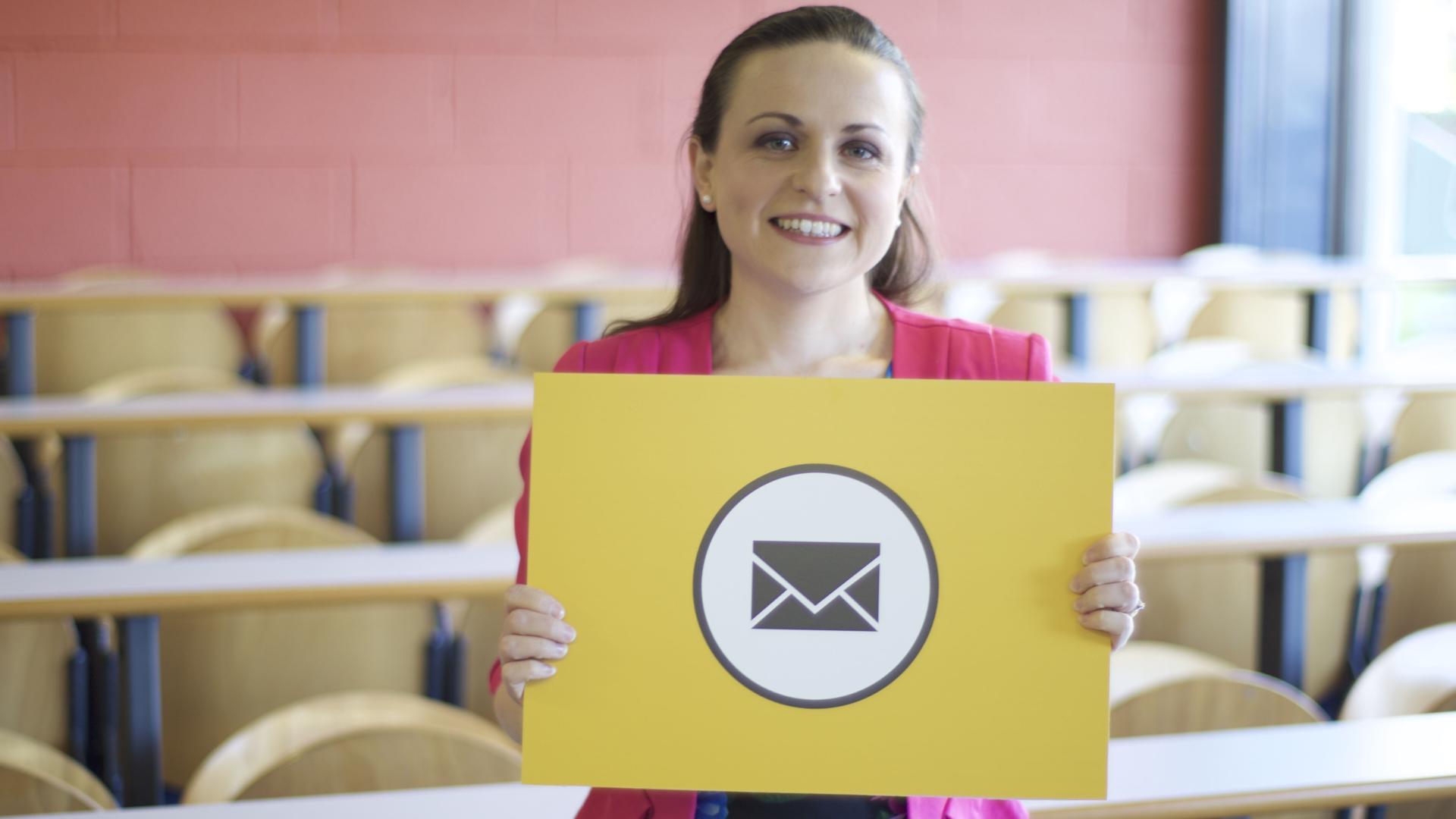 Karena Flynn Thai
Karena Flynn Thai: Let's Keep in Touch
BSc in Multimedia, 2009
Business Unit Director, Pigsback.com
DCU graduate Karena Flynn Thai explains what DCU means to her and why she likes to keep in touch with the University. As an ambassador for our 2018 Let's Keep in Touch campaign, she is urging alumni to update their contact preferences to ensure they receive all the latest news and information on alumni opportunities from DCU. If you would like to keep in touch, click on the button below to update your contact details today.
What did your time in DCU mean to you?
For me, DCU meant a state of the art campus with a brilliant library and up to date technology. It also meant great access to lecturers who were always available for students.

My course was absolutely fantastic and gave me a little bit of everything that I needed to go into a career in marketing. The course was really well tailored to my area – I understand and can do a bit of everything. It equipped me to adapt and to move into different areas in my company to advance my career. Doing group work as part of my course also really set me up for working in the real world.

Why are you proud to be a DCU graduate?
I am proud to be a DCU graduate because for me, DCU is a modern and up to date university with courses that constantly change. I also see DCU as a very inclusive university that feels friendlier, like a neighbourhood as well as a college.

How have you stayed in touch with DCU since graduation?
In my company, we take DCU students on INTRA work placements and that has worked out really well for us, we've even taken on a few after their placement. I see that they are really up to date on digital trends and influencers. They have great technical knowledge.

I also wanted to give something back to DCU and was recently involved in encouraging my company to become a donor to DCU's Access Scholarship Programme.

Why do you keep in touch with DCU?
I like to keep in touch with DCU to hear about new developments in my area. I also love to hear how the University is progressing and what other past students have gone on to do. DCU was a community for me for so long, I don't just want to cut my ties. It can also be very useful to stay in touch with alumni networks.