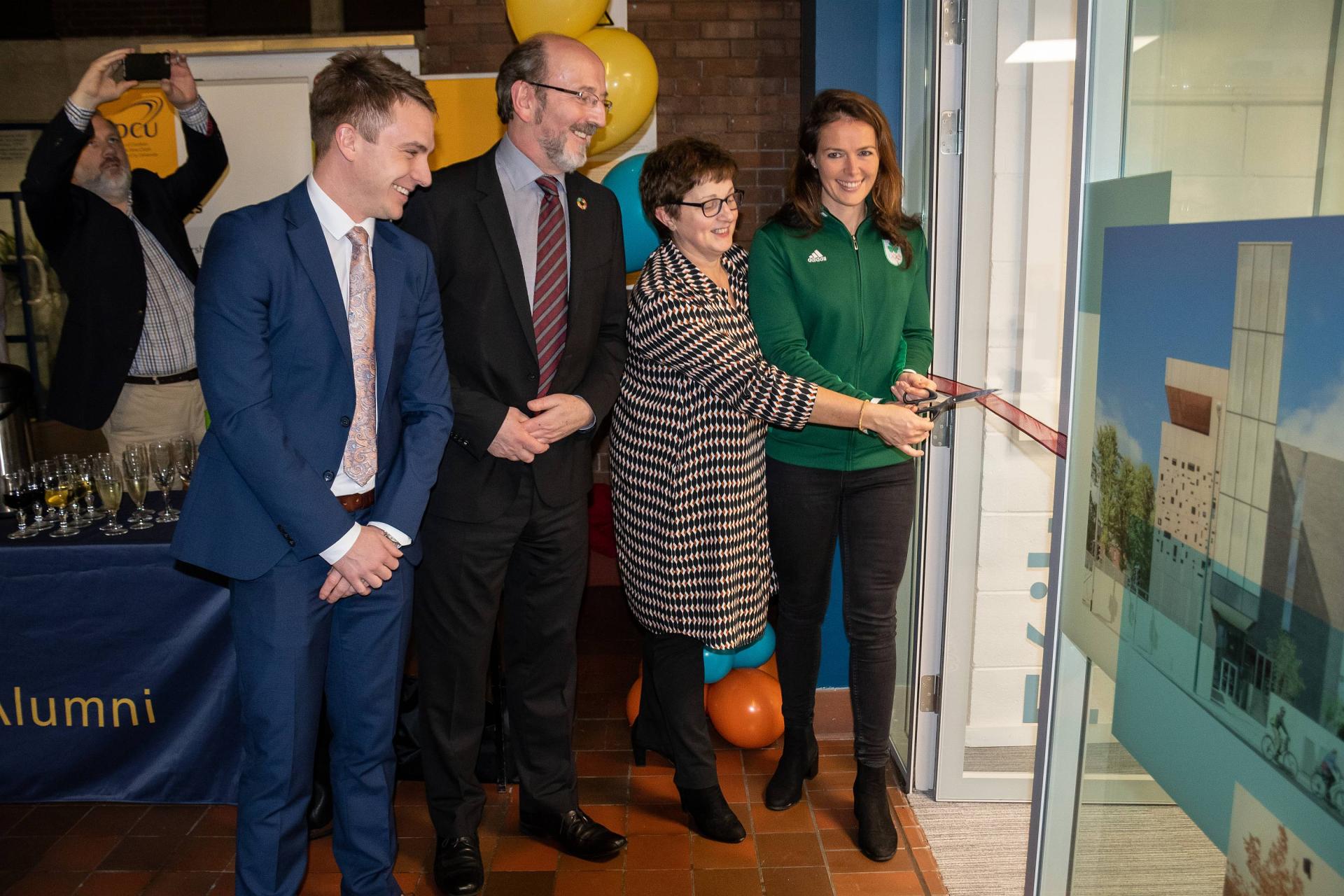 Below Image
New DCU Alumni Relations office 'important milestone' in our relationship with 84,000 Alumni, says President
The "door is always open" to 84,000 DCU Alumni worldwide, University President Professor Brian MacCraith has said.
Speaking at the official opening of the new DCU Alumni office on Monday evening, Prof MacCraith described the new office as "another important milestone in terms of Alumni Relations at DCU".
"It demonstrates the importance we place on our relationship with our graduates. We now have approximately 84,000 Alumni worldwide.

"Alumni are lifelong and integral members of the DCU community. This new centre is physical proof of that. The door is always open," he said.
The last two years have been busy for DCU's Alumni Relations Office.
Their DCU Mentoring Programme was a winner at the IITD National Training Awards
DCU's Annual Alumni Awards were sell-out events for 2018 and 2019, and more than 70,000 copies of this year's DCU 'Voices' magazine have been distributed around the world.
A number of DCU Alumni events took place in four cities across the US and Europe during St Patrick's Week, and just last week, the 'DCU Fireside' series went Stateside for a special DCU Alumni event with Lorraine Twohill, the Chief Marketing Officer at Google who is also a DCU Alumna. Director of Alumni Relations Ross Munnelly has been invited to join the CASE Alumni Relations Institute in July 2020.
"It's a two-way street. DCU benefits hugely from our alumni body's rich experience and generous supports. We offer a suite of services, a range of engagement activities and a network of connections that are invaluable to our graduates in their various career paths," said Prof MacCraith
To demonstrate the success of DCU Alumni, President MacCraith pointed to the winners of this year's Outstanding Achievement Awards at the 2019 DCU Alumni Awards, including Lorraine Twohill, Shay Walsh, Managing Director at BT Ireland, Sr Orla Treacy, Head of the Loreto Schools in Rumbek, South Sudan, Lindsay Peat, Irish Rugby International, and former Taoiseach Enda Kenny.
"We are equally proud of the many thousands of other alumni who are making valuable contributions to their communities, the world over.
"They are our best ambassadors, exemplifying who we are as a university, and our mission to 'transform lives and societies'," he said.
Renowned canoeist Jenny Egan - who has won medals for Ireland at World and European Championships and is also a DCU Alumna - was on hand to officially open the office.
For more information or if you're looking to contact the DCU Alumni Relations Office, please go here: https://www.dcu.ie/alumni/index.shtml