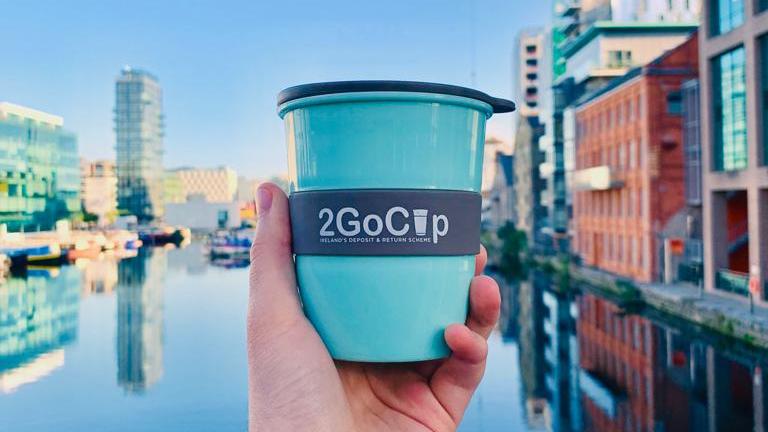 Alumni Spotlight - Business Owners: Kevin Murphy of 2GoCup
This month, DCU Alumni Relations Officer, Leanne Hanafin chatted with January's Alumni Spotlight Business Owner, Kevin Murphy. Kevin is a graduate of the BSc in Marketing, Innovation and Technology, 2019. He is now the Founder & CEO of 2GoCup, an environmental deposit and return scheme, which aims to reduce the use of single-use cups.
What are your recollections of campus life when you were a student?
Well it wasn't too long ago for me so fortunately I can remember it like it was yesterday! Particularly with the current restrictions, I think what comes to mind firstly is the energy of the bustling campus. Whether it was between lectures, the library or the hub there always seemed to be so much going on and I must credit the Student Union during the time I was there, their involvement in day to day affairs allowed for everyone to be kept updated on the ongoings of DCU life. It certainly allowed for everyone to have the opportunity to get involved. 
What's your favourite memory of your time as a DCU student?
Although quite a hectic period for nearly everyone, I think the latter weeks of my final year got the very best out of me across several categories. The balance of just launching the first pilot Deposit & Return Scheme here in Ireland which I was so lucky to have (Director of Sustainability) Samantha Fahy of DCU so heavily involved with 2GoCup, catching up with people you might not see so frequently as they head off on their own adventures and of course final year assessments and exams to manage. I really appreciate a busy environment, and I think looking back it was the perfect preparation (and fun) before we leave college.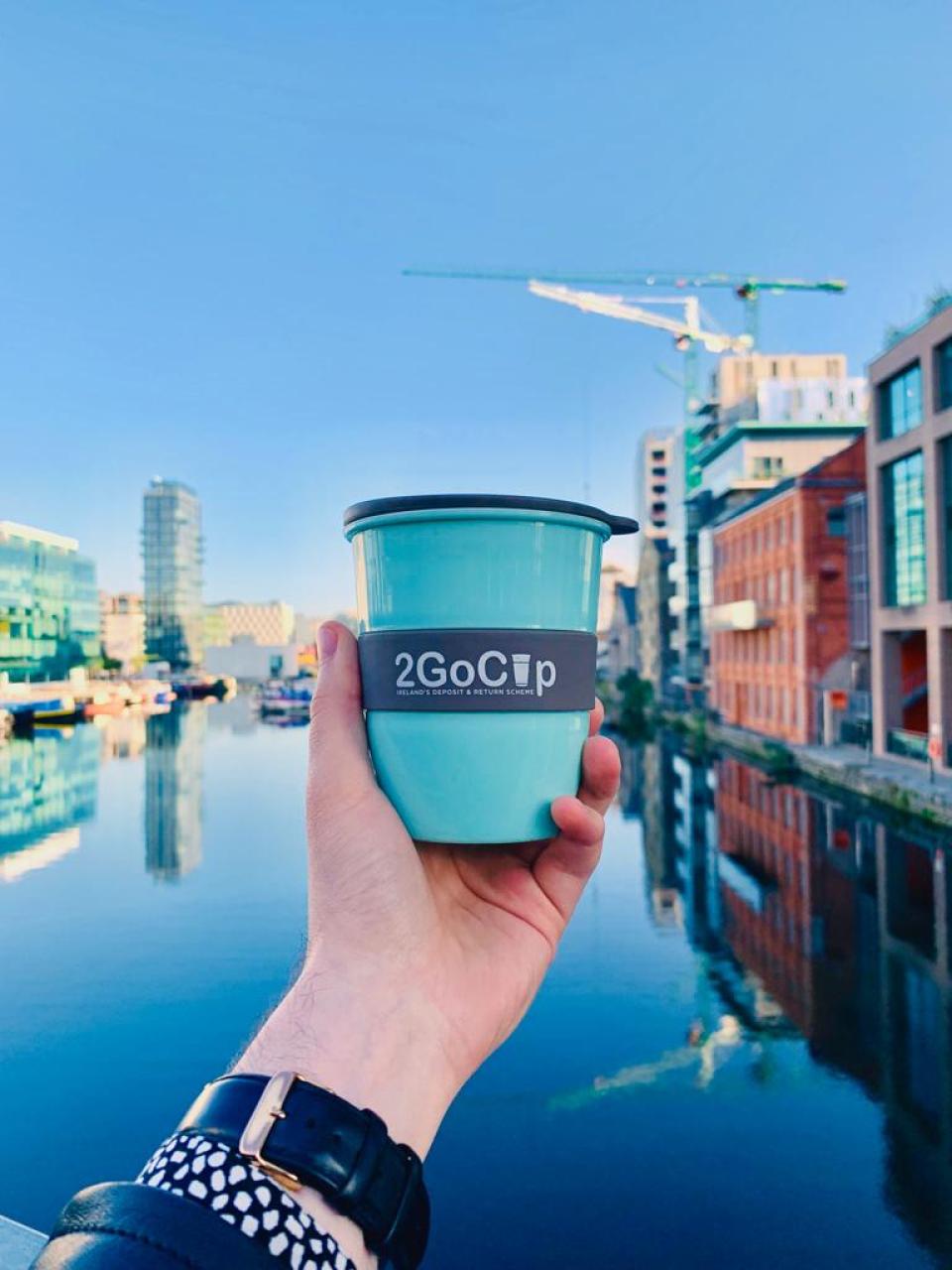 What is your current role and what does it involve?
I am the Founder & CEO of 2GoCup. One of my favourite things about my job is each day can vary. I can go from a committee meeting of environmentalists, a discussion with a governing body, a (virtual) coffee with a like-minded company on the other side of the world to even just having a quick chat with an independent café in rural Ireland.
Unquestionably the part I enjoy most is working with my team, especially on new challenges or a particular project we've set our sights on. Since we were creating something new from our launch post-pilot, I always set out with the mindset to create a young team to tackle traditional industries with a fresh perspective. Unquestionably every success we've had, big or small, has been a team effort – with the help of good coffee.
What has your career looked like since graduating from DCU?
I probably fall into a niche category in that I created 2GoCup, which traditionally provided branded cups to organisations (such as Opel and Revive Active) and independent cafes, just as I was finishing my INTRA placement so I was very much thrown in to understanding how to run and scale a business while still finishing college. During our Deposit & Return Scheme pilot operation which finished in the summer after final year, we transitioned into a company that provided a nationwide Deposit & Return Scheme. How this works is you order a coffee as per normal, pay an additional €1 for a reusable cup, and on return to any participating site you receive your €1 back. The café simply washes the cup just like a mug in a restaurant and it's good to serve out of again. Completely eliminating the need for single-use cups.
This way the business is no longer paying for cups, they either have the cup itself valued at €1, or the €1 given as a deposit from their own coffee customers. A minimum saving for every single café outlet we have is 70% vs any other alternative in the world. On top of this, your average joe no longer needs to spend big money on a keepcup and try wash and bring it around with them.
Over the next six months we grew to over 100 sites ranging from Dublin Zoo, ESB, to independent chains and even have sites partnered with us across the UK and further afield. We expect to officially launch in South Africa and America later this year.
What are your career highlights and achievements that you would like to share?
We've had a lot of significant 'firsts' over our short time, ranging from Business All-Star 'One to Watch' to just this year finishing Runner-up in the Early-Stage Category in the National Startup Awards. A couple of things that stand out is naturally our pilot operation proving that people in Ireland were willing to get behind initiatives that hadn't really been developed here before. It was a very busy period while we tracked the progress of launching in over 7 outlets in one go. We featured in the press not only across the country, but the Times in the UK, papers in Central Europe and even as far as America and Canada – we set off quite some curiosity. Since then, we've featured on Irish Nationwide and a good chunk of radio stations across Ireland.
When the pilot finished, I was contacted by Zero Waste Scotland to help develop their own pilot operation which was to run across three cities quite rapidly, we've since continued our relationship and in the meantime I was flown to Edinburgh to speak twice at the National Resource Conference alongside Keepcup, Hubbub, the NHS and Scottish Government Representatives – for three months out of college that was quite a surreal.
Another may be the work carried out at The Wild Lights in Dublin Zoo in partnership with Baxterstorey, we cannot find many circular economy operations that managed to launch into a Zoo so that was a lot of on-the-ground research to understand what may be involved. Finally, as it fell just before Christmas 2019, we made what is called our first 'bridge' were we worked with a company called Baltzersen's in Harrogate, England to launch in to the UK officially, we've gone on to have our scheme in five cities across England.
Last January, I was chosen as a Climate Ambassador by An Taisce for the year 2020.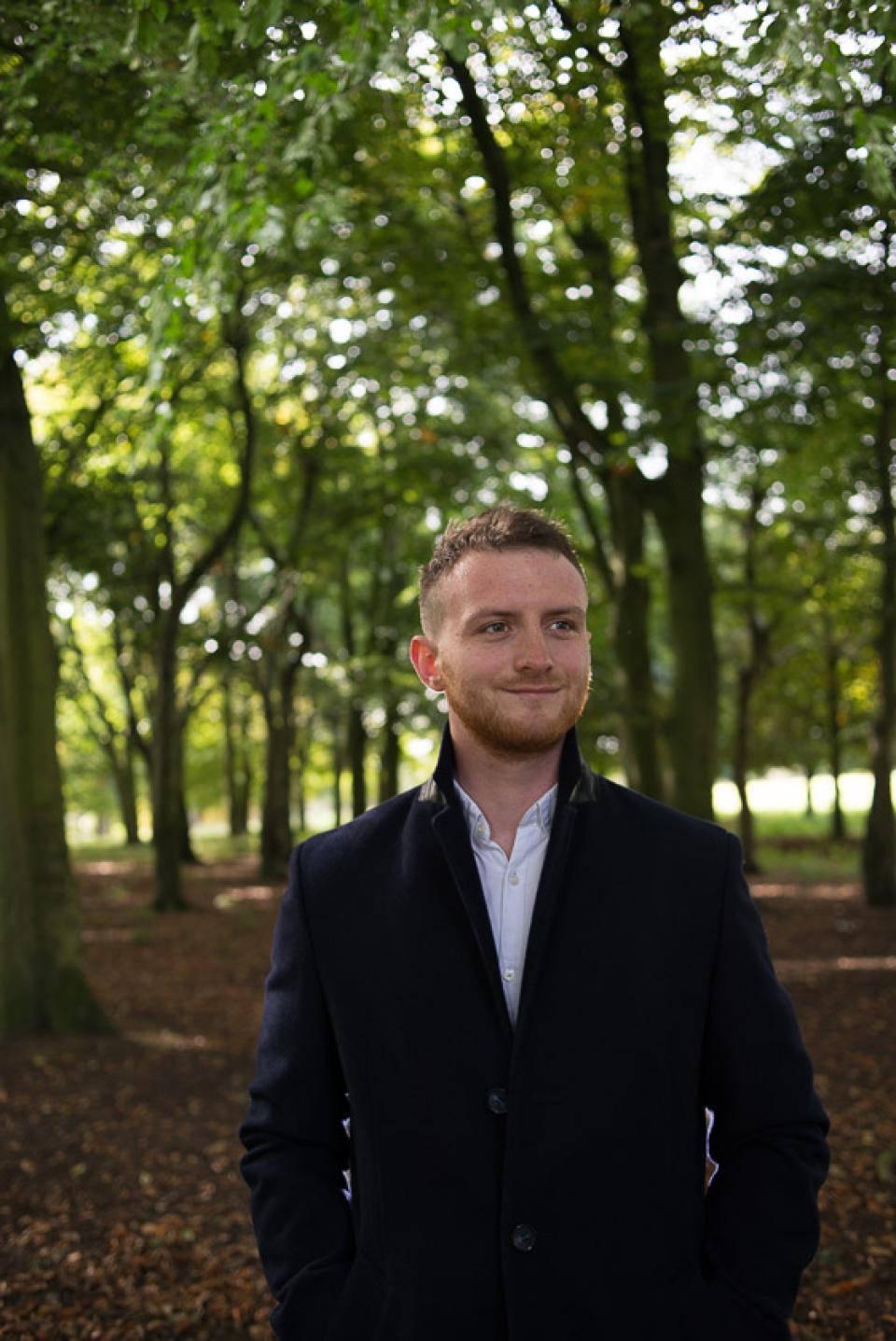 What advice would you give to current DCU students? 
This is a big one for me because I get this quite a lot. I've luckily worked with nearly every University across Ireland and what notably stands out about DCU is the culture – something you likely won't realise till you leave. From the top of the University down to the students, is the ability and freedom to grow and develop as you see fit. I really only came to understand this in my final year,but looking back at how even lecturers encourage you to question things, how the staff appreciate ideas – DCU recognise that a rising tide lifts all boats and the support is certainly there not only as a student, but after. I would recommend any student at any level to evaluate what modules there doing and consider how that can play a part for when you leave.
As a personal example, Gary Sinclair really helped me nurture my thinking on the 'bigger picture' and today's society (I still find myself thinking about his topics). Samantha Fahy changed my entire perspective on sustainability and to this day is still someone I consider one of the most informed environmentalists and world-class at driving ideas to life and I have no doubt Roisin Lyons will help develop the next generation of DCU entrepreneurs, because I still find her supporting me after I have left.
University is built on the foundations of nurturing ideas, so question what is around you. Don't be afraid to ask who to speak to. You're likely talking to an expert in their field after all!
For more information on 2GoCup, you can see 2gocup.ie or follow 2GoCup on social media: