Alumni Spotlight - Business Owners: Dr Colm Fallon of Project One Sky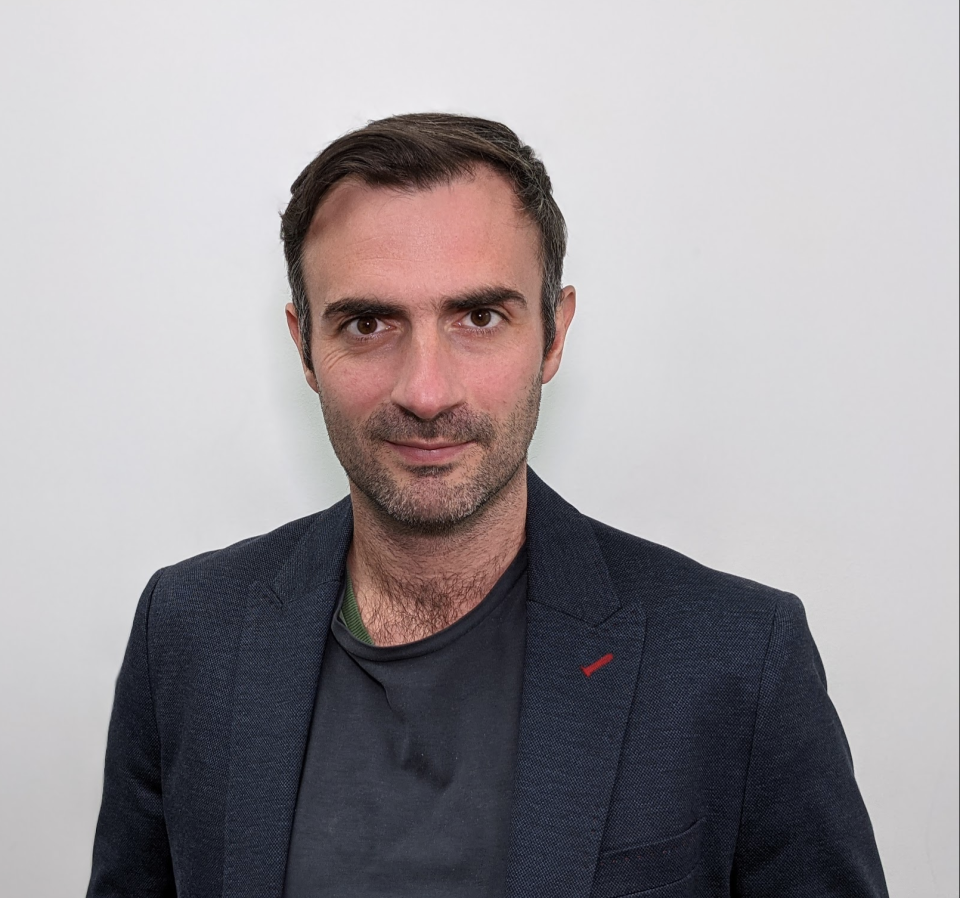 This month, the Alumni Spotlight: Business Owners feature returns!
We spoke to September's Alumni Spotlight Business Owner, Dr Colm Fallon, a two-time graduate of DCU. Colm graduated from the BSc Applied Physics in 2008, and later with a PhD in 2013.
He now works as the CEO and Founder of Project One Sky, a wellbeing education company for secondary school students. In almost 70 schools and centres nationwide, Project One Sky uses an Edtech platform to encourage discussions between teachers and students about what it means to live a good life. As seen on projectonesky.com, the mission of the company is to "deliver high quality education to empower students to achieve high levels of unshakeable wellbeing, to benefit not just themselves but their societies."
What are your recollections of campus life when you were a student? 
"I was lucky to get the opportunity to travel a lot while in DCU, I would spend semesters abroad and every time I returned, the campus looked different. The physical campus was constantly under construction, with new courses and departments bringing a more diverse set of people to the place. It was a modern and progressive university, with a real spirit of adventure that was reflected in the people there. I was a mature student so I was unsure of how I'd fit in but the nightlife was great craic and plenty of 5-a-side kept me in shape."
What's your favourite memory of your time as a DCU student?
"The School of Physics is small and so everyone knows each other – there's a really strong bond between the students and lecturers. I'm not sure if it's still active, but we used to host 'low energy lunches' where a student, lecturer or guest speaker would deliver a talk on a topic that interested them, while we ate lunch. Talks ranged from how the transistor brought about the 60s revolution to the science of isolating a single atom. It was a very broad education!"
Provide a brief summary of your career since graduating? 
"After graduating, I was involved in a physics education startup that didn't work out. I love science but I didn't want to work as a scientist so the only real option available for me was to work in a bank. I didn't like that option either, so I moved to Berlin and started teaching, and developing my idea. I came back to Ireland a year later and taught in a school for a year and began testing my idea with students. A year later, I approached Enterprise Ireland, who told me to go away and build a better case. I spent a year working with a few schools, after which EI accepted me onto their New Frontiers Phase 2 course in TUD Blanchardstown. I learnt how to develop more than just a product – I developed a business, and founded the company in March last year. The pandemic hit two weeks after I had founded the company, but I worked hard and adapted quickly, and the business became successful. We're now in our fourth year; I'm humbled when I consider how far we've come."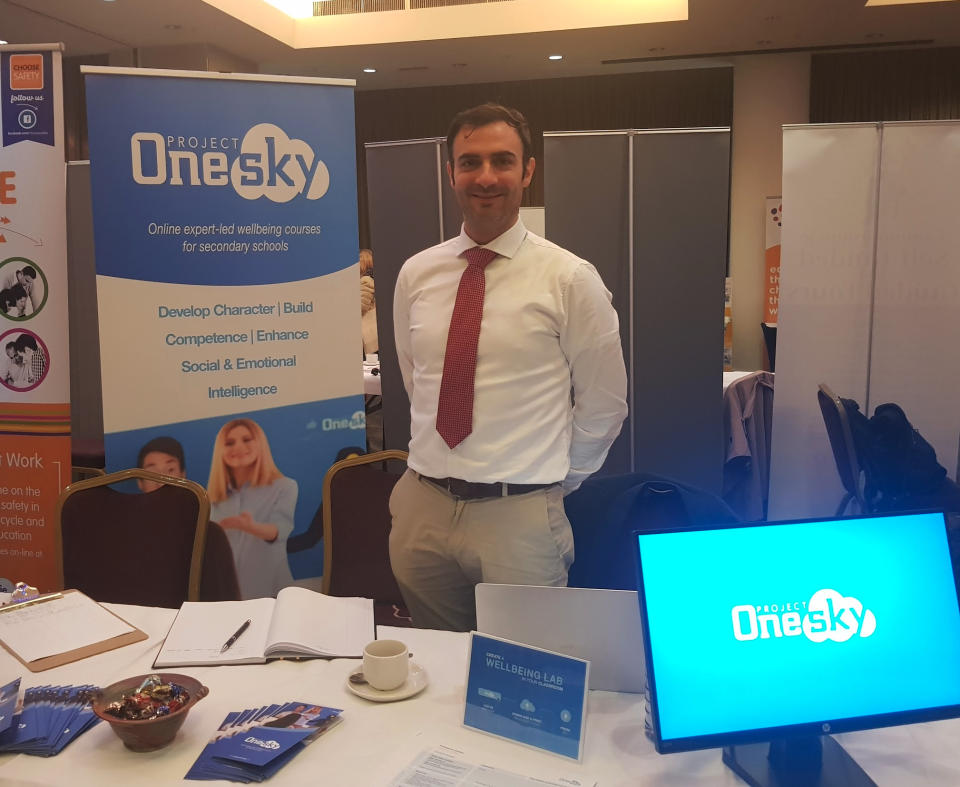 When did you start your business and what was the idea behind it? 
"Although my company was only founded in March 2020, the idea behind it began a long time ago. I suffered with mental health issues as a teenager and dropped out of college at 17, returning to DCU years later as a mature student after a tough time. I wasn't particularly interested in a career – I wanted to understand the significance of life, and DCU provided me with the opportunity to do that.
I got a very rounded education; I was interested in both philosophy and maths, and studied physics as a kind of meeting of the two, and I got to travel to Dallas, China & India as part of my education (as well as studying Mandarin for a year). I worked out what I needed to work out, and realised that what I wanted to do more than anything was to teach what I had learnt, and to give back.
My background in physics has given me a lot of very adaptable technical skills, and so I moved into Edtech to maximise my impact. The idea itself is this – if we truly know ourselves and are comfortable with who we are, we will not only live better lives for ourselves, but will positively affect the lives of those around us and improve our society. There are many recent examples showing us that technology can quickly transform culture, and if we use tech for good we can deal with the global crises now facing us."
Career highlights or achievements you would like to share? 
"I got feedback from the parents of a student a few months after the pandemic had begun -  they said that their daughter was 'the most engaged she had been since the beginning of the lockdown'. 
I had gotten lots of positive feedback from both teachers and students at this stage, but this statement really hit me. It wasn't over the top by any means, but the whole country was going through a really tough time, especially young people, and I was attempting to educate and uplift them. The parents had reached out to their daughter's teacher without being prompted, to tell them this. They were relieved that their child was ok, and more than any statistic I had gathered, this made me realise I was making a difference."
What are the key skills you learned at DCU that have influenced your career?
"Although my education was a very technical one, the most important skills I learnt were soft. My PhD supervisor is an excellent scientist, but more than that he is very generous spirited, and is interested in service rather than in power. I aim to lead my team in the same manner– I have a strong drive but I try to listen as much as possible, and I believe it encourages a culture of growth and learning, and general positivity. I don't have a lot of experience in the corporate world but our 'research group' model seems to work well."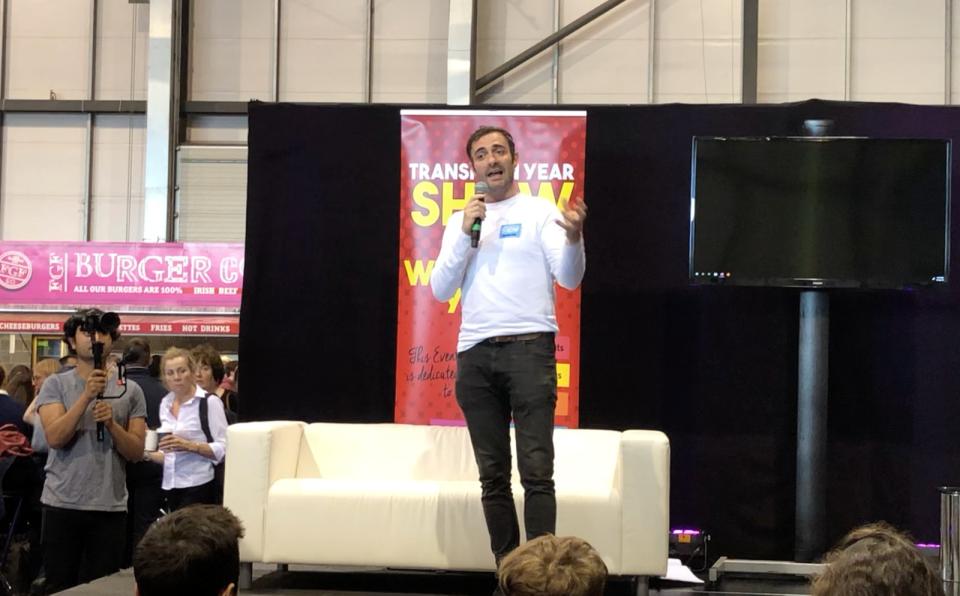 What advice would you give to current DCU students?
"When you finish university you'll have to grow up, buy a suit, get a job, start a career, find a place to live, solve the economic, political and environmental crises and probably continue wearing a mask indoors. Now is your time; play, explore, learn. You're more potential than you are personality – read more, and read stuff that's not related to your course. Watch your thoughts and feelings and aim to be as truthful as possible. Whatever you do, do it fully; from the heart. Have as much fun as possible. Bring everyone with you."