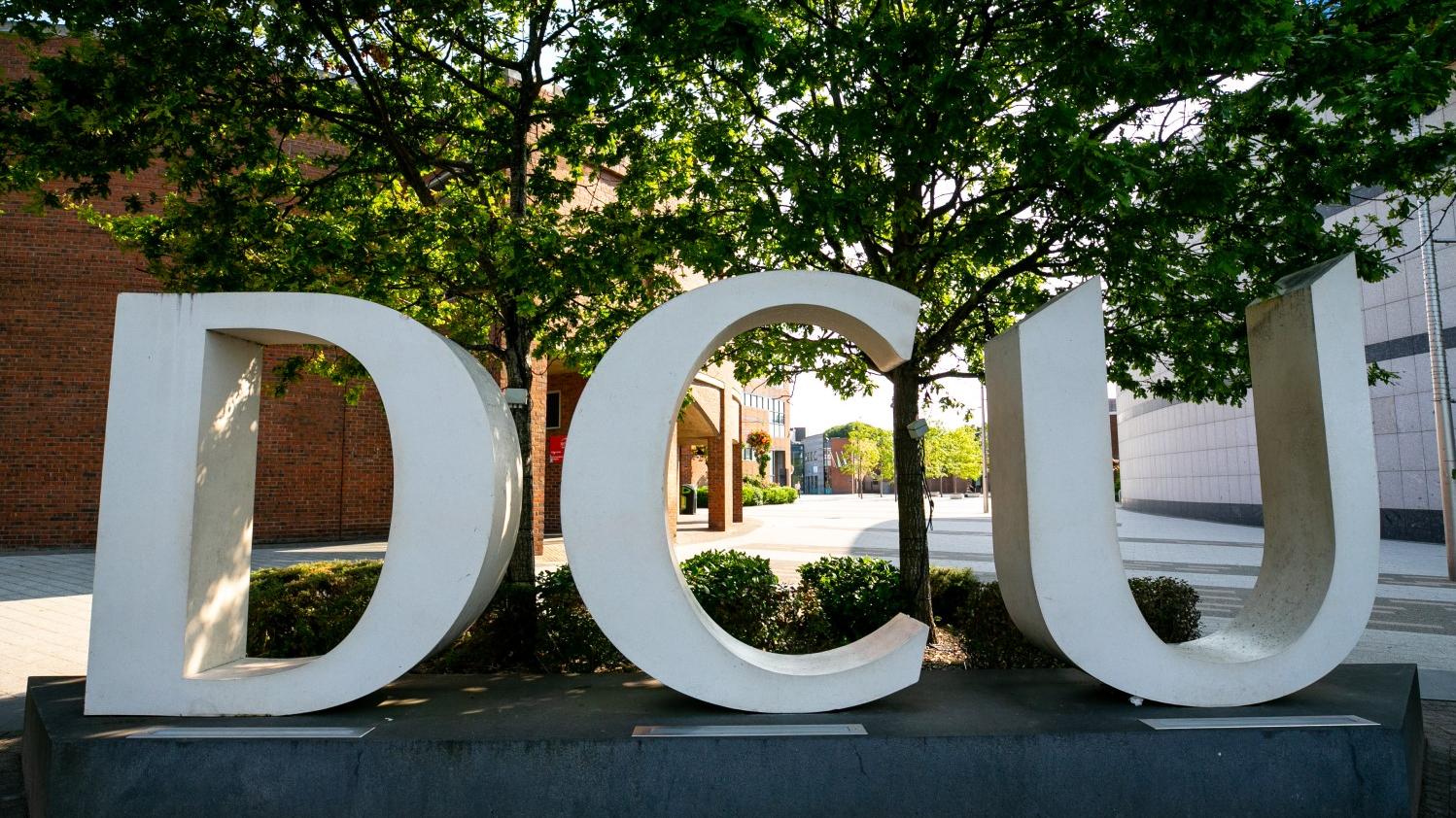 Opening doors for women in tech
While Sinéad Strain is now a prominent woman in tech, working as the head of global markets trading platform and the 'Marquee' digital storefront at Goldman Sachs, she originally thought she was destined for a career in accountancy. "I liked maths and my parents were very practical, so I thought I needed to study something that led to a good job," she recalls.
However, when she attended an open day at DCU and sat in on a computer applications session, she realised that was where her true passion lay.
"The act of sitting in that sessionduring the DCU open day inspired me to think about this as an option. I still had accounting in my list of preferences, but when computer applications at DCU came up I jumped at it. It was an easy choice to make and I'm very glad that I did."
She says it was good luck that she ended up sitting in on that open day session. "This was not part of my original plan and that has been a trend in my life. Life presented opportunities along the way and I was happy to take a chance. I've never had a grand plan in life. I'm still figuring that out."
Her own experience means she emphasises the value of letting opportunities lead the way. "I think it is OK not to have your career path fully figured out and take some risks as new opportunities come along. Many of my choices were not by design but resulted in fun career and life highlights."
Problem solving
Through her course in DCU, Sinéad secured an INTRA internship at Microsoft. This gave her amazing experience with technology, but it also helped her realise she wanted to work with companies that had business problems that she could solve with technology instead of coming up with software ideas.
So, after graduating from DCU, Sinéad joined multinational IT company, Electronic Data Systems (EDS), where she worked with a few client accounts. "I was in the UK working for one of these clients when I saw that JP Morgan was recruiting in London," she says. "I did not know anything about the financial services industry, but I had heard that they were investing a lot in technology, so I decided to try it out."
Sinéad worked there for five years before an opportunity brought her to New York. She decided to stay. In 2005, she moved from JP Morgan to Goldman Sachs, where she has worked in several different roles. "I started in interest rate technology, and moved to run FX technology in 2008 right before
the financial crisis," she says. "I expanded my role to run fixed income, currencies and commodities technology in 2014. Over the past few years, I was asked to lead Marquee engineering in addition to global markets trading platform engineering."
Sinéad's current role involves running a global organisation that develops software solutions for external clients and internal trading desks.
"I've never had a grand plan in life. I'm still figuring that out."
"The industry has changed dramatically over the years and that is what keeps me interested," she says. "When I first started in this industry most of our trading interaction with clients was via voice, and now we offer sophisticated solutions over many distribution channels including API, web, desktop and mobile."
Volatile markets
A major turning point in Sinéad's career came during the financial crisis of 2008. It was around this time that she had moved from US interest rate markets technology to lead foreign exchange technology.
Suddenly, she found herself in a new space with new technology and a new team. "That was definitely a very stressful time, I was in a new role during volatile market conditions, and I lacked a bit of faith in myself," she says.
However, some encouraging words from a good manager made the difference. "I learned to be resilient, how to show up every day during those challenging times and become a leader.
"My self-confidence was at a low point, but I picked myself up, communicated, worked with others, learned, and emerged from that time with a really good relationship with that business."
Women in technology
Sinéad recently received an Outstanding Achievement Award for Innovation and Technology at the 2020 DCU Alumni Awards. While her career speaks for itself, the award was also an acknowledgement of her long history of encouraging women into engineering.
"I've seen the industry change over the years both from who was going into computer science, and then who was coming into the industry," she says. "I've never had a grand plan in life. I'm still figuring that out."
Interestingly, while the technology sector has suffered from a gender gap over the years, Sinéad's own class of 1992 in DCU was almost 50/50. "It was only as I went through my career and into industry that I started to notice that it wasn't quite representative of the workforce.
"So, where those numbers trail off, it has been even more important that we demonstrate that this is a good career path for women. That
has been a passion of mine."
Within Goldman Sachs, Sinéad is the co-sponsor of the group's Women in Engineering network, and the company is also engaging with young girls and women at school and university levels. She has also served on the steering committee for the New York Chapter of the Anita Borg Institute, which supports female technologists in New York City.
"My goal is for women to see that there are enough role models, that this is a valid career path for them, and that they can actually aspire to become more senior and be leaders in this space," she adds.
"My goal is for women to see that there are enough role models, that this is a valid career path for them, and that they can actually aspire to become more senior and be leaders in this space,"