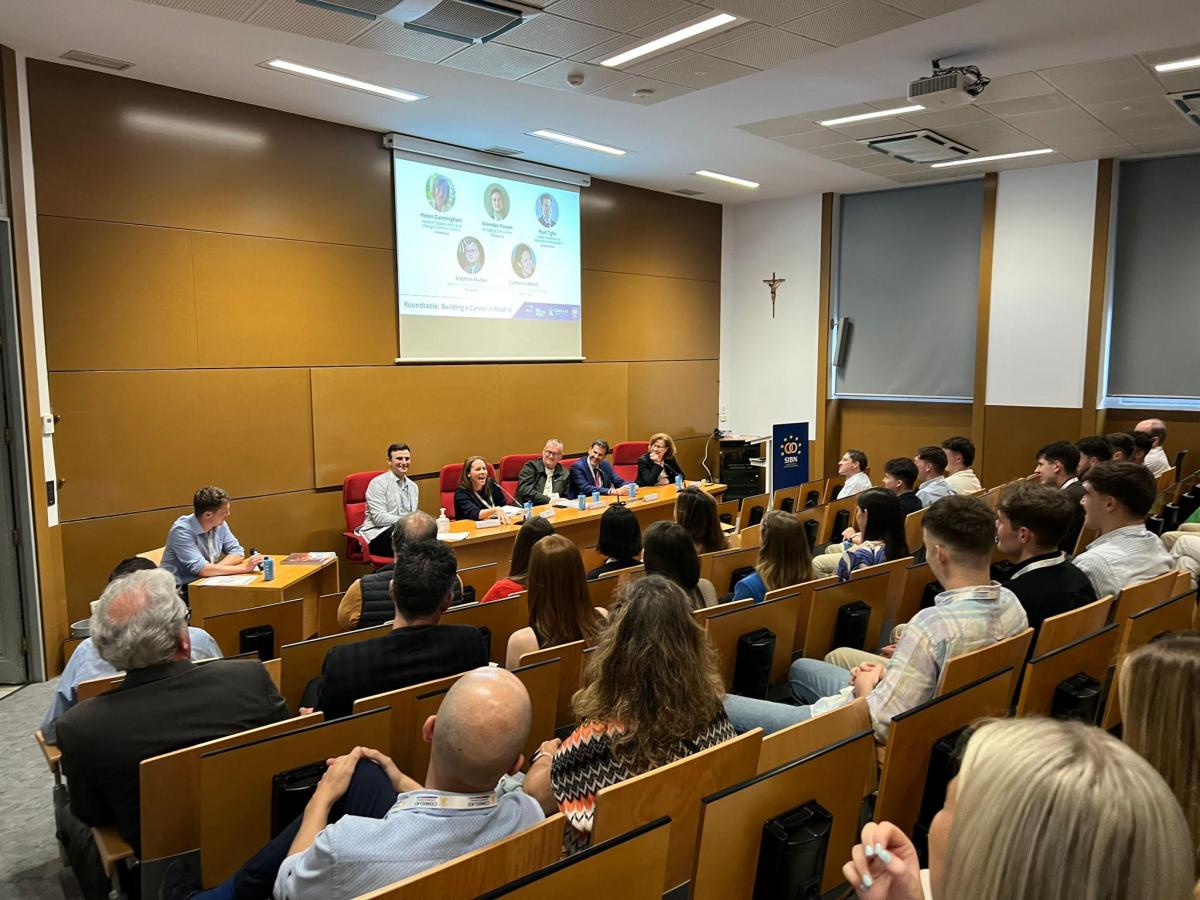 DCU Networking in Madrid
DCU Alumnus Sam Jones, collaborated with the DCU Alumni Office and the Spanish Irish Business Network (SIBN) to organise this inaugural event in Madrid, which saw the convergence of established professionals, recent graduates, and current students.
On the 26th of April, the DCU representatives abroad joined forces with the SIBN to deliver an insightful roundtable discussion on career development in Madrid, featuring a panel of highly successful Irish business people based in Madrid, including DCU Alumni's own Helen Cunningham (International Marketing, Spanish & German). Helen, who currently serves as Head of Global Internal Communications at Amadeus and boasts over two decades of experience in Spain, spoke glowingly of her time at DCU and the enriching experience that the Erasmus programme granted her.
The event was a resounding success, attended by almost 40 DCU students and graduates, alongside numerous professionals from the Spanish-Irish community. It was a productive evening of advice, storytelling, and networking, showcasing the benefits of the DCU Global Business programme, with like-minded individuals from the programme from different generations sharing their DCU stories and experiences and providing valuable advice to their younger counterparts.
The SIBN expressed their gratitude to Sam and the DCU Alumni Relations Office for their support in bringing this event to fruition efforts. Attendees showed an interest in an annual event of this nature, further strengthening the ties between DCU, its partner university ICADE, and the ever-increasing network of DCU Alumni in Madrid.