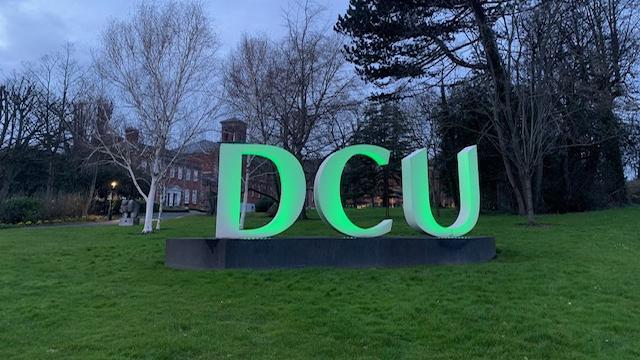 Emerging Leaders Celebrate Seachtain na Gaeilge
On Wednesday 8th of March, the participants in our 2022/2023 DCU Emerging Leaders Program (ELP) gathered remotely to celebrate Seachtain na Gaeilge and share the best of Ireland with their international friends.
This year's event was particularly special, as we were joined by alumni of the Arizona State University's renowned Thunderbird School of Global Management as well as graduates of the DCU & PNU programmes. DCU's partnership with ASU continues to go from strength to strength.
ELP leader Katie Keogh extended a trans - global welcome to our participants who attended the event from across Ireland and the world. Katie also recognised our speakers; President of Conradh na Gaeilge Paula Melvin, and former intercounty footballers Conor McGraynor (BS in Biotechnology, 2016), and Director of Alumni Relations Ross Munnelly.
Paula Melvin is the first female to hold the office of President of Conradh na Gaeilge since 1995 and is a 2022 Alumni Award winner. Paula delivered an interactive walkthrough of the basics and foundations of the Irish language and revealed that it is one of the oldest official languages still spoken today.
Ross Munnelly and Conor McGraynor delivered a pre - recorded video presentation which provided a sharp and detailed insight into Gaelic football and hurling - our national sport. In the past number of years the GAA has rapidly grown its playing base and presence in the United States, with New York competing in the Connacht Senior football championship and several exhibition matches being held there.

After a breakout session, where groups had a varied discussion on famous Irish people, sport, food, literature and of course the Irish weather, participants were treated to a fantastic musical performance by final year student of Bachelor of Religious Studies Education Molly Tobin. Molly played 'Inis Oirr' on the harp and 'Farewell to Miltown' on the concertina. An ode to Irish music, one of the most central aspects of our culture.

Having paused for our 'Big Smiles' group screenshot, Katie Keogh wished everyone a happy St. Patrick's Day 2023.