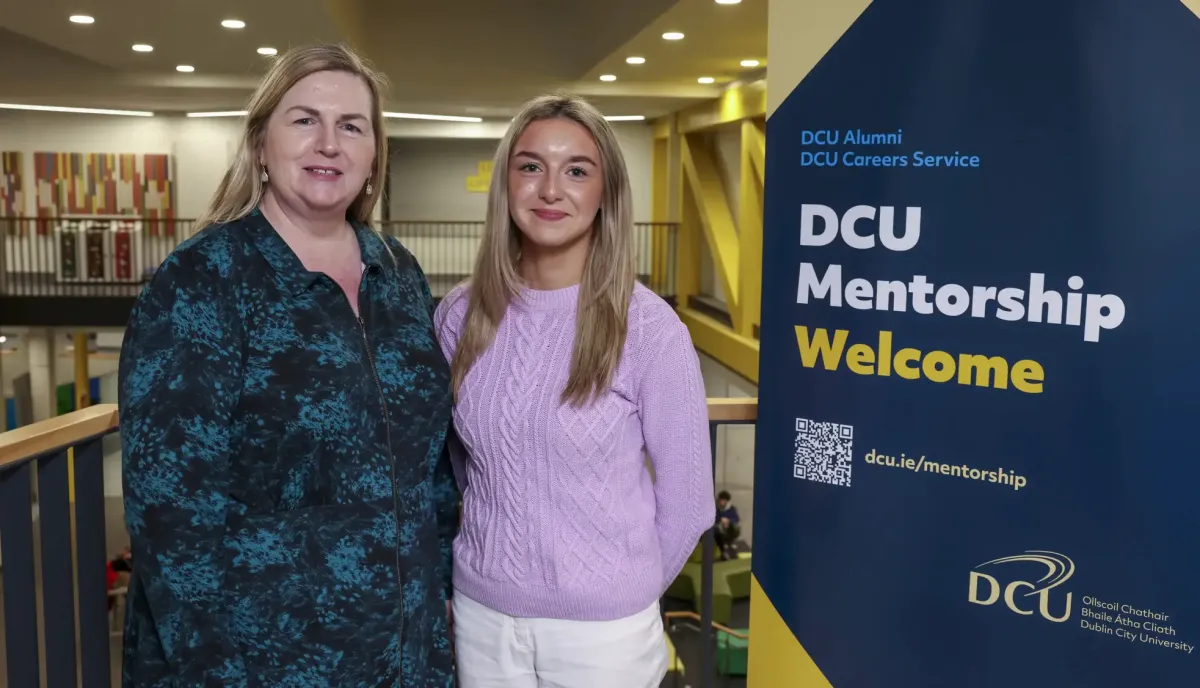 The DCU Mentoring Programme Opening Ceremony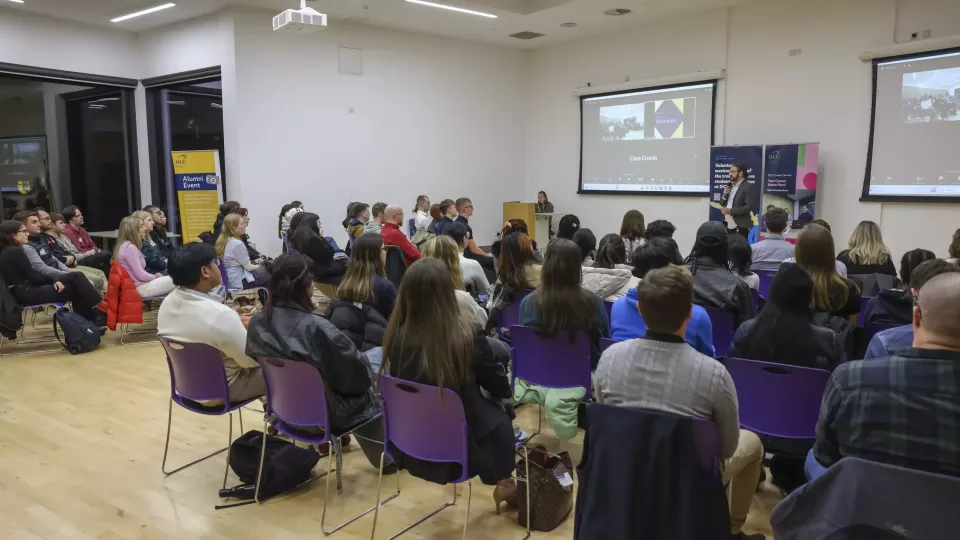 The DCU Mentoring Programme held its fantastic Opening Ceremony recently, welcoming mentors and mentees both on to the Glasnevin campus in the U Building and virtually from around the country.
DCU President Dáire Keogh welcomed everyone in a specially recorded video message as he reflected on the success of the programme and how it showed "the DCU community at its best". He also highlighted how Mentors are important to the employability of DCU students and wished everyone in the programme the best of luck.
Jon Weir from the DCU Alumni Office opened the event and spoke about how the programme was integral to the University's strategy of Transforming Lives and Societies and the Alumni Relation Office goals of expanding the range of opportunities for alumni engagement. The mentees, he said, would go on themselves to graduate and transform their own societies and hopefully one day return to DCU as mentors themselves.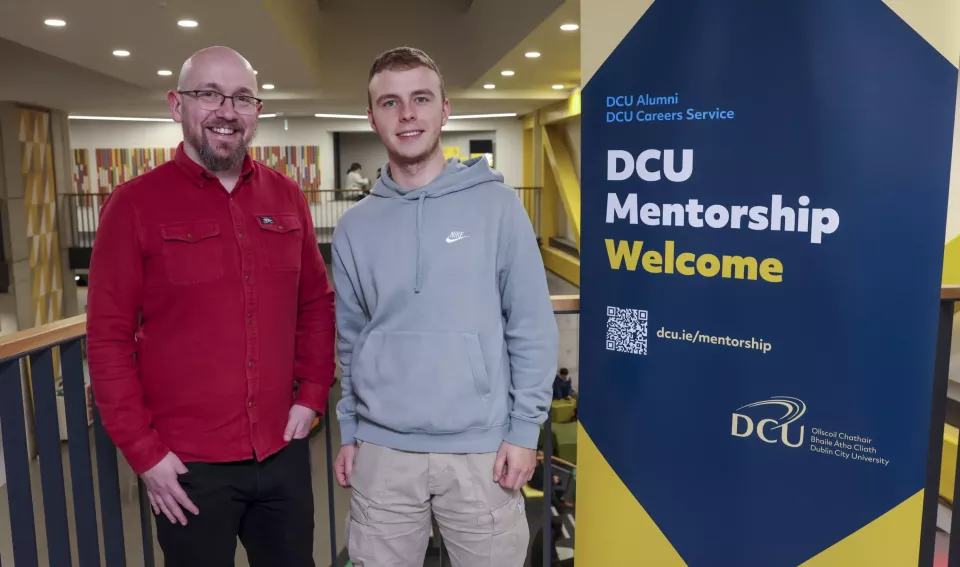 Guests next heard from Yvonne McLoughlin, Head of the DCU Careers Service who collaborate with DCU Alumni office on the programme. Yvonne, a DCU graduate herself, advised mentees how to make the most of their time with the programme and the valuable skills and experience of their mentor.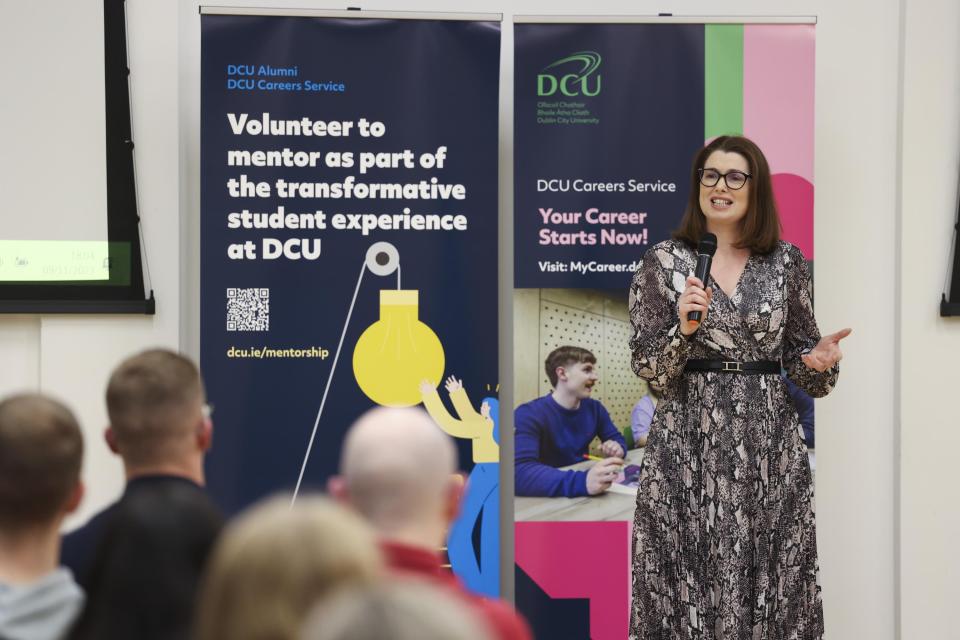 Joining the proceedings next via Zoom was Ciara Cronin, a member of the DCU Alumni Council and former DCU Mentor of the Year. From her office in Seattle, Ciara imparted some excellent tips that were of use to both new and seasoned mentors alike, also offering mentors further ways they could network and collaborate with each other in the coming months, such as the Mentor LinkedIn group and virtual networking sessions.
Our final speaker, introduced by Ciara, was her former mentee and 2023 Mentee of the Year Nicolette Simuzingili. Nicolette took time from her internship with a marketing agency to return to campus to talk about her experience as a mentee and impart some words of wisdom to this year's mentee cohort.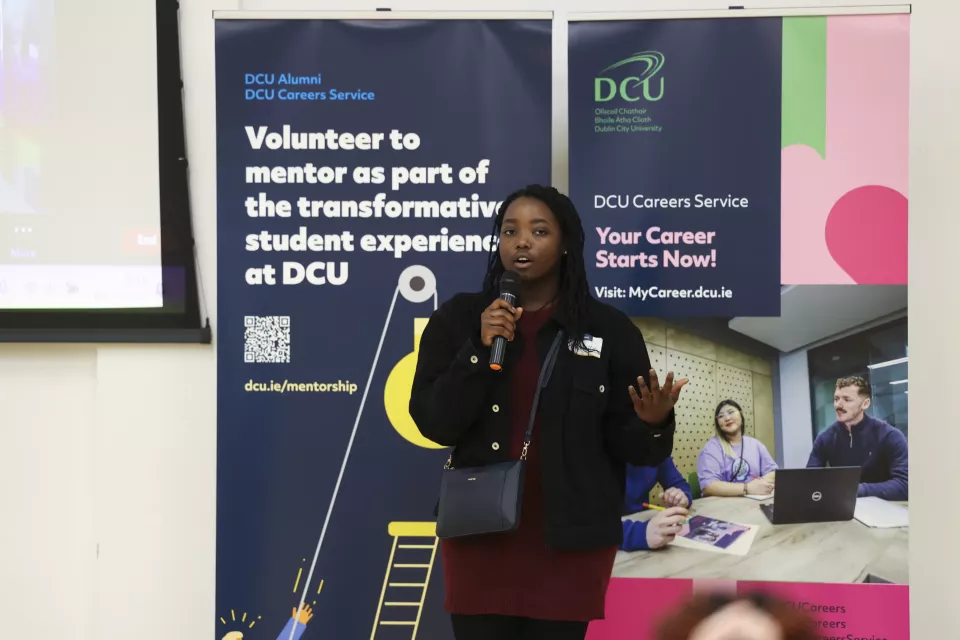 We'd like to thank all our amazing Alumni mentors and all the DCU student mentees for giving up their time to join us for the ceremony, which was booked ended by great traditional Irish music.
We wish you all the best for your Mentoring relationships and look forward to hearing how you are all getting on.