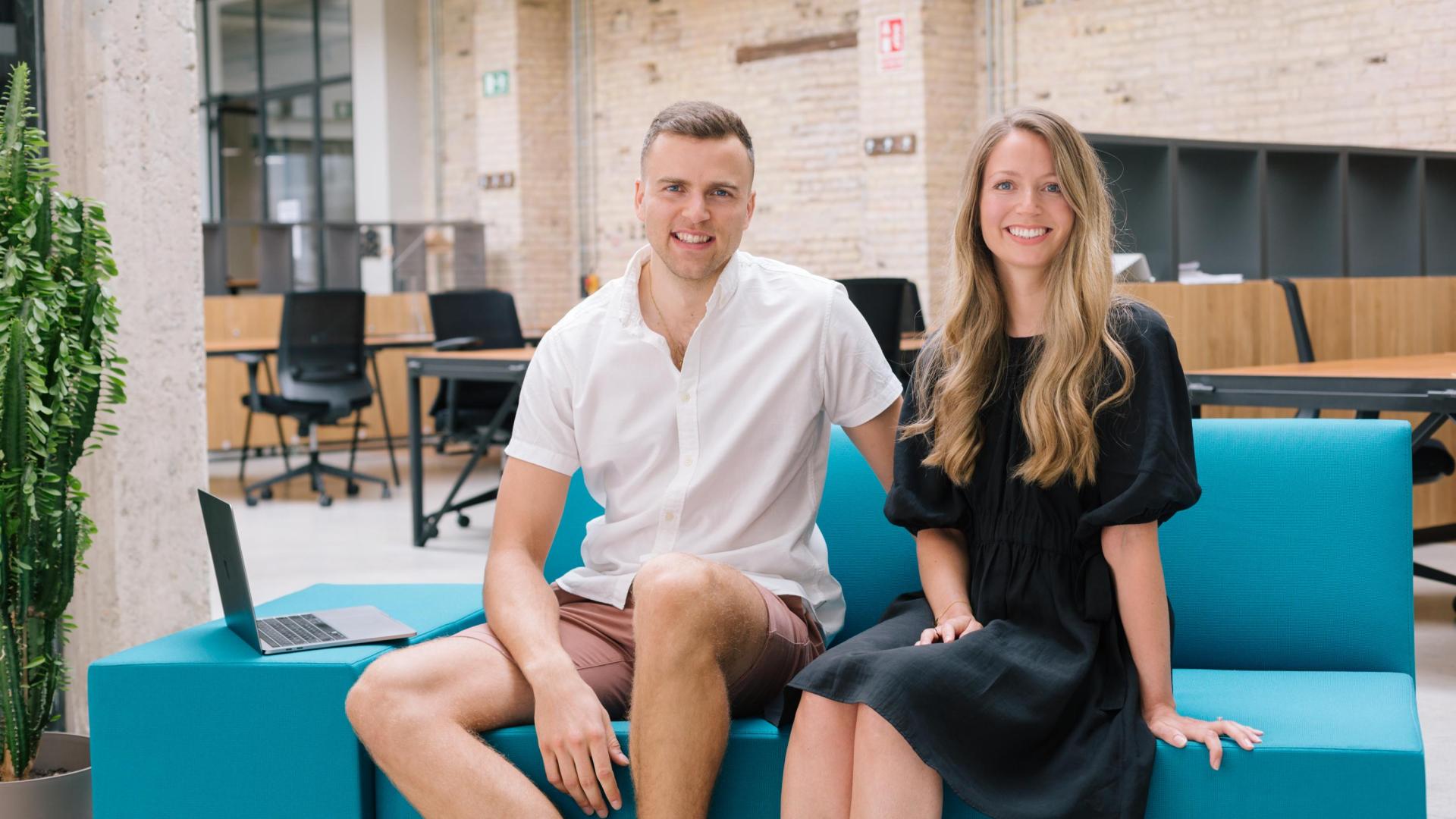 Alumni Spotlight Business Owners: Ella Verbs
This month, DCU Alumni Relations Officer, Leanne Hanafin chatted with November's Alumni Spotlight Business Owners, Brian Hemeryck and Jane French of Ella Verbs. Brian is a graduate of the Bachelor of Business Studies course, and Jane is a graduate of International Business and Languages at DCU. They discuss their time at DCU and their career journey, which led to the founding of Ella Verbs three years ago. Ella Verbs is an app for mastering Spanish verb conjugations.
What are your recollections of campus life when you were a student?
Jane: My memories of DCU and spending time on campus mainly involve societies, especially the Enterprise Society! I think DCU fosters a warm and inviting culture, and I always enjoyed spending as much time as I could on campus.
Brian: For me it was the general buzz around campus – there was always something going on in DCU. Clubs & societies were a huge part of campus life for us too; it was how we met!
What's your favourite memory of your time as a DCU student?
Jane: One memory that jumps out at me was organising "DCU Says Hello" - a day which encouraged all students to say hello to each other on campus, raising awareness for mental health. We set up a tea/coffee and snacks section in the Hub and invited students to visit and mingle with each other! A lot of people got involved and it was a great success!
Brian: Being in the library with everyone in the lead-up to summer exams was always great fun – a solid mix of a little bit of studying and plenty of socialising :)
Where did your career take you after graduating from DCU?
Jane: I've mainly worked in business development and sales, both in Dublin and Vancouver, Canada. I always leaned towards the user experience side of things, so I took a UX design course a few years ago. It was perfect timing – I finished the course right before we started Ella.
Brian: I've done a bit of everything – finance, management consulting, sales, marketing, product development and now growth engineering. It seems like a strange path, but I've always focused on learning in my career which has kept me challenged and working in interesting roles along the way.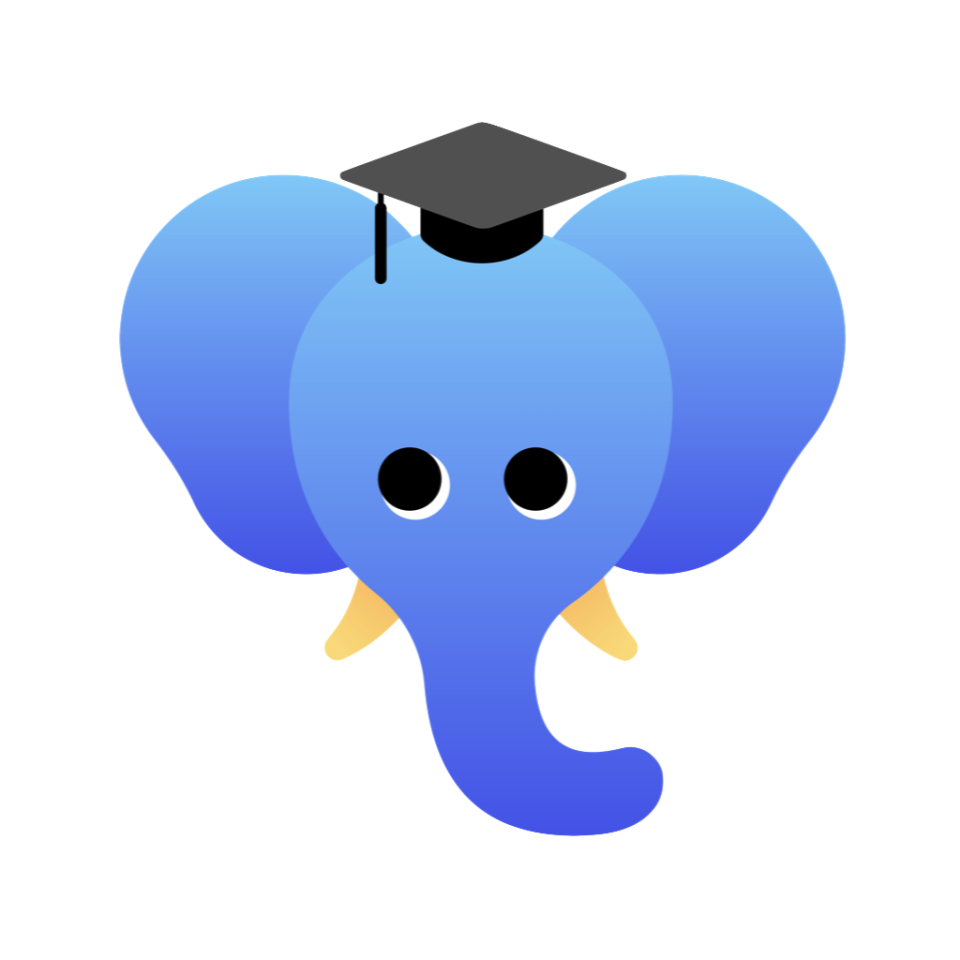 When did you start your business and what was the idea behind it?
The idea for Ella Verbs came along when we were travelling through Mexico in 2017. Brian was starting to learn Spanish, but was struggling with conjugating verbs. I created some lessons and quizzes in spreadsheets to help him, which he revised daily. A few weeks after learning this way, he had greatly improved his conjugations, and we had the brainwave of making this into an app! I had just completed a UX course, and Brian had experience building apps on the side, so we got to work.
The concept behind Ella Verbs is to break down the complexity of learning Spanish verbs into levels of bite-sized lessons and fun quizzes that you can practice daily. We also track your progress in a very detailed way, learning from your mistakes and surfacing where exactly you need to focus to improve faster. The app is quite strict, so isn't for everyone – you need to prove your knowledge in one tense before being able to move on to the next.
What is your current role with Ella Verbs and what does it involve?
Jane: I am the Co-Founder and Designer of Ella Verbs. I mainly focus on UX, UI and product design, engaging with users and listening to their feedback, social media & digital marketing. Speaking with users is probably one of the most rewarding parts and it keeps me motivated to keep going!
Brian: I am the Co-Founder and Developer of Ella Verbs. I mainly focus on the code – implementing features (or fixing bugs I introduced!) on the app, website and backend services. We share the product management / vision side of things and sometimes I'll jump in on the marketing side of things too.
What have been your career hightlights with Ella Verbs so far?
Jane: It's been really rewarding to build a business together. We sort of fell into this – originally Ella started to solve our own problem, but it has grown into something we're really proud of.
Brian: Every little milestone along the way has been a highlight, from getting our first paying customer, to hitting 50,000 downloads, to finding interesting solutions to coding problems. But one of our favourite things has to be the incredible reviews and feedback we get on a daily basis – we're so humbled and honoured to be helping people improve their Spanish.
What are the key skills you learned at DCU that influenced your career?
Jane: DCU played a huge role in my life. I failed my first year at DCU because of Spanish (!), which is now quite funny to look back on. At the time and during my repeat year I learned so much about failure and how to recover from it. It changed my outlook on life and gave me the reality check I needed to focus more during the rest of my time at DCU. I'm forever thankful for this lesson!
Brian: Soft skills were a big one for me. I was very shy when I came to DCU, and getting involved in clubs & societies, class events and the general vibe of campus really helped me break out of my shell. Furthermore, my work experience (INTRA) year, running events & fundraisers and some of the modules I took have all contributed a lot to running our own business today.
Any advice for current DCU students or members of our Alumni Community?
Jane: Get involved! There's so many ways to participate during your time in university, this is your time to try out new things and meet new people. Take advantage of your time at DCU and make the most out of it.
Brian: Similar to Jane, my first thought is to make the most of it. Some of my best friends and memories were made in DCU. Secondly, remember that what you study doesn't need to define your career. Keep learning and build upon the experiences and things you learn in university, which form a great foundation for the future. I studied finance, but learned to code on the side and have worked in all sorts of companies and functions since then.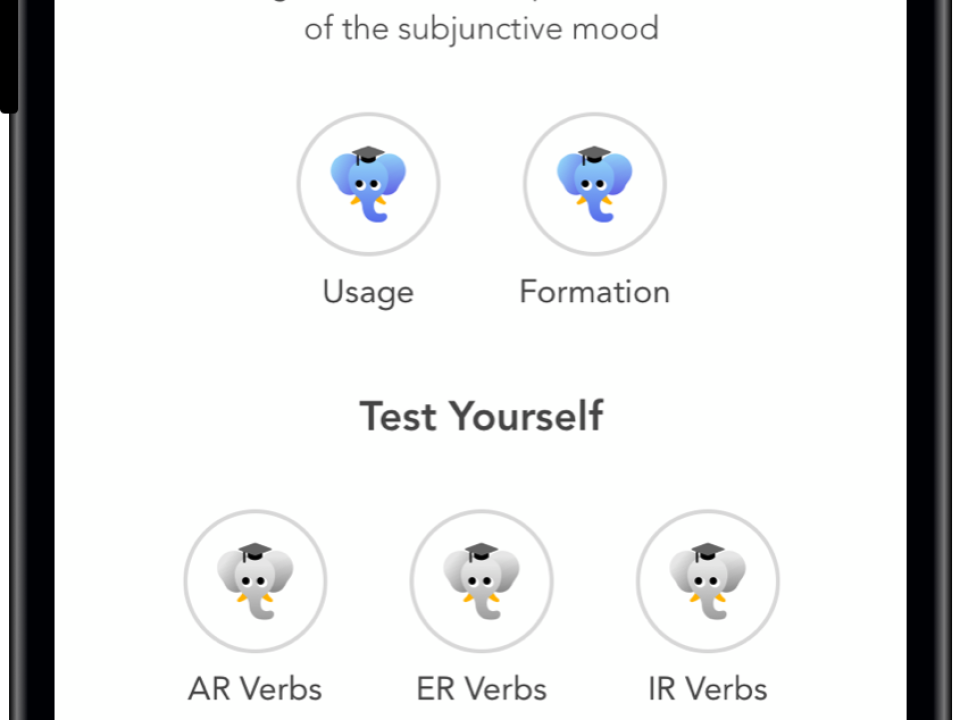 Ella Verbs is now available to download for free on iOS and Android.
For more details, visit ellaverbs.com.
You can also follow Ella Verbs on social media: