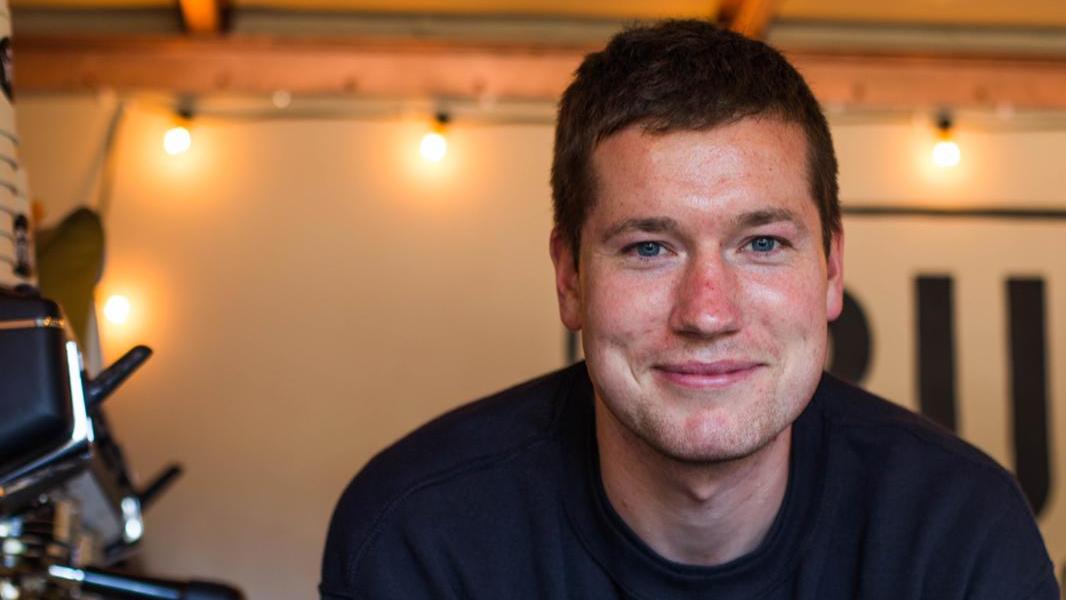 Alumni Business Owner Spotlight: Neil Mulhern's BUA Coffee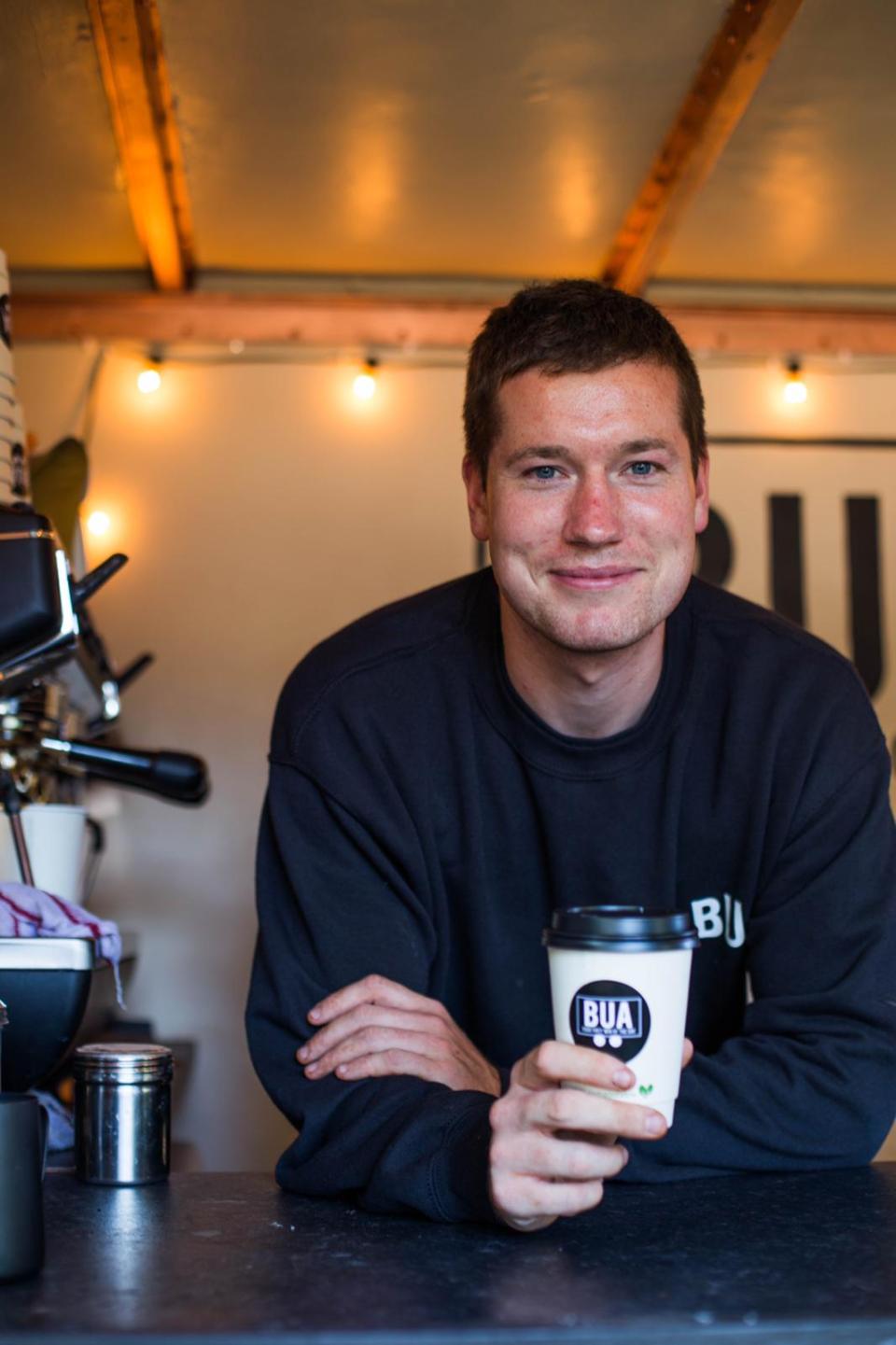 This month, DCU Alumni Relations Officer, Leanne Hanafin chatted with September's Alumni Spotlight Business Owner, Neil Mulhern. Neil is a Marketing, Innovation and Technology graduate from DCU and is the co-owner of BUA Coffee, located on Mobhi Road in Glasnevin, Dublin 9.
What has your career looked like since graduating from DCU?
I graduated into a recession. I had my promotions business that grew nicely into running more and more events. I work with two other really good guys and we were starting to make big progress outside of Dublin this year into Galway and Limerick. Then Covid came so that brought us to a halt. Then BUA was born.
What was the idea behind BUA Coffee?
I met the co-owner of Bua for a coffee at the very start of lock down. He had just returned from Australia, and outlined that he would love to give starting his own business a go before he started applying for jobs. For a change, I had lots of time and energy to give to a project, and because we had talked about doing something together since we were kids, it was just perfect timing.
What does your current role as Co-Owner of BUA Coffee involve?
We only opened 3 months ago, so we are both wearing a lot of different hats. We both have different strengths and take on managing staff, being baristas, customer service and goals together.  Then Ruairi would be better at dealing with suppliers than me and I find it easier to work on marketing and social media.
What are your highlights of the journey so far?
We're only 3 months in, but it would have to be giving people an outlet to socialise in these strange times. People grab a coffee and go for a stroll in the botanic gardens or the park beside us. I also love when you see people bumping into each other by chance and catching up. I suppose being a hub of the community is something I love and a big highlight.
What are the key skills you learned in DCU that have influenced your career?
Setting up a society is similar to starting a business, you constantly come up against little hurdles you have to get over. I suppose this taught me resilience and optimism. Some of the modules in my final year course were also brilliant, there was an emphasis on practical assignments. There's presentations and assignments in my DCU mail that I pulled out while doing my business plan for Bua.
What are your recollections of campus life when you were a student?
My recollection would mainly revolve around society life and final year. I played GAA and got involved in a few different societies in my time in DCU. My course was also new and a lot of the modules were really practical, I remember in first year we had a module which taught us the basics of photoshop and I still use those skills on a daily basis. On top of that, some dodgy outfits in the DCU fashion show also are coming flashing back!
What's your favourite memory of your time as a DCU student?
Setting up The Enterprise society with some friends was definitely a really exciting time. We all worked very hard to run some really great social and business events. Gillian Kelly and Danielle Nolan were great people to learn from and start the society with.
Finally, what advice would you give to current and newly graduated DCU students?
If it was easy everyone would be doing it!  Be optimistic and solve one problem at a time. Once you're working hard and learning new skills, they will all come in handy one day.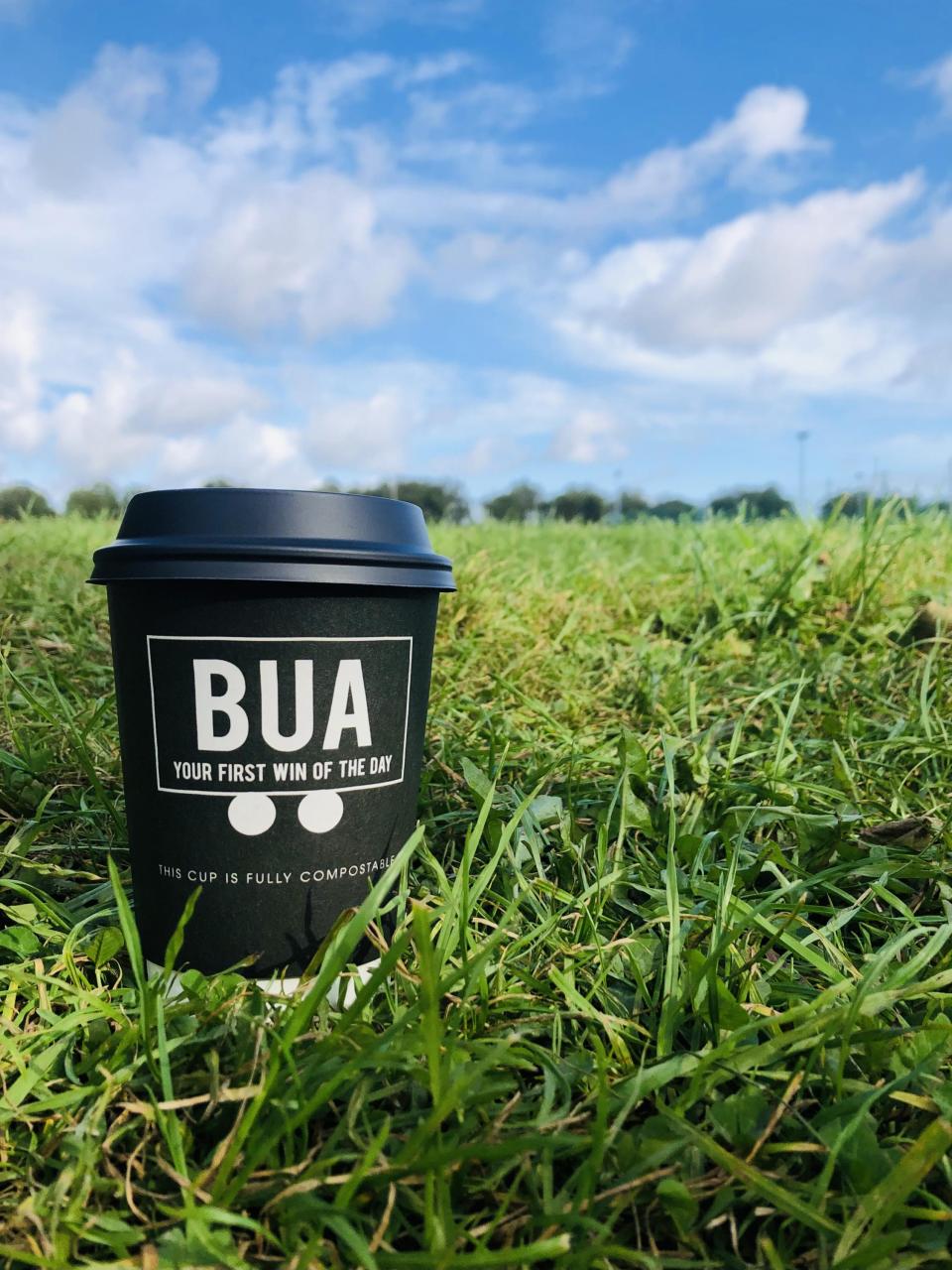 BUA Coffee is open Monday to Friday from 8am-4pm, and Saturday and Sunday from 9am-3:30pm.
For more details, check out buacoffee.com.
Follow BUA on social media: