June 14th - Eamon Donoghue (BA Journalsim, 2014)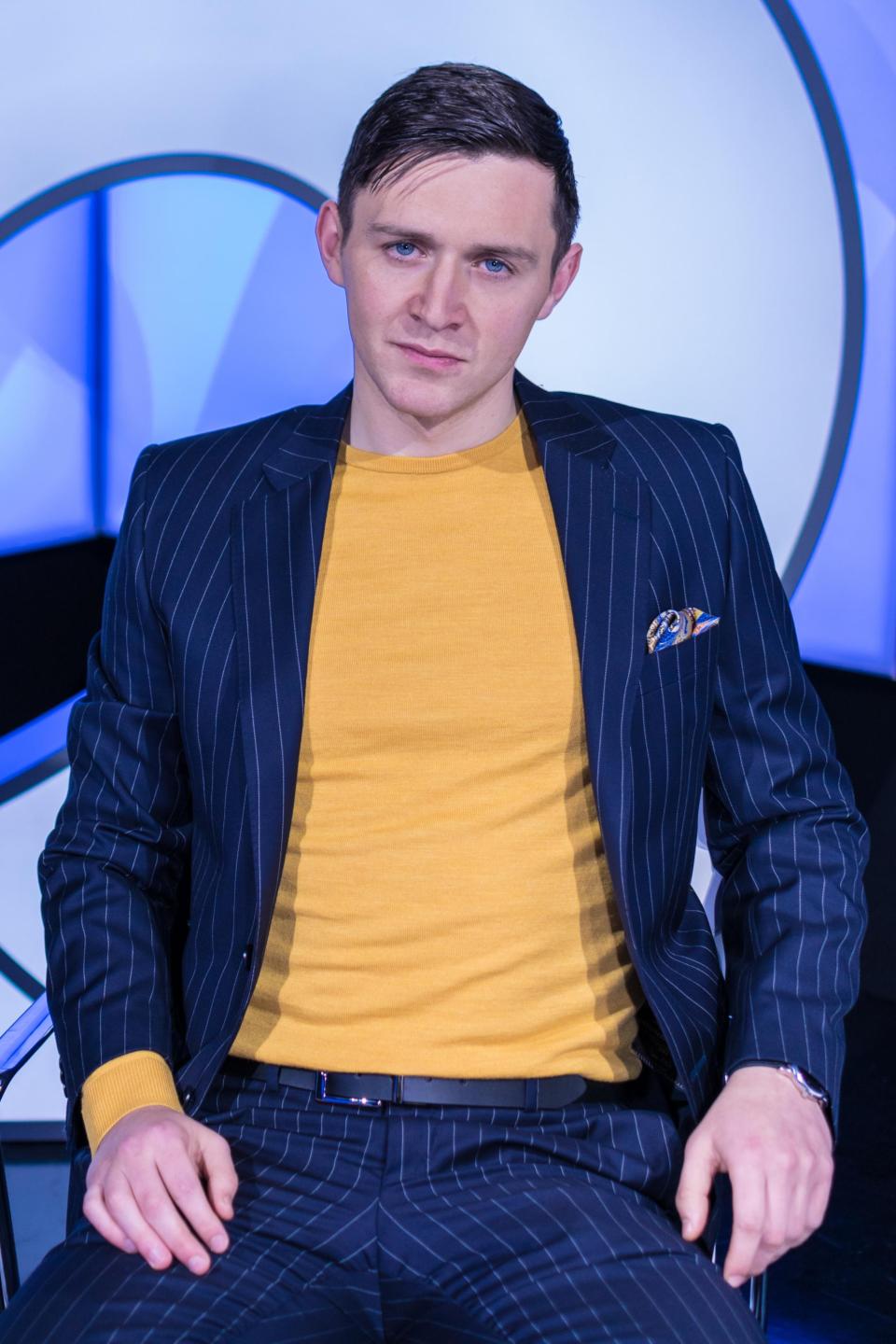 As we build up to the launch of the 2021 edition of the DCU Voices Magazine this summer, we are taking a look back at some of the wonderful alumni profiles from the 2020 magazine.
For the week of June 14th, we are delighted to feature Eamon Donoghue as our Alumni Profile of the Week. Eamon is a graduate of the BA in Journalism and currently works as a journalist and columnist in The Irish Times and on Eir Sport TV as an analyst and co-presenter.
What are your recollections of campus life when you were a student?
"I built friendships for life in DCU - on the football field, in the early morning gym and conditioning sessions, in the many late night sessions in the Mac labs in the Henry Grattan buildings – pleading with the security for 15 more minutes before they locked up. Working on whatever assignment or article, or mad project I thought I'd take over the media world with. When I look back on my time in DCU I think of camaraderie, and just a general excitement about what we were all going to go on to achieve."
What's your favourite memory of your time as a DCU student?     
"Two moments stand out in particular - firstly winning an All-Ireland A freshers title in my first year in DCU. Playing alongside a bunch of lads who were so committed and all from different backgrounds and parts of the country. All with such talent. That year's journey was a standout memory. More than any other team I played with in DCU because we were all generally the same age and the season stretched across both semesters. The other - was waking up in my final year, going into the eurospar on campus and seeing my first front page story in a national newspaper. A reward for a lot of hard work and a moment that kick-started my career."
What is your current role? 
"I work for the Irish Times as a journalist in the sports section, albeit, I write in numerous sections of the newspaper including the features and travel section. In keeping with the modern demands of the industry I work across print and online platforms. My role involves covering live sporting matches and events, carrying out interviews, searching for exclusive stories and updating the website with all of the aforementioned and more. My GAA analysis column comes out every Thursday which includes statistical data I compile myself. In 2019, I co-presented our Added Time Irish Times sports podcast - and I also feature on eir Sports' Allianz League TV coverage as a presenter/resident analyst. Working on a live show; delivering analysis segments via prepared video packages, using graphics and operating the big touchscreen. As well as asking questions and talking to camera. I'm very new to TV, and the nerves in the build-up are real - but I have loved every second of it."
Provide a brief summary of your career since graduating? 
"In the same month I graduated from DCU and after a lengthy interview process I was hired by the Irish Times, ending a hectic period of working part-time between both the Journal.ie and the Irish Daily Mail. I went straight into the sports section where I broke a number of big stories before, within six months, being given a weekly column slot in May 2015 - turning my focus to analysis and feature pieces. I appeared in TG4's Underdogs reality TV series in 2018, making the team and playing at midfield against Dublin in Parnell Park. I documented my experience in a weekly diary in the Irish Times. I began working as a presenter/analyst for eir sport in 2019 and have also appeared on RTE's Sunday Game." 
Career highlights or achievements you would like to share?
"Being woken up in the middle of the night while on holiday in the US (time difference) to a phone call from the head of HR in The Irish Times, offering me a contract. That was a hit the roof moment. Securing my first ever media job in eir sports in 2013, I began as a runner but it was a start! In the same year I had my first story published in a national newspaper – the Irish Mirror. Looking back they were all really exciting and important highlights. In 2019 I returned to eir Sports but this time in front of the camera. In 2014 I was a student media awards nominee. National Press Student Journalist of the year, and in 2018 I was listed among the Sport for Business 30 under 30 leaders of the future."
What are the key skills you learned at DCU that have influenced your career?
"DCU is such a multifaceted environment – it's there I learnt about the importance of life balance, and how to prioritise. I went into the university with football being at the epicentre of my life. Throughout my four years I met some incredible friends and we had great fun – sometimes too much to get up for early morning lectures. And I had a period where trying to break through in the industry as well as fulfilling my degree ambitions, dominated my every thought and action. I realised that yes I can keep a lot of pursuits going by learning to prioritise certain ones at certain times. But I also realised a balance is constantly needed, and not to totally neglect everything else in any one specific pursuit."
What advice would you give to current DCU students?
"My first ever experience in a newsroom was organised by a DCU graduate. My introduction to the producers in RTE for whom I did some work with last summer, was facilitated by a DCU graduate. Throughout my career, and life in general, I have leant on the network I built in DCU. I built this by meeting as many people as possible (and a variety of people too), giving my commitment  to the sporting teams, getting involved in societies – just maximising my time and getting out of my comfort zone. 
As a young journalist – my advice is to never say no to work. I wanted to be a sports journalist - I knew nothing about news and hated it. Yet I made my career breakthrough working in the news section, breaking stories on current affairs. Get out there and get working, and then see where it takes you. Earn the right to specify."