Alumni Awards
About the Awards
The DCU Alumni Awards honour alumni who, through their exceptional ability and leadership, have achieved excellence in their chosen fields of endeavour. Their accomplishments across so many aspects of society are a source of great pride to DCU and an inspiration to present and future generations of DCU students.
Universities choose their Mission Statements very carefully. At DCU we are dedicated to 'Transforming Lives and Society'. Each year the Alumni Awards provide us with an opportunity to honour our extraordinary graduates who have done that through their profession and passion. In honouring them we renew the commitment to our great mission, and we celebrate our graduates as an inspiration to students, staff, and supporters.

- Professor Dáire Keogh, President
The Alumni Awards is an opportunity to celebrate those who achieve much, at home and abroad, and bring the ever-growing DCU family together in recognition of our common bond, our Alma Mater.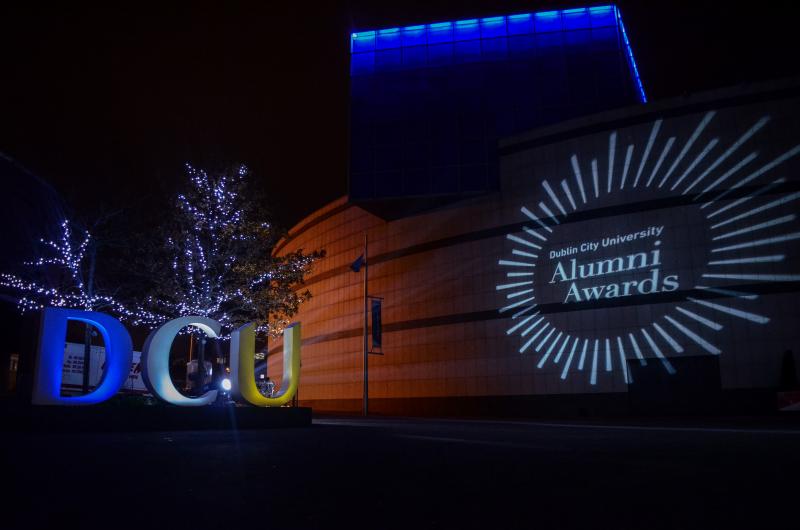 2020 DCU Alumni Awards Ceremony
The Alumni Awards have grown significantly year on year and this year's ceremony will honour seventeen Alumni – six with an Outstanding Achievement Awards and eleven being awarded a place on the Alumni Wall, where their photographs and biographies are placed on a special wall in both of DCU's library to inspire current students.
The 2020 DCU Alumni Awards took place online in early July. The virtual ceremony celebrated the wonderful achievements of our alumni across the world in an evening of celebration, entertainment and recognition of our DCU community.
See the 2020 Alumni Award recipients here